Inspirational Keynote Speaker
Best-selling Author,
"Mourning Has Broken"
Podcaster Professional MC
Commercial & Voiceover Artist
Writer Broadcaster Blogger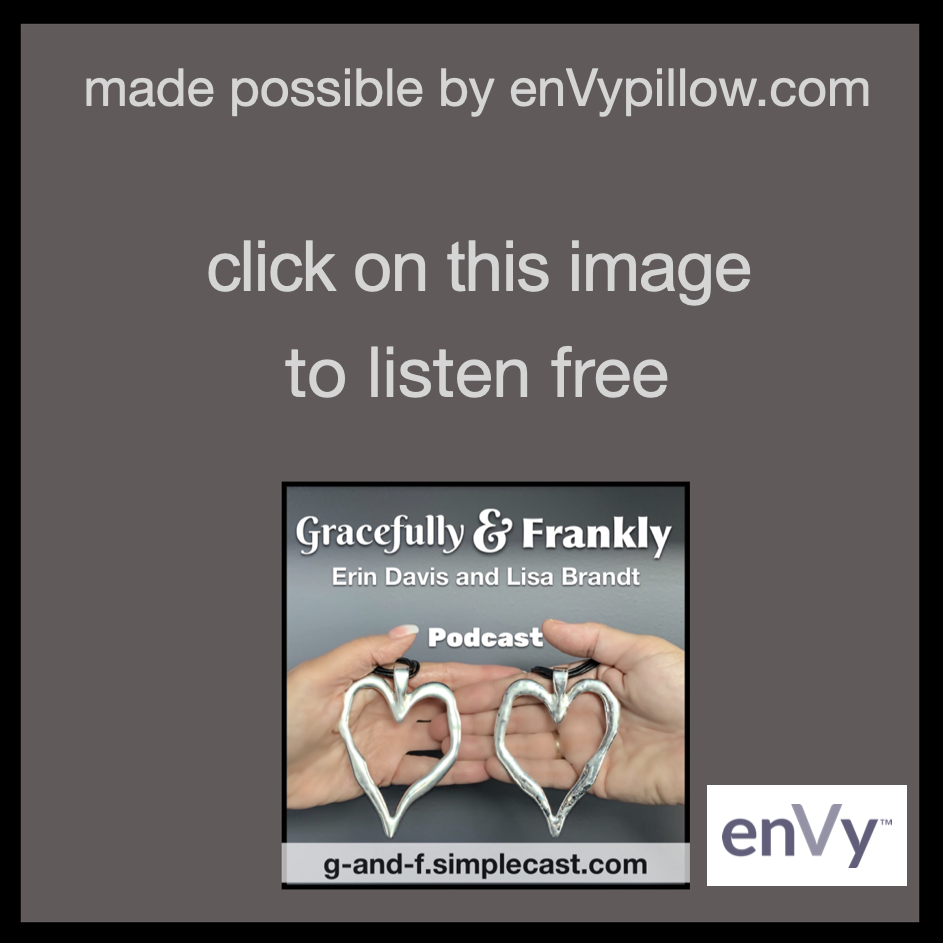 Thank you for listening to a new podcast between two old (er, longtime) friends, broadcasters Erin Davis & Lisa Brandt. Share a laugh over coffee and soon you could be one of FIVE lucky winners of a brand new enVy pillow!
Just listen to Episodes 1-5 and we've posted 10 questions HERE on things you heard in those podcasts. Five of the randomly-chosen correct respondents (Canada & Continental US only please) will win a gorgeous silk, copper-infused enVy pillow (retail value $236). We'll repeat the questions in our Episode 6 podcast, too.
Click HERE for info on these beautiful prizes. Winners will be notified by email and at our Facebook page page on Valentine's Day.
Thanks to Kathy & Kim at enVy, where you can get a 10% discount with the PROMO CODE: GF
…and to YOU for listening to Gracefully and Frankly.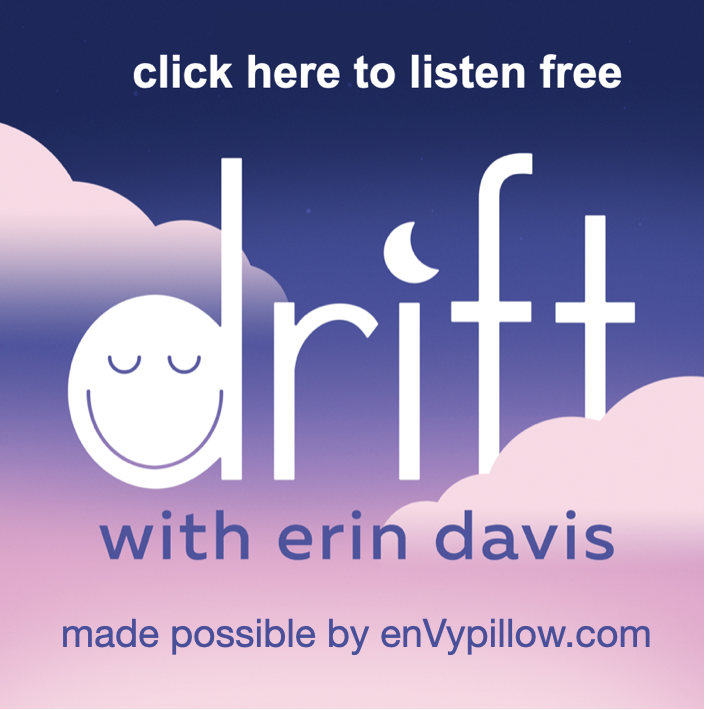 You can now listen to my Sleep Stories for free! YES – FREE!
Just follow or subscribe wherever you get your podcasts.
Or, simply click the Drift box above for all episodes.
And Kathy & Kim at enVy Pillow would like to thank you for your loyalty.
Just go to enVypillow.com and enter the discount code Drift when you're checking out to receive 10% off your purchase.
Latest Journal
So, some journals have to be watched to be really understood – and this week's is one.
You can watch it on my Facebook page, or here on YouTube.
It's about wigs. Um…mine. Some folks may have suspected during Covid that my coif was not my own and today I come clean: say hello to my little friends!
Enjoy – have a laugh (goodness knows I do while I'm 'fessing up) and remember, we have 5 glorious enVy Pillows to give away to listeners of our Gracefully and Frankly podcast. Details and questions above; it's also where you can just click a box to listen to the podcast. There are five episodes, each 30 minutes long and the 10 questions (all multiple choice – you're welcome) that, if answered correctly, get you in the draw for those beautiful silk and copper-infused pillows.
Enjoy the podcast. Good luck! Your odds are pretty darned good, my friend.
I'll be back next Monday with a written journal – on friendship.
Read More
Home