Inspirational Keynote Speaker
Best-selling Author,
"Mourning Has Broken"
Podcaster Professional MC
Commercial & Voiceover Artist
Writer Broadcaster Blogger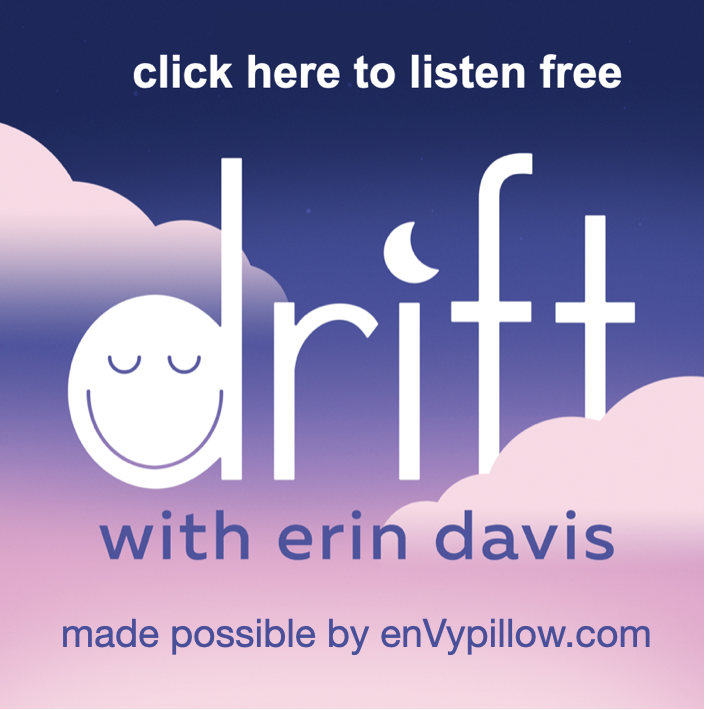 You can now listen to my Sleep Stories for free! YES – FREE!
Just follow or subscribe wherever you get your podcasts.
Or, simply click the Drift box above for all episodes.
Now that Toronto radio is in my rearview mirror, I am even more grateful for this connection to you. Thank you so much for coming by & staying in touch through Twitter @erindavis and Instagram @erindawndavis.
Book my keynote/emcee services (virtually, too, of course) under the 'Contact' tab above. Find Mourning Has Broken: Love, Loss & Reclaiming Joy (HarperCollins CA) wherever you order good books.
Latest Journal
Here I am in another hotel room, this time in West Kelowna, overlooking the beautiful Home Depot.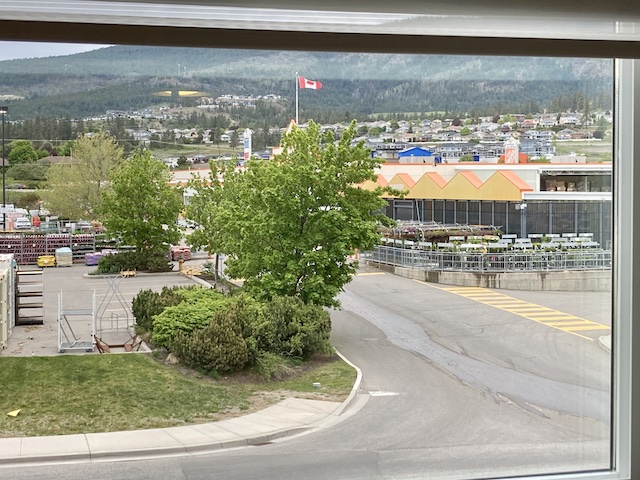 Yeah, it's pretty darned nice. You pay extra for this view.
Well, I ought to tell you that I feel about 200 pounds lighter than I did on Monday. Just getting here and spending time with my sisters and seeing Dad did it. Honestly, we didn't know what condition he was going to be in. You probably know he was in the hospital for 13 days, practically speaking in tongues while he was there, with an infection complicated by Covid. And we really thought that it might be the end.
But yesterday we took him out for a milkshake at a restaurant that's very big in the west called White Spot. Here he is.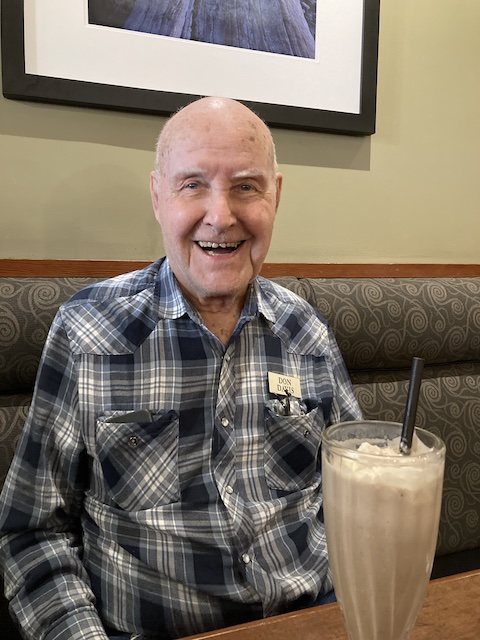 Yeah, he's lost some weight, but he is still his very funny self. And we had just the best time.
So today we're on our way back over the Coquihalla to Abbotsford, where we'll spend the night. Tomorrow afternoon we'll be on a very full ferry going back to Vancouver Island because, of course, it's the beginning of a long weekend.
So don't let me get in the way of you starting your long weekend. I'll be back with a journal, not on Monday because, you know, Victoria Day, and I'm in Victoria so it's really a holiday!
Thank you so much for stopping by and I'll t
alk to you on Tuesday.
Read More
Home