Inspirational Keynote Speaker
Best-selling Author,
"Mourning Has Broken"
Podcaster Professional MC
Commercial & Voiceover Artist
Writer Broadcaster Blogger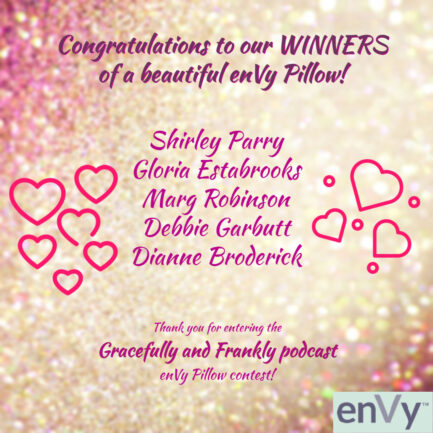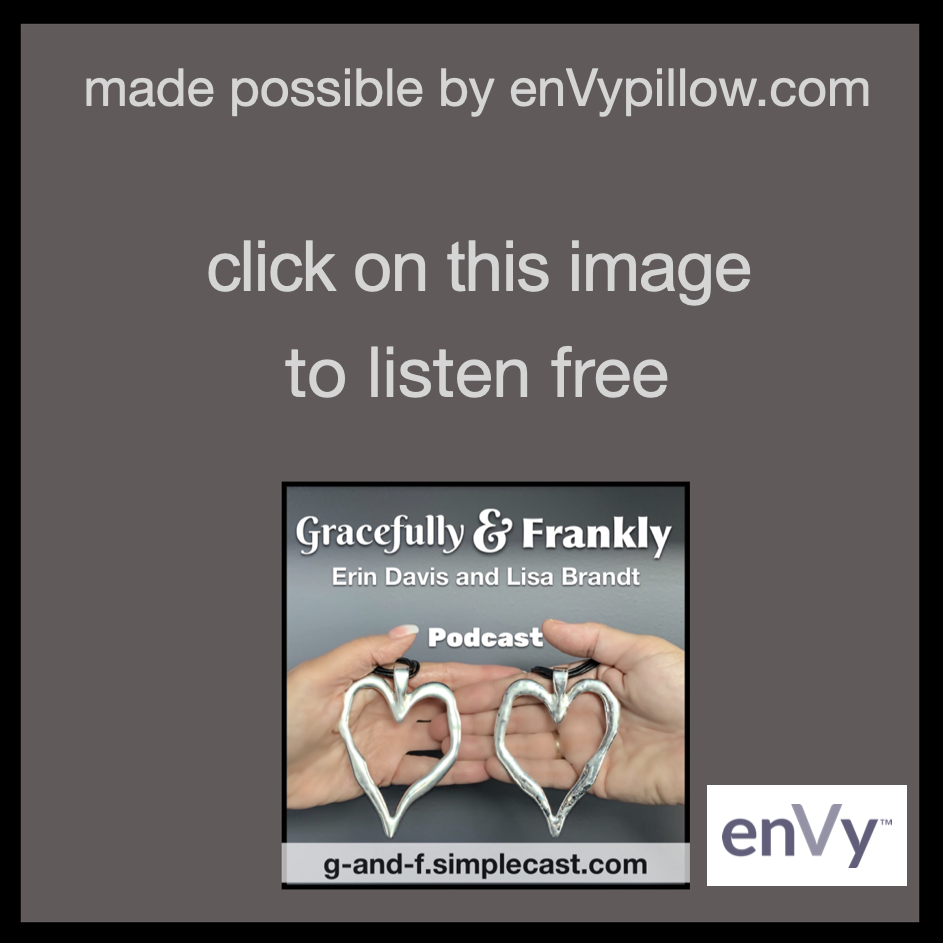 Thank you for listening to the new podcast between two old (er, longtime) friends, broadcasters Erin Davis & Lisa Brandt.
The correct answers to our 10 questions are here.
Thanks to Kathy & Kim at enVy, where you can get a 10% discount with the PROMO CODE: GF
…and to YOU for listening to Gracefully and Frankly.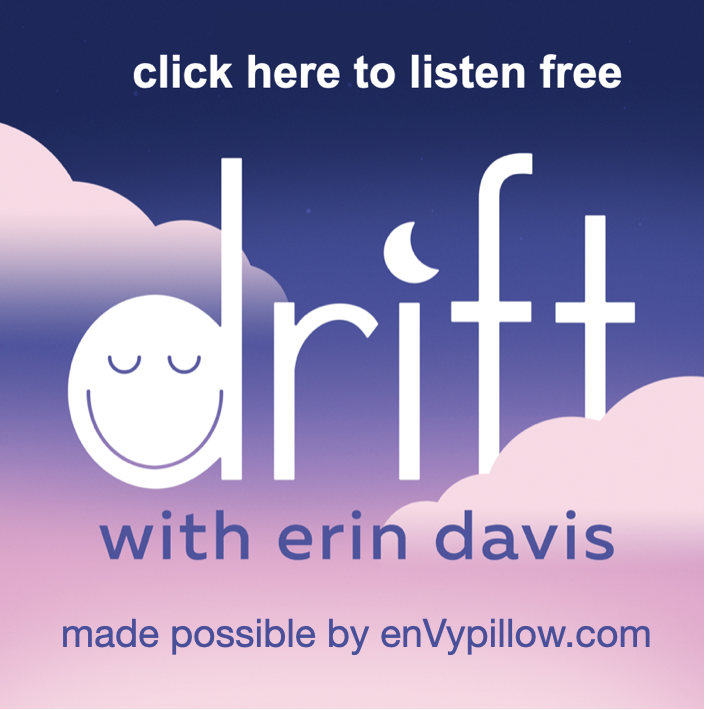 You can now listen to my Sleep Stories for free! YES – FREE!
Just follow or subscribe wherever you get your podcasts.
Or, simply click the Drift box above for all episodes.
And Kathy & Kim at enVy Pillow would like to thank you for your loyalty.
Just go to enVypillow.com and enter the discount code Drift when you're checking out to receive 10% off your purchase.
Latest Journal
Today's journal: a surprise for you (and my whole family) as we add a new love bug to our lives! Enjoy…Dot Calm. Dottie? Dolly? Oh, I don't know…! I DO know you have to watch this one today – because there are too many pictures to be missed.
You can find it on my Facebook page, or here on YouTube.
Read More
Home