Just a thought (and thanks to Carol for sending this my way)… Life is kind of like a party. You invite a lot of people, some leave early, some stay all night, some laugh with you, some laugh AT you, and some show up really late. But in the end, after the fun, there are a few who stay to help you clean up the mess. And most of the tine, they aren't even the ones who made the mess. These people are your true friends in life. [author unknown]
You can watch a video version of this journal on my Facebook page, or here on YouTube.
Don't you just LOVE that?
With Valentine's Day tomorrow, let's look at love of a different shade – what any true romance hopefully is based upon to begin with: friendship.
I'm sure you've probably seen ads for the movie 80 for Brady – an all-star comedy with Jane Fonda, Lily Tomlin, Sally Field and Rita Moreno – which came out earlier this month. I can't wait to see it and laugh with an audience in a theatre again, but it's looking like my schedule may preclude that for now.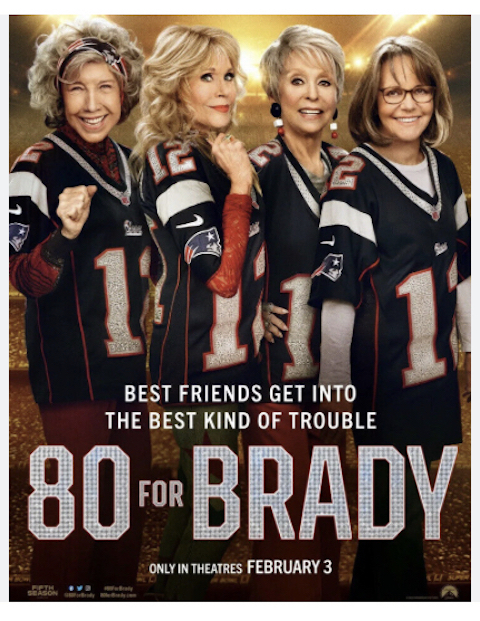 Anyway, in some of their promotion for the film, this fearsome foursome talked about friendship.
In one clip from CBS' Sunday Morning show a few weeks back, Jane Fonda talks about having to pursue friendships. She says that her favourite ex-husband (and you have to love that) Ted Turner said you can't make new friends after 60. And she says that was wrong.
I couldn't agree more. Take that 60 and subtract six years, when Rob and I pulled up stakes from the GTA and moved to BC. Waiting at our front door was a welcome bag from a woman whose acquaintance I'd made mostly online, but whom I'd met only once during a previous visit to BC.
She had local magazines ready for me and info on how to get a doctor here, and all kinds of interesting and vital stuff. Then we met up, went to lunch at a gorgeous spot on the Malahat, just a bit up island, with this view…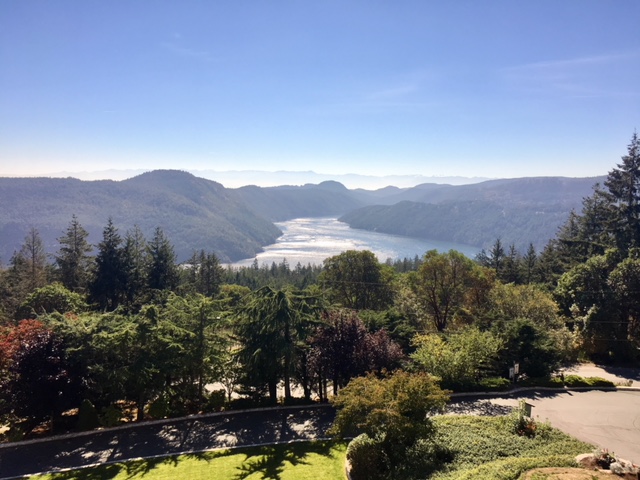 …and from there we became friends. Now we ARE best friends.
You know, I used to think you can only have one best friend. But now I know I'm wrong; you can have a best friend who's there for you online, a best friend who's a few provinces or even countries away, and a best friend you can see every week or two. I have a best friend in her 90s, one I do a podcast with, and then there's that local best friend, Nancy, the one who introduced me to life here.
Life is too short to have one foot on the brake pedal for the whole drive, especially in the home stretch. If you can find a way to open your heart and life to the chance to make new friends, by volunteering or just joining online groups to start, you open up your life, too. And when you need them, you'll be so glad they're there to help clean up the mess after the party.
Thank you if you entered the contest for five glorious enVy pillows through our Gracefully & Frankly contest; it closed on Friday night. Winners will be announced tomorrow, both here and at our Facebook page. In fact, you can listen to the podcast by scrolling up and clicking the G & F image and it'll take you there.
If you haven't yet tried listening to podcasts, don't be scared! These are free and I promise you it's a whole new world. They're great company in the car, on your walk, even at bedtime. Which reminds me, we have a new story for you here tomorrow evening on Drift with Erin Davis. This sleep story is the tale of The Travelling Musicians – animals who find companionship, a purpose and a really good time, long after they learn their days are numbered. Gotta love that friendship stuff, huh?
Happy Valentine's Day tomorrow and Happy Family Day next week. I'll be back here in two weeks.