Just a thought… Trust in dreams, for in them is hidden the gate to eternity. [Kahlil Gibran]
As always, you can watch a video version of this journal on my Facebook page, or here on YouTube.
I've been having the most complicated dream lately and it took me remembering what someone (I think it was dream teacher and soul coachPatti Allen) told me: "Dreams love a pun," in order to decipher it.
You know that we all have work nightmares, right? From astronauts to radio hosts, we've all had these dreams where something at work goes terribly wrong and there's nothing we can do to stop it. And as you know, these dreams persist long after we've stopped whatever it was that first sparked them.
Over the past two months, during my so-called retirement, which I prefer to call reWirement, there's been this one recurring nightmare. Maybe it's because it was the season for Ross Petty's panto: a rollicking musical comedy, a British tradition, that happens yearly on stage at Christmastime in Toronto.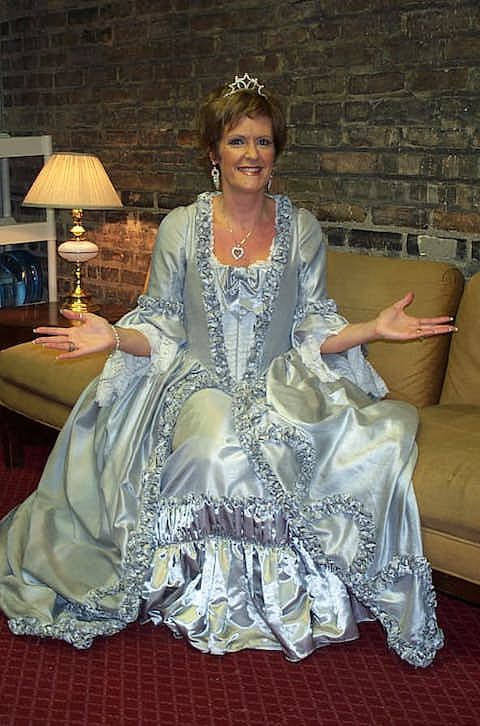 In 2003 I played the Fairy Godmother in his show Cinderella, and it was the time of my life, one which also taught me a life lesson: when I am dying, I don't want to spend my final days wishing I had worried less and enjoyed more. I was afraid a lot of those 8 weeks or so of rehearsing and performing my role; I wish now I'd just relaxed, had fun and cherished every moment. It was a once-in-a-lifetime experience, after all. So I learned from that.
But my terror at blanking on lines (vodka the night before to "unwind" after a show didn't help my brain at all) or having an ad lib fall flat (which it did on opening night, a gaffe that made it into the newspaper review to my utter horror) clearly never left me.
So about that dream: again and again I'm about to be in a big stage play but I don't know any of my lines, there has been no time to rehearse and I haven't met my fellow cast members – the ones I might need to lean on to teach a newbie the ropes or to help me out if I need a little nudge or hint on what I'm to say next. Sometimes I'm on stage reading from a script in a performance; others I'm just going to have to go out there and not have a clue what I'm doing – which, of course, is my fear from every moment of my career and freelance.
I'm loathe to talk about dreams because they're so personal and, really, does anyone care? But let me tell you why I'm relating this story: because in talking about it, I came up with a reason for it…and haven't had the dream since.
I was chatting about it when Phil and Brooke and the kids were here, explaining the whole scenario and its variations on a cringeworthy theme and I said that in the dream "I don't know my role." And then, like a bolt of lightning or one of Oprah's aha moments, it came to me: I DON'T KNOW WHAT MY ROLE IS.
Am I grandmothering right? Am I doing reWirement properly? Am I letting one of my freelance projects take over my life? Am I losing connection with the people I loved sharing my day with – you – after five years away? What is to become of me as I enter a new decade later this year? What is my role?
This realization has made me focus on what my future should look like. Yes, it started with organizing (see last Thursday's vlog) but I have to move into prioritizing: making sure I'm showing up 100% where I'm needed and not letting myself spread out like that mythical, messy watercolour in the rain.
I won't be leaving this space; I feel that I'm just the right amount of connected now to you – and grateful for it. For others, I've faded away or was never there. But sometimes we need to listen to the message in dreams and find out why they're not just mirroring our thoughts, but perhaps holding up a big neon sign to an off ramp to a better place.
May you have a gentle ride this week and I'll be back with you on Thursday.