Just a thought… As you get older, the questions come down to about two or three. How long? And what do I do with the time I've got left? [David Bowie]
You can watch a video version of this journal on my Facebook page, or here on YouTube.
Wow – seems like forever since we were last here together, but of course we've stayed in touch on Facebook and Instagram. Thank you for that.
A week ago today I turned 60.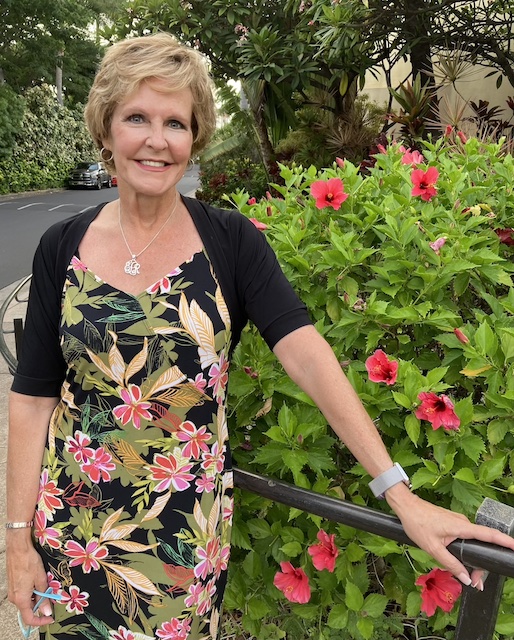 Now, I didn't post about it, but some folks made a point of mentioning it, and thank you. We didn't let the milestone just slip by: Rob and I took advantage of some rare flexibility in our calendar and booked nine days away on a Hawaiian island, less than six hours from us on a direct flight out of Vancouver, having taken the ferry to get there rather than leaving from our home airport in Victoria and possibly missing a connecting flight. We wore our masks almost every minute we were in public, and managed to come home from our quiet, private place without Covid. Unlike our last trip, which is still haunting us.
I cleansed myself spiritually on my Big 6-0 with an ocean baptism; after gazing at it for a week, I walked into the warm Pacific and let the waves roll over me.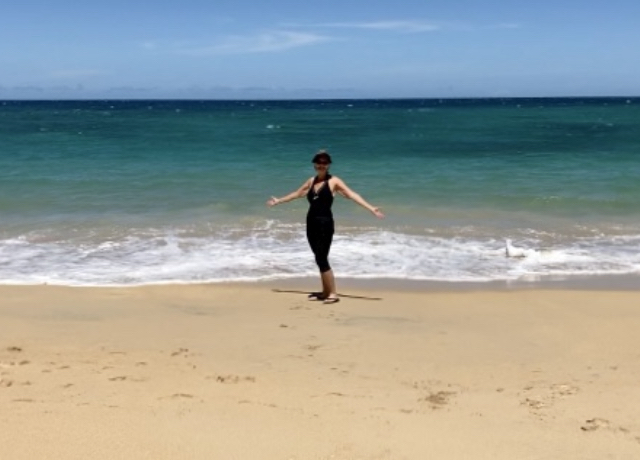 I dried off and came back to the house with sand everywhere – and I mean everywhere – but it was worth it. Later that evening we had our one dinner out of the entire trip. The view was as memorable as our meal…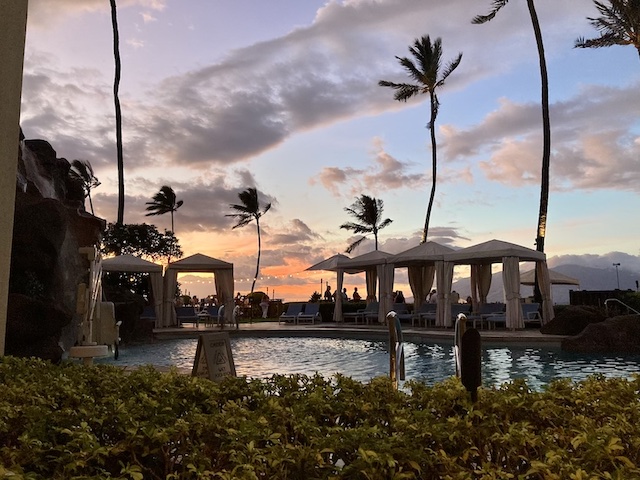 …and after Rob and I had enjoyed the open air dining, we learned my sisters and Dad had arranged to pick up the check and tip from afar through the restaurant's Maître-d', so that was a lovely surprise!
As the sun set on my fifties in the most serene way possible, and I swear to you this was with no filters…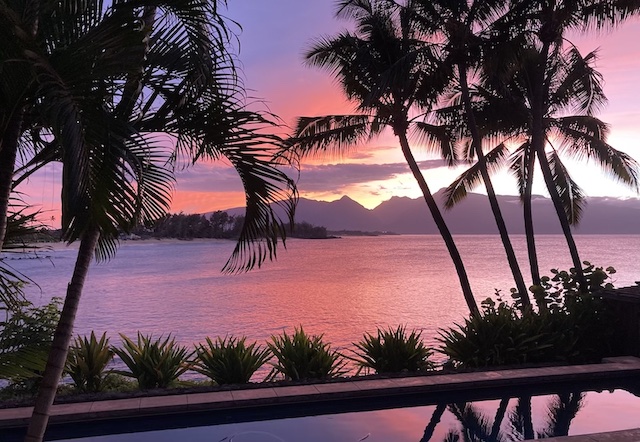 …I haven't yet decided how I feel about this new decade, but like anything I've never tried, I approach it with a bit of trepidation and lots of optimism (because I have to) and with the perspective of knowing how my dad would love to be turning 60 again, and remembering how many people did not and will not get the chance to see this decade themselves.
I spoke yesterday with Jeanne Beker, who you may have heard is battling breast cancer. She's in great spirits and really optimistic about the treatments available, thanks to events like yesterday's CIBC Run for the Cure. But the Fashion TV icon, journalist and inspiration told me that her 60s were her best decade yet. And she's hoping her 70s turn around fast.
I often ask the question, "How old would you be, if you didn't know how old you are?" I would say 42. My health is fantastic except for some long Covid fatigue and faintness and heart rate spikes that hit when I exert myself at all. Talking to my doctor this week about it, but I am not slowing down: I'm still doing three podcasts and was delighted on my birthday to learn that my labour of love, our Drift with Erin Davis sleep stories, just marked their 100,000th download. Tomorrow's drop is Rip Van Winkle: There's a Nap For That.
Oh, and we're working on another fun chatty podcast in the months ahead that I'm excited to be doing with my soul sister Lisa Brandt; we'll keep you posted. On the home front, I'm also revelling in grandparenting. I mean, who wouldn't?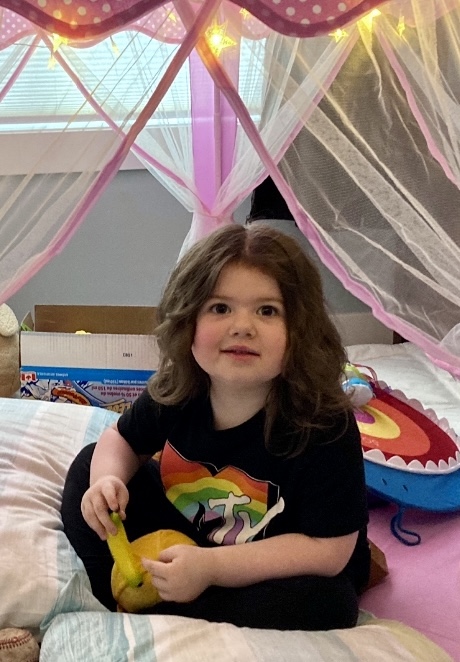 And so, in addition to coming home to birthday celebrations (Jane's last Friday and Colin's next week) plus Thanksgiving on Monday, I am surrounded by gratitude – for the memories, the opportunities, the joys and, yes, even the challenges. How would we know to appreciate the gifts without them, right?
And I do. I'll be back here with you next Tuesday. As David Bowie also said, "I don't know where I'm going from here, but I promise not to bore you." Deal?