Just a thought… Obedience is an act of faith; disobedience is the result of unbelief. [Edwin Louis Cole]
Or, Mr. Cole, defiance and stupidity?
Fines. Big fines. Being levied against people like an acquaintance of my friend Lisa, who got slapped with $1000 tag for taking his kids to the playground. On the surface (which is where the viruses live) this might seem heavy-handed. But nope. The rules are there for all of us, and who knows who played there, or left their germy germs all over the swing chains and slide ladder?
Then there are the five guys who were sharing a bottle of vodka at 2 in the afternoon at a TTC bus stop in Toronto, all hit with fines of $880.
Did these bozos think that somehow that MYTH about vodka disarming the COVID-19 virus (it doesn't – even the highest proof vodka isn't strong enough) was true? Yeah, vodka can solve a lot of problems (although I'm here to tell you it causes a LOT more), but that's not true about the germ killing. They've found out the hard way that they, too, have to obey the rules.
Meantime, down in Florida, their alleged governor has agreed to allow in 49 FLORIDIANS who've been stranded off shore on the Holland America cruise ship the Zaandam. Not even the other Americans, just the people from his state, will be allowed to get off.
If he ever knew about it, Ron DeSantis is forgetting entirely the way Newfoundland took in more planes and stranded passengers than anyone could have imagined they'd handle – but they did so, and beautifully. Maybe someone could take him to a theatre when this is all over to see the hit show that tells the story of those dark days after 9/11. Although, this meme perhaps says it best now…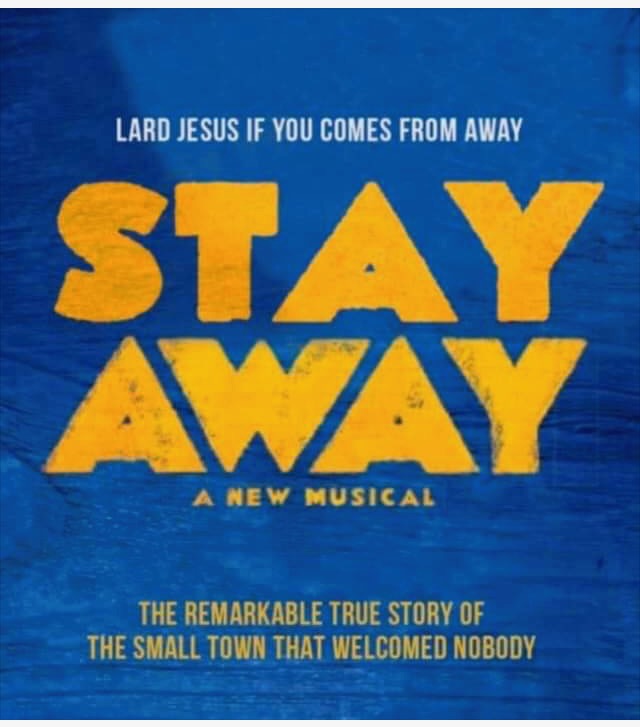 I shared that with a producer of the show, who sent it on to others in Newfoundland, who got a big hoot out of it. But we all know they'd still welcome people – including a shipload of non-Canadians – if they were asked to. It's called doing the right thing.
Ron DeSantis is not even "America First" like his DC hero, Cheetolini. He's Florida First. Now, down the road – especially the I-75 and I-95 – will this have an effect on snowbirds' plans to visit the panhandle state in the future? Or any other Americans', for that matter?
Because if public opinion counts for anything, this guy, who's been dragging his feet on limiting public gatherings and closing beaches like the mayor of Amity Island in JAWS, deserves to be the next meal at Joe Exotic's nice little zoo, whatever has become of it.
I'm referring here to Tiger King, the docu-series that dropped on Netflix last week and was so widely bingewatched that the name of a woman in the series was trending on Twitter on Saturday night. That made Rob and me hurry to watch the entire trainwreck; we didn't want it to be spoiled for us before we'd seen it.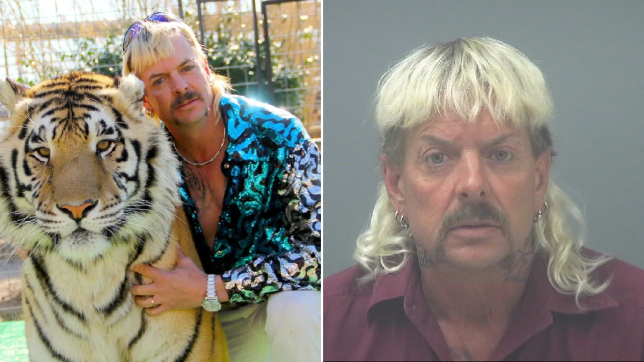 So let me tell you about Tiger King. It's about a guy who is bat guano crazy and runs an exotic animal farm in Oklahoma. He sets his sights on a woman who runs an animal "rescue" park (you'll know why the quotation marks if you see this show) in – of course – Florida.
Everybody's got guns. Somebody loses half an arm. A rich husband is missing and rumours abound that he was some big cats' satisfying snack (or he's buried somewhere nearby). It's as if Honey Boo Boo opened a zoo. Absolutely starkers, as our British friends say.
I don't know how my brain recovered from watching a mini-series about snappy Broadway geniuses Bob Fosse and Gwen Verdon one night to witnessing the gooberific spectacle of Tiger King the next, but it has, I think.
The whole time I'm watching the latter, I'm thinking: This – this is how Trump got elected. But many of the bat-guano-craziest of the bunch – some of whom have more wives and husbands than they do teeth (and I am not kidding about that, thanks to meth) – claim to be Libertarians. Gimme my guns, my gums, my tigers and my meth, and leave the gubmint out of it. Just let me be.
As desperate as some of those poor souls on the ship off Florida are to disembark every single minute, do they really want to get out there?
I'll be back with you here tomorrow. I'm thinking of so many people who are suffering these days – especially the good people in and around Bobcaygeon, a town that captured my heart summer after summer. My heart is with yours.