Just a thought… A journey is best measured in friends, not miles. [Tim Cahill]
Welcome to this Tuesday journal. I'm adding an extra one this week because our partners in a very special Canadian Thanksgiving Cruise in October are hoping that in the next few days we can secure the boat with just our group. Let's call it Travel Tuesday. Get on board and share a moment, will you?
By now, you've likely heard me mention last year's Tulip Time cruise from Amsterdam to Belgium and back with AMA Waterways, some of the most luxurious riverboats there are. (As one boss with a rival company told AMA's execs: we have the ads, but you have the boats.) And it's true. Having been on a Viking boat during our last cruise (occasionally you pass through other river boats to make your way to the dock) I can honestly concur.
It's the people aboard the AMAStella who truly made our trip memorable. Not just our group (more on them in a moment) but the incredibly kind and efficient crew: every staff member made us feel like Royalty. The cruise director on last year's trip has even agreed to helm this one for us, too. You won't be disappointed.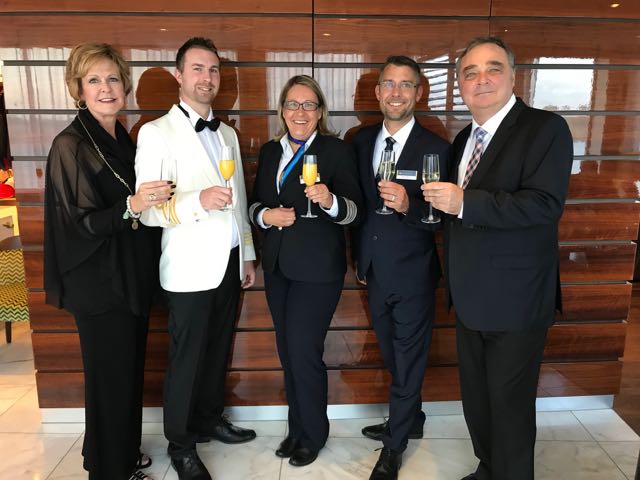 My friend-for-life Mike Cooper and I are recreating the experience this fall with our exclusive Thanksgiving on the Rhine trip. We set sail from Basel, Switzerland down the Rhine past glorious castles with many stops en route to Amsterdam.
At this point, there are only 24 staterooms available, and we want to make sure that the ship is filled with people there to enjoy each other's and our company. I heard from Valerie F. from Quebec on Sunday; she said that she didn't know of us before, but can't wait to join Mike, Rob and me, as well as the new friends she made last spring, for the next one!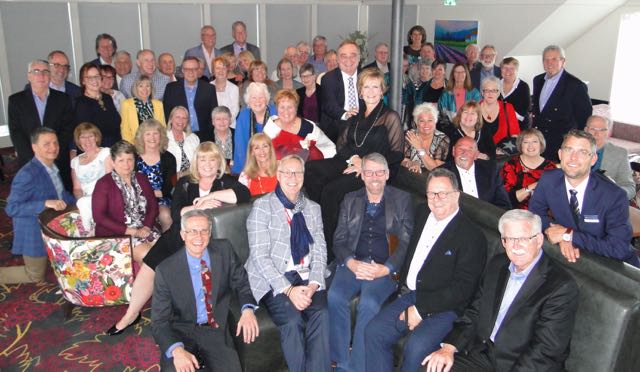 Yes, our folks are just that nice. And it was so much fun cycling with Valerie and her husband – something we hope to do again with them, and with you.
In addition to last year's activities – walking tours, bike rides through unforgettable sites, excursions we'd only dreamed of and which are all complimentary and included in your cost – Mike, Rob and I are promising a couple of evening "Coop's Classics" dances that will have you throwing off your shoes and joining the fun. (Or watching and laughing – that happened a lot, too.)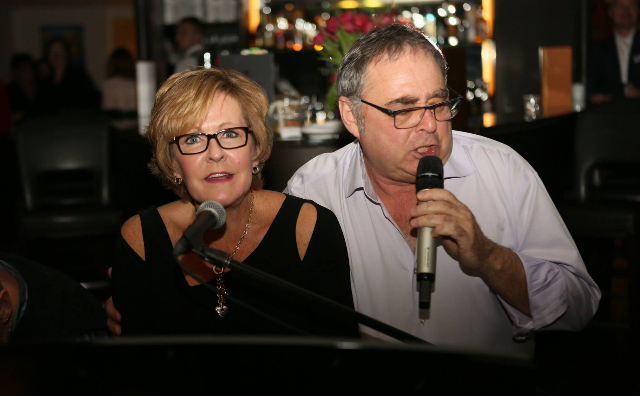 There are all kinds of extras that other cruise companies add on – which add up – like pre-dinner and sail away party cocktails, wine (including alcohol-free!) and beer with dinner and so much more that could cost an arm and a leg, if you were travelling with another group.
Mike and I take part in tours and every social event on the boat; unlike some "celebrity hosts" who are supposedly a draw on these trips, we don't squirrel ourselves away or just hang out together until we are forced to make an appearance. This is all about having huge fun as a group and making sure everyone has a good time. And besides, we love it.
To that end, our host Gerry Koolhof of New Wave Travel in Toronto – a lovely gentleman with whom Rob and I booked cruises long before these "CHFI-themed" trips were even a dream – is reminding us that time is short to take the plunge (um, my words, not his) and book your cabin if we want to make this trip just our group. There are some extra incentives to make sure you're getting the best price, and even more.
Gerry writes: "Encourage family, friends and neighbours to join us…as an incentive new couples will receive an additional $250 Cdn savings off the cruise fare per person. Book by Feb. 1 2020. *Additional savings for any guests who book "suite" category Violin Deck."
If you're the least bit curious and want to see what we're going to experience together this fall, just click this link.
And please don't hesitate to email gerry@newwavetravel.net if you have questions. He is a lovely man and there's no pressure; every conversation we've had with Gerry has been friendly and patient (and trust me, with our requests and queries over the years, we know!).
Join our friendly group and see the glorious sights on the Rhine – maybe stay a few nights in Switzerland or in Amsterdam to bookend your extraordinary trip. And we look forward to meeting you this fall.
I'll be back with a "regular" ­journal here for you on Thursday.