Just a thought… Remember that sometimes not getting what you want is a wonderful stroke of luck. [Dalai Lama]
I hope your week is going well; we're seeing humidex readings projected to be in the upper thirties this week for Southern Ontario and I heard from a reader in Newfoundland who says they're getting 21C and enjoying every minute of it. Here on the opposite end of the country, it's been rainy and in the teens. Let's just say that when every day is an iffy hair day, a little water from the sky doesn't make much of a difference.
Molly dons her raincoat for our outings; she still seems to be missing the warmth of her coat when we're keeping our house in the upper teens temperature-wise (Mommy's working out, plus those "power surges" that nature is inflicting on her). But it takes me to our grooming outing last Friday and a couple of hairy incidents, if you will.
Rob used an early call time to the groomer's as an excuse to make a long-awaited trip to Costco. But that ended up being a bust: when he saw the long lineup outside at 9:45 am he just kept on driving. Like so many of us, h­e's not comfortable out with other people right now, even though he – and every other Costco shopper except the odd one who equates "freedom" with not following protocol or has a legitimate reason not to wear one – has and wears a mask.
But there's the other Rob-rub: he loves to meander when he goes to Costco, and I don't think he's alone. Does anyone ever come out with exactly the five things that were on his or her list? Knowing that people would be waiting to get in meant he wouldn't feel comfortable taking his time. So, even though we had a couple of items from friends' wish lists, he decided not to bother. I don't blame him (and neither did our friends).
As for when is the best time to visit Costco, well, that's a mystery. One of the aforementioned friends said that her pal in Ontario went to the store early, trying to beat the expected lineup. She managed to be among the first in the store, but they had to queue up starting at 7:15 to wait for the doors to open nearly three hours later. I can't think of one thing I need badly enough to line up that long in the cold (which we're told it was). I guess that makes us lucky that we don't need to hunt the bargains as diligently as others do.
After picking up Molly together, I was so thrilled to be out for a car ride (resisting the temptation to stick my head out the window) that we went into Sidney and did a slow drive-by at our own hair salon. As we peered in the window, we saw our stylist. I jumped out of the car and waved at her (yes, it was like I was on a day pass) and she came out. We resisted the urge to hug, but made appointments for late in June.
As we chatted, Jude commented on how well we looked and remarked that I have lost a lot of weight. While I haven't lost a lot, I have taken up getting 10-12,000 steps a day via the exercise bike (with my Fitbit tucked in my sock) and walks around the neighbourhood. I was in the process of starting up a serious dietary regimen to get into a special dress for the Broadcasting Hall of Fame induction, but of course that was derailed.
However, always looking for a project these days, I upped my activity instead. My weekly Fitbit progress email is something I anticipate with an excitement that is akin only to watching for a letter saying we're getting a tax refund (which we are not). But, look, it's something to look forward to, right? And that's something I think we're all searching for these days.
I know of at least two people close to me who've lost over 20 pounds during the pandemic, using it as an excuse to cook healthily at home and resist the drive-thru temptations. For many of us, boredom eating in the evenings is our biggest downfall, but not for these two. So you see, there's hope for us all.
Besides, I think my longish hair is what led Jude to make that comment. After all, which of these two beauties looks thinner?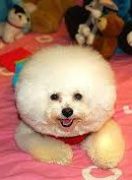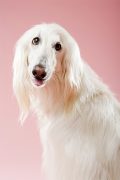 Yep. I thought so.
A few more shopping thoughts tomorrow – and I'll be interested in reading your perspective. Take good care. Stay cool, stay safe, stay sane.