Just a thought… There is a difference between being bold and being rash. [Amy Klobuchar]
Ah….Friday. Thinking of everyone who actually has a weekend coming and has never deserved or earned one more. For the rest of us, let's take a moment to consider something WAY less important, and come back tomorrow for a link to an exciting venture – a brand new podcast – that launched this week. I think you'll love it.
When I was in Toronto in January 2020 BC (Before Coronavirus) I made the time to go visit my favourite hairstylist, Paula Daddario at eleven/e2. Little did we know that it would be my last time in any chair for a while; but before I star in Roots: The Sequel, I can't even tell you how thrilled I was to come home and find these in my bathroom!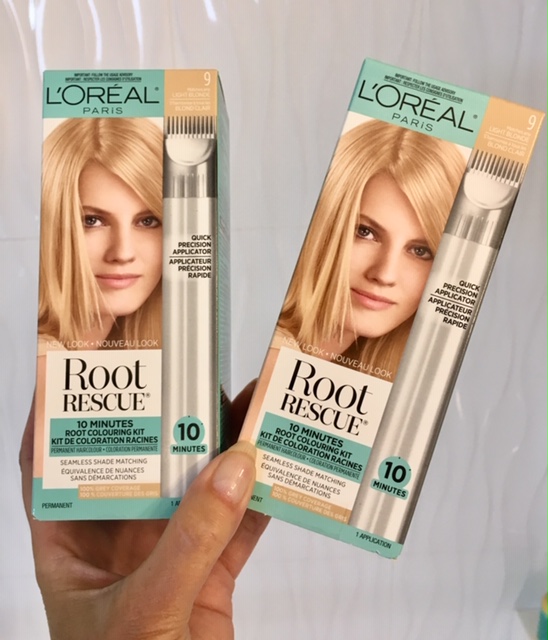 Yes, I use this stuff to prolong the time between salon visits.
With memes like this making the rounds…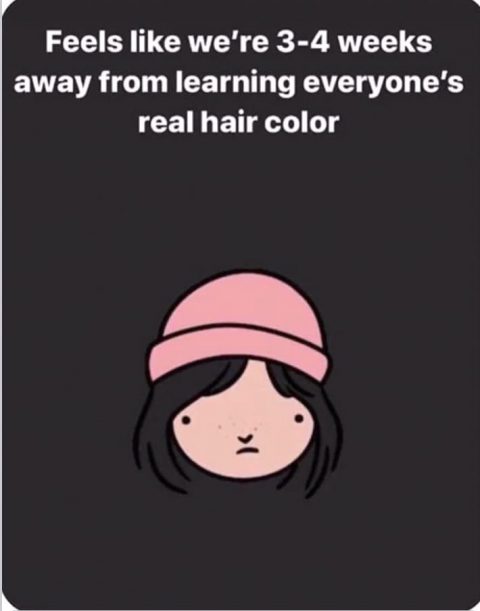 …can you blame me?
I reached out to Paula to come up with her Hair Expert's 10 Commandments (what NOT to do while we're self-isolating and our favourite stylist is waiting out the pandemic at home).
Here we go, with my comments in italics.
Paula's 10 Commandments for At-Home Hair
1. Stay away from the box. We have no idea what's in the box.
Yeah but…my roots! You're the colour specialist – no question.
I'm just trying to keep from looking like I've been in isolation for three weeks, which I have. I promise not to change my colour or use something new. Promise, Paula.
2. Stay away from the scissors; that way you won't be tempted.
During these days of self-isolation that is some advice that fits in all kinds of ways.
3. Scarfs, hats and accessories will hide those roots. They're only going to get worse.
4. Don't "bang" yourself or anyone you're in self-isolation with.
OMG I had to confess this to Paula in January (as if she didn't notice)! I was so tired of my long fringe that I – brace yourself – took Rob's beard trimmer to my bangs. How I missed shaving off my eyebrows, I have no idea.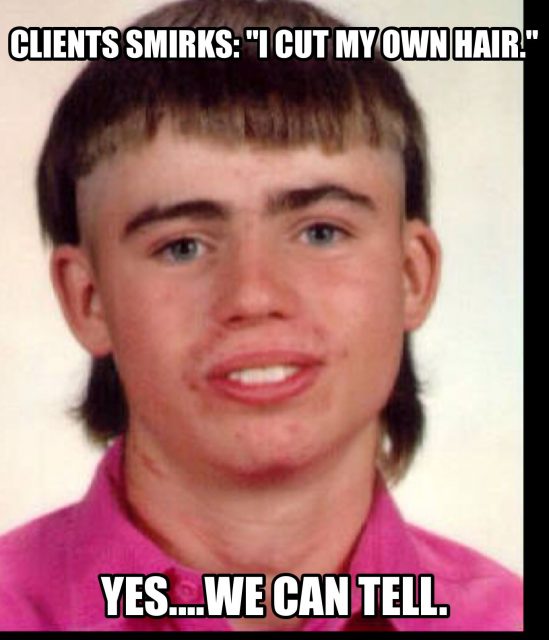 5. Try some new products.
Got some of those little trial packets around the house? See if they actually do help your hair! I mean, really, what have we got to use? But don't be like me: I put a Dermalogica facial firmer in my hair before drying the other day. It didn't hurt and guess what? My hair has no wrinkles!
6. If you love your stylist and the shop she works at/owns, buy some gift cards from them and use them for future appointments.
Or maybe send her or him that tip you'd usually add on anyway, now.
7. Bored? Try a new hair drying technique. If you hate it, you can wash it out. Voilà.
8. Leave your partner's hair alone.
Unless you usually do it, or they beg you. Then ask them 14 times if they're sure and double-check that you have a pre-nup.
9. Don't cut layers at home. You have no idea what you're doing.
I can't even cut a layer cake without it resulting in disaster. She's so right on this.
10. If you wear extensions, low pony – low braid. This will see you through until you can get to your appointment.
Maybe try to make an appointment now for sometime down the road?
Thank you so much for this, Paula. I see that eleven/e2 on Irwin Avenue in Toronto is adding additional spots after April 8 (subject to change, of course). And if you want to book an appointment with the funniest, sweetest and best stylist I know, Paula can be reached at 416-920-6660. And they always have chocolates. The good ones.
Have a gentle Friday, hang in there. As always, if you have any tips you'd like to add to this journal, go to my Facebook page and leave them there.
As for the kids? They're on their own. As my dad says, "The only difference between a good haircut and a bad one is two weeks." Dad was almost always bald. So take that with a big ol' grain of salt!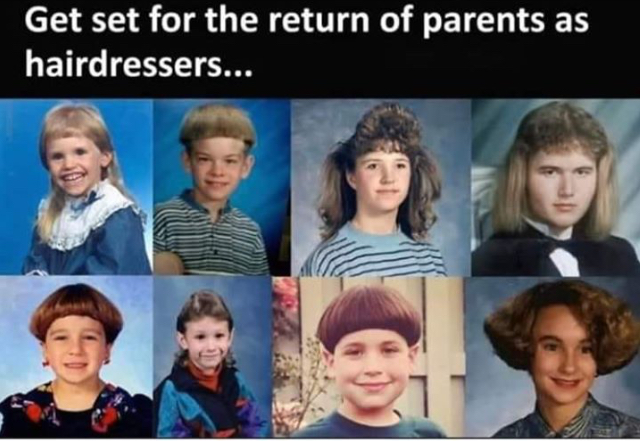 Stay safe, stay sane and stay away – and I'll be back here tomorrow. Yes, a Saturday journal with some links you're going to want to listen to. I promise they'll be worth your time. Labours of love. We're all in this together – apart. You get what I mean.