Just a thought… It only takes a moment for the destiny to flip over. [Jyoti Arora]
As usual, you can watch a video version of this journal on my Facebook page, or here on YouTube.
And it's Monday. I hope your weekend was restful; ours had plenty of excitement with our Toronto sports teams. Phew – what a home opener for the Jays! Didn't see many masks, though, but what are you going to do? Take care of yourself, that's all. Seems that's what we do now.
Of course, our hearts are with the people of Ukraine, as we wonder when the rest of the world is going to step in and stop Putin; none of us has forgotten what is happening there, and we're helping in whatever way we can. May we all stay safe and sane – here, abroad, everywhere. And grateful for what we have, including our health.
So being Monday, I thought today I'd share with you a story of such incredible luck – call it that, or fate, or just something you wish would happen to you – as we bring you: The Kind of Story That'll Make Your Day.
Jennifer Lopez and Ben Affleck are engaged again! I'm kidding. They have yet to invent an instrument to measure the tiny amount of interest I have in that story. No, THIS is The Kind of Story That'll Make Your Day. Ready?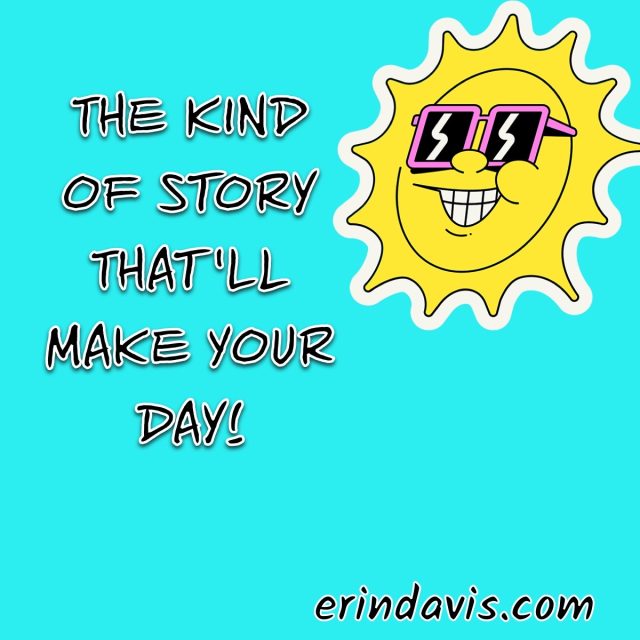 Now, you may have heard this story. It came out last week and I jumped on it as soon as it did, but then, so did everyone else, so I'm a few days late. But this is my take on it – see what you think.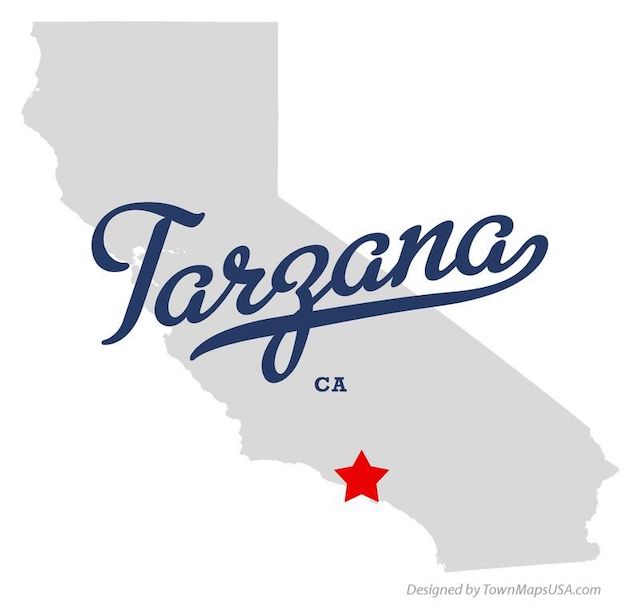 We take you to Tarzana, California, a suburb of Los Angeles that is on land that was formerly a ranch owned by Edgar Rice Burroughs. Who's that? The creator of Tarzan – thus the name. But you may have known that.
It is in Tarzana, California this month that something pretty incredible happened.
A woman named LaQuedra Edwards went into a grocery store to purchase lottery tickets. LaQuedra had a system: she would put $40 into the machine to get her scratch & win (or more likely lose in most cases, as we all know) and she entered the Vons grocery store, all really to do just that. But as she stood at the machine, a stranger bumped into her.
We're not sure what words, if any, were exchanged – this person was described as "rude" – but somehow LaQuedra ended up pushing the wrong number at the vending machine. Instead of her usual $40 selection, she got one $30 200x scratcher ticket. And I'm guessing she was disappointed, possibly even angry, but she bought ten dollars' worth of smaller tickets, finished up her business at Vons and was on her way.
Back in her car, LaQuedra got busy scratching. And it was there, according to the folks at California Lottery, that LaQuedra's scratcher revealed she had won.
LaQuedra didn't really believe it at first. She says she went on her way, getting onto the 405 Freeway. That was not her best move, nor was continuing to look down at her ticket, which she admits almost got her into a crash. Boy, that would be about my luck. But, hopefully, not my carelessness. Anyway, judgment over….
Finally, she pulled over and, in her words, looked at it again and again. Then she scanned the ticket with her California Lottery app to be sure. LaQuedra still didn't believe it, but it was right there: she had won 10 MILLION dollars.
This is where you ask yourself: How does something like this happen? Was that rude stranger who bumped LaQuedra and then went on his or her way on out of the store an angel in disguise? Did a higher power have bigger plans for LaQuedra, or was it just simple luck? Fate? What was it? Some rando bumps you and you hit a button and change your life.
Fortunately for Ms Edwards, she stayed safe on that highway and collected her winnings, with which she plans to purchase a house and start a non-profit. The grocery store will get $50,000.
But if I was Ms LaQuedra Edwards, I'd ask them to check their cameras and maybe keep an eye out for that bumpy stranger and give her or him a nice tidy sum as well. I don't know, 50-100 thousand?
Easy to spend when it's not mine, but wouldn't that truly be the best and happiest ending to The Kind of Story That'll Make Your Day?
Yeah, I thought so too. Talk to you this Thursday. Now, if you'll excuse me, I'm going to go find someone to bump into. Or better yet, have 'em bump into me.