Just a thought… The meeting of two personalities is like the contact of two chemical substances: if there is any reaction, both are transformed. [Carl Jung]
You can watch a video version of this journal on my Facebook page, or here on YouTube.
Thank you for coming in today…and I wish I could tell you that this is easy. A man who was a big part of my past (and my beginning) has left us.
After a long illness, Don Daynard passed away last Thursday at the age of 88. I can tell you his age, his birthday without a pause, because I had them tattooed on my heart. He was a year younger than my dad, Don Davis, and you know, this man, Don Daynard, also had a role in raising me to an adult.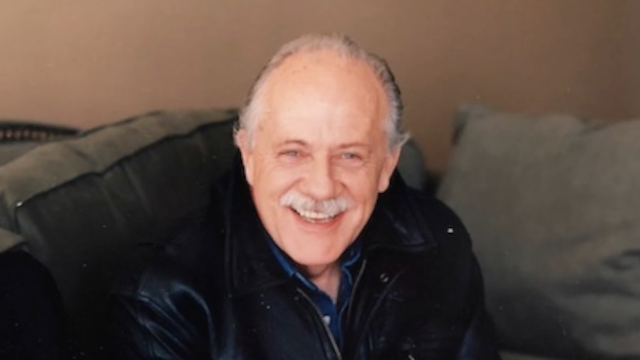 You see, I began with CHFI in 1988. Don had been there for a year, having been lured over from 99.9 CKFM.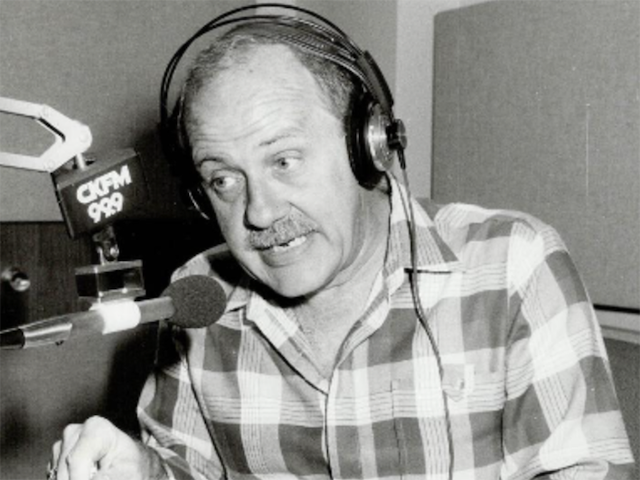 It was a year later that CHFI management decided Don would flourish with a co-host at the older-skewing also-ran station. I'd been doing news in at another Toronto station, and then I'd moved into being a music host at 97.3. CHFI picked me and I picked them: the same week in August 1988 I was offered morning news jobs with either Don Daynard or Wally Crouter on CFRB. I chose the show that I thought would be the most fun.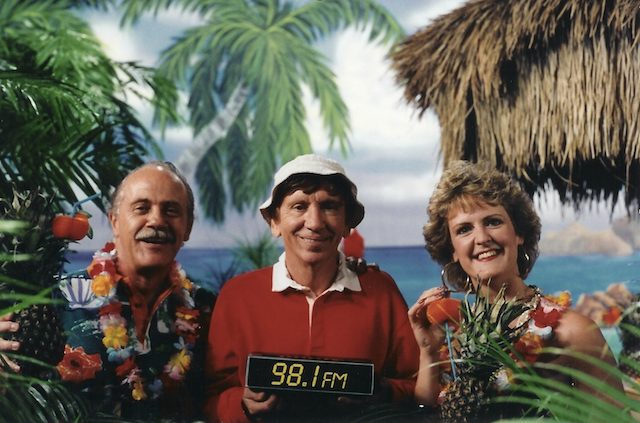 I was right. Almost immediately, we had that most precious of radio team rarities: chemistry. He was 54, I was 25…separated by a generation, but also gender. See, Don came up in a time when women on the radio were rare, like Betty Kennedy or "promo girls" and giggling traffic reporters. I was none of those. He was John Wayne to my Jane Fonda. (Or in my dreams, Oprah.) Despite my ambitions, I was never going to be his equal, and I knew I'd have to earn my time there. Still, we had that magic. He knew it, I knew it, and the listeners really knew it.
Soon we had catapulted to the top. I remember clear as day the moment when I asked him in passing if I could have "co-host" printed on my business cards (remember them?) and he shrugged and said, "Why not?" And so, I was. Management did his bidding, and what Don said went.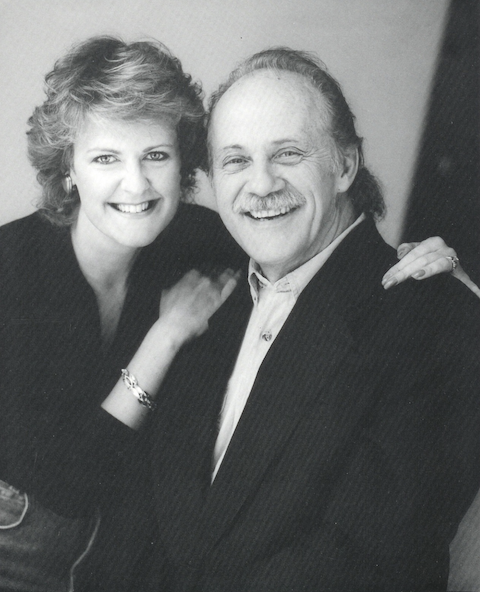 After all, he was the star of the show. Don had his own vast and loyal legion of fans. My job was to soften the edges while bringing in and keeping the younger listeners. When Don brought up movie stars from the black and white era, I was trying to balance things out with Seinfeld and the Spice Girls. But together, somehow it worked: in a demographic that exactly mirrored the 25 and 54 that we were, our show was more a family reunion than a marriage.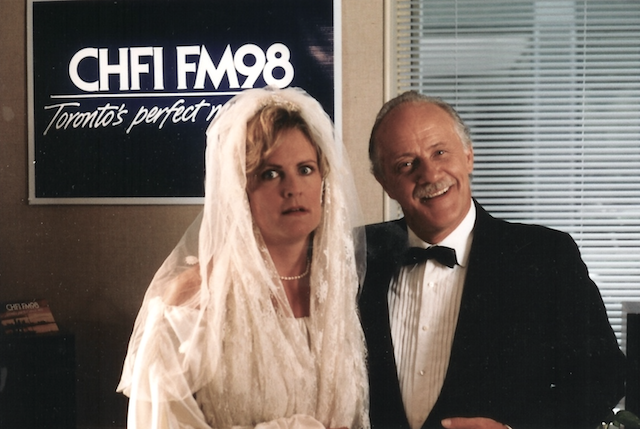 Add a tremendous producer, first "Cousin Dave" Creelman, and then Ian MacArthur, my big/little brother, and you had a winning team.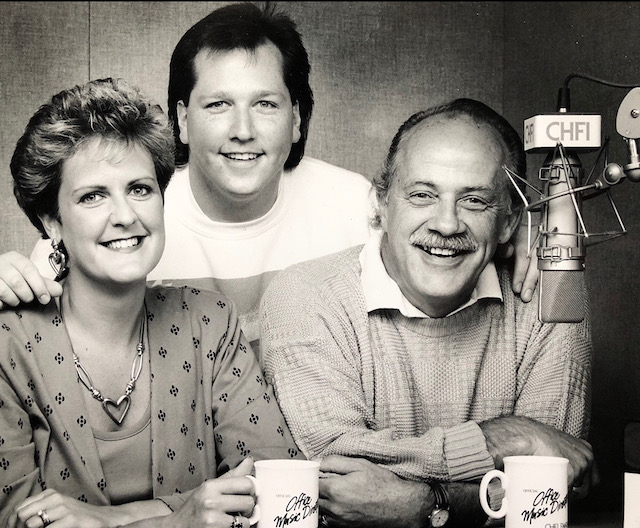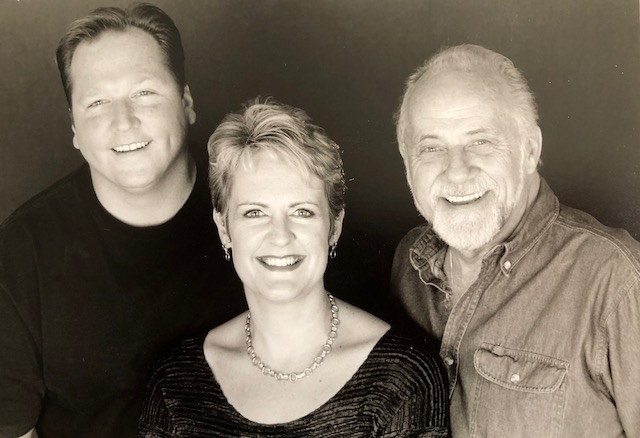 It all could have been upended when we announced my pregnancy, but I wasn't going to step away from this magic! So we made it work when I did my part of the show from home for three months in 1991.
But, in a sad twist of fate, Don lost his son Britt later that very same year at age 33.
I had no idea how to approach that kind of grief, sit beside it, or help ease it for him. He didn't talk about it; we just did the show and he battled through. But he did ask me on a flight en route to shoot one of our many commercials featuring TV icons whether I thought he should talk about it. I asked if he worried about being associated with that sadness, when he was known for making people laugh. But, thankfully, he did the interview which ended up in a front-page story in the Saturday Toronto Star.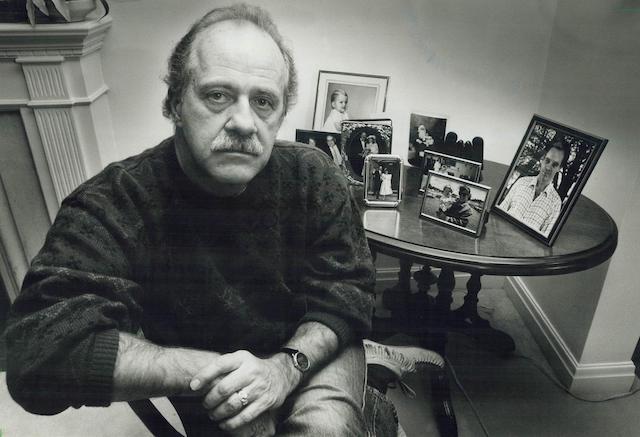 It was a rare moment of vulnerability that I think only helped him connect with listeners and loss parents everywhere.
Later, when Rob and I suffered the death of our own child (who funnily enough, went to high school with Don's grandson), I was touched almost beyond words when Don called us at our Ottawa motel to offer his support. Then in 2019 when I went into rehab, it was his loving and caring wife Lynda who reached out to Rob. Don and Lynda, married 31 years, stayed in the periphery of our lives and Don was often on my mind. I knew they lived here on Vancouver Island, and that Don would spend hours listening to old radio tapes, or so we were told when we ran into Lynda's daughter Jewel.
Now, "looking back" (the name of one of Daynard's biggest radio shows, along with his Saturday Night Oldies when he brought it over to CHFI) I have the hindsight to understand that my star shone bright because of him: this life we have now in retirement is partly because he and I made it work. I'll forever be grateful for having the chance to soar with him. As a young "broad" in broadcasting, I learned more in 11 years with him in mornings at CHFI than 20 years in an easier position could have taught me. And I will forever be grateful.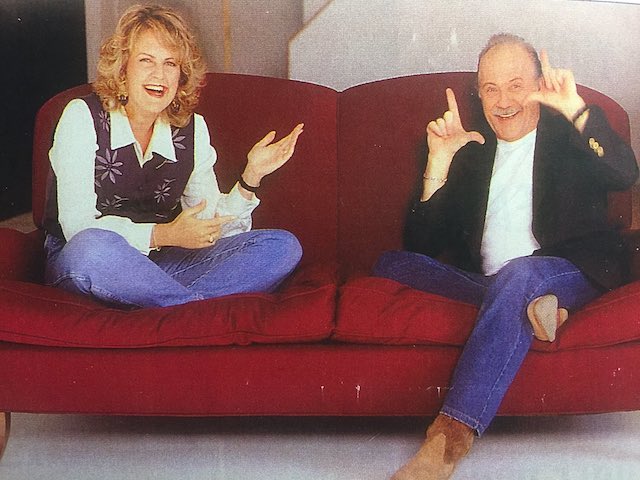 Rest well, Don. I loved when you called me "kiddo," just as my dad still does. I'm still thrilled that the station went along with my crazy idea to have a horse take you out of that Sheraton Centre ballroom on your final show, Dec. 10, 1999! Yeah, and the drum kit was also my idea – sorry, Lynda!
May you be reunited in spirit with Britt. May you know peace at last and, oh, lots of that wonderful wheezing laughter. Goodness knows you gave enough laughter to everyone else, for a good – a very good – long time. Thank you.