*** It's taken me a while to put into words how Olivia Newton-John, who passed away today at age 73, made a difference in the lives of so many, including of course, Rob's and mine. I've recorded a short tribute to her, remembering why she is so loved and will be missed so terribly. May she ever rest in the peace she so deserves. Here's a link if you're interested.
Just a thought… Keep your feet on the ground and keep reaching for the stars. [America's Top 40 host Casey Kasem]
You can watch a video version of this journal on my Facebook page, or here on YouTube.
I want to begin with a thank you. I'm so glad you enjoyed last week's surprise treat in my vlog from Langley Ukes almost as much as we did in stumbling upon them at the BC Museum.
But isn't that just like life? Rarely does adventure come to your door if you just stay home. But this week is an exception where something spectacular is quite literally at your doorstep. Only higher.
In these early days of the sultry month of August, we're being treated to an annual celestial event: the Perseid meteor showers. It won't be the best viewing this week, as the peak of the showers coincides with the brightest moon, between Thursday and Friday. So those in the know say watch for them now and all week, and you'll see them best just before dawn.
For Rob and for me, the Perseid meteor showers have a much deeper and higher meaning, and they have to do with connecting with the heavens.
It was August of 2015. We were in Sedona, Arizona, doing some spiritual work in the early months after our daughter's death. Sedona is known for its amazing energies coming from the earth called vortexes which are said to make trees grow like this, in spirals.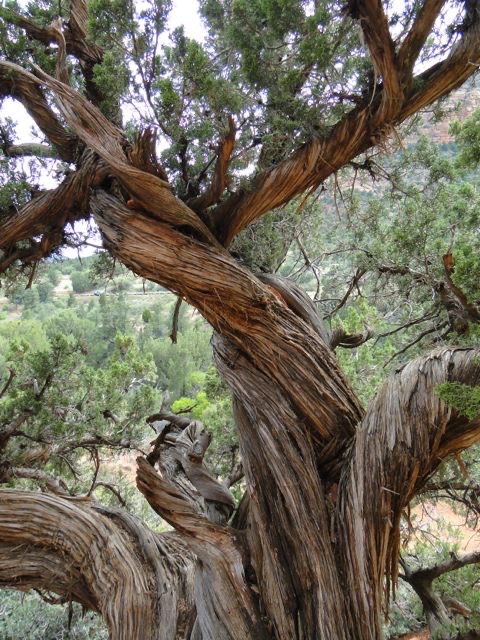 I happen to feel different to my core when I'm there, and so it's been my place of solace, "soul-ace" you could say, on more than one occasion in this complicated life. And so, when we were broken, this is the place we returned to, to find wholeness within its holiness.
We stayed in a space that allowed us to take in the vast beauty of our surroundings as guests at a house that had a pool deck .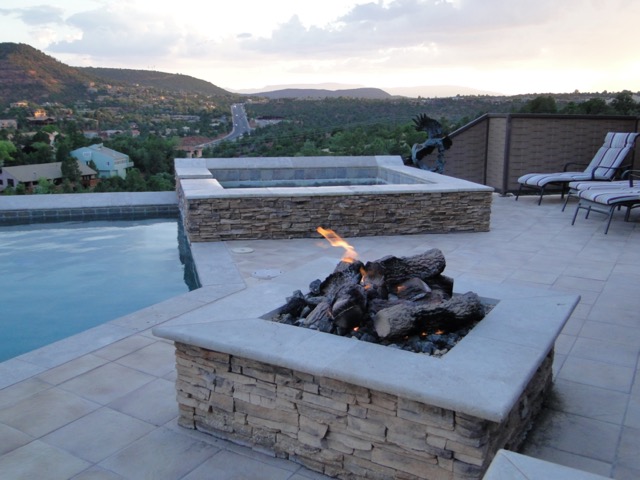 Just watching the storms in the distance at sunset was breathtaking enough.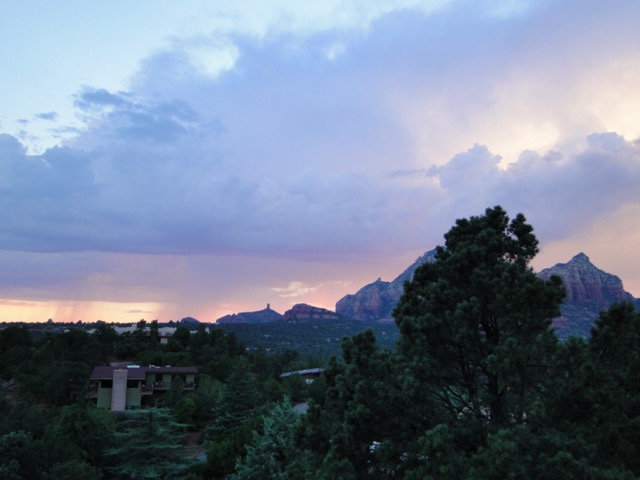 The play of colours and clouds could bring peace to even the most broken of hearts, even for the shortest time.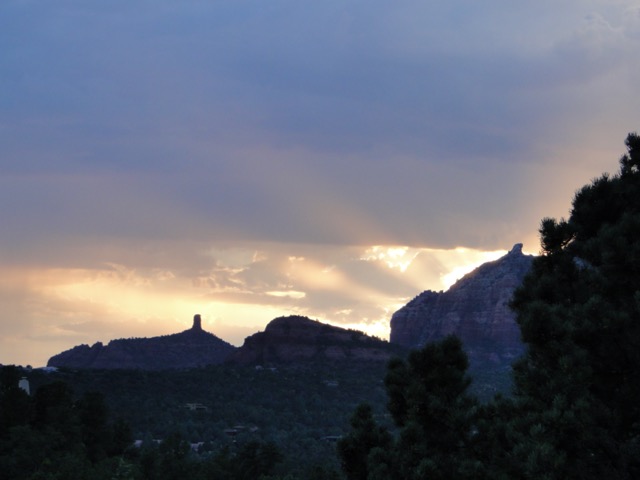 But lucky for us, the Perseid showers were happening at that time, too. I wish I had pictures of what we saw, but I'll use my words instead. (You can easily Google images of Perseid showers; they're worth the search.)
After a day of gentle hiking, guided meditation and even making a tiny rock memorial…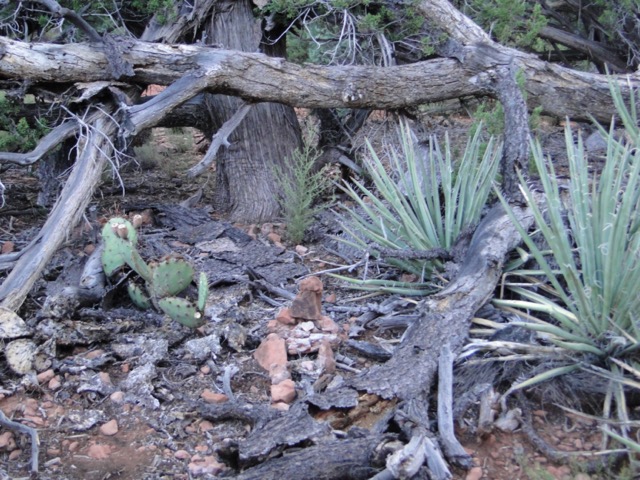 …we came home to dinner and a quiet evening. Then, as the sun set, we watched the skies, hoping they'd clear enough for that night's "show."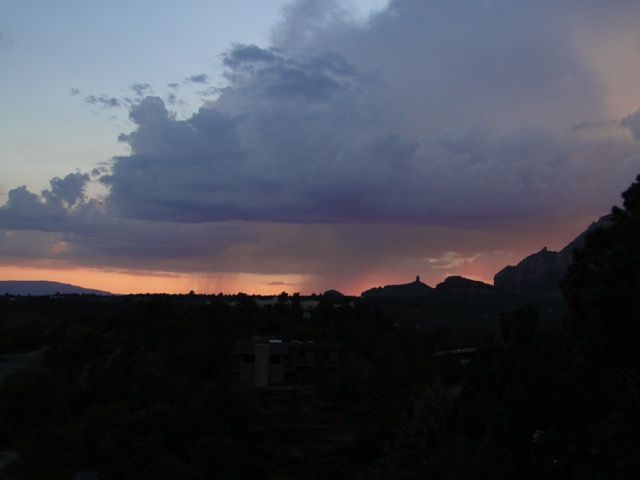 We weren't disappointed. Reclined in loungers and covered in blankets, Rob and I promised we'd stay out until we'd counted 24 of the white streaks across the desert sky – one for every year of her life with us. Gradually we made our way into the teens and finally called it a night at 32. So mesmerizing was the sight, the feeling of connection with the heavens and our girl up there with them, that we didn't want it to end.
Eventually we called it a night and we both had sore necks the next day to show for it, but the memories of that closeness to the stars long outlasted the far worse pain of those early days of mourning. And those meteors? They come back year after year. Lovely.
Maybe tonight, or tomorrow, or when skies are clear and you're still up, you'll look up. You may make a wish when you see that meteor go by; perhaps you'll just wonder if something was a reflection in the lenses of your glasses.
Whatever is in your heart, I hope you're able not only to soak in the closeness of these summer days, but, oh, those summer nights (don't worry, I won't sing anything from Grease). There are so very few in the calendar, not just of the year, but our lives.
Have a gentle, starry week and I'll talk to you here next Monday. Please join me at Drift with Erin Davis any night wherever you download podcasts for a sleep story to guide you into gentle dreams. And again, thank you.