Just a thought… The louder you yell, the more irrelevant your message. [Jann Arden on Twitter yesterday]
You can watch a video version of this journal on my Facebook page, or here on YouTube. Lots of pictures today.
Sometimes I start writing a journal – just typing – until my fingertips send a message to my brain and to get my thoughts in order.
Today, though, after the weekend we've just had in Canada, I honestly have nothing more to say about "freedoms" than I said here last Monday. (And here we thought Groundhog Day only came once this month.)
So let's switch lanes! I want to honour a woman who speaks out for what she believes in at the risk of her popularity: singer/songwriter/author/actress Jann Arden. (You'll let me know if I left anything out.)
Jann dropped her filters decades ago – if you've read any of her books you know what I'm talking about – from the profound to the profane. She's written about being sexually assaulted, about her mother's dementia, about the export of horses to Asia for sushi, about eating animals. She wears her heart on her sleeve, which we know from her music (and her latest release, Descendant) but more importantly, Jann speaks up for causes that she believes in.
I would like to consider her a friend of mine; we've shared a stage and had some heartfelt chats, especially about grief. There have been innumerable radio interviews and she was gracious enough to write a foreword to my book. Her name and mine will forever be linked whenever you go to buy the book, as she's right there in the description. And I couldn't be more proud.
I've watched her TV show just get funnier and funnier and if you haven't seen last season's finale with Michael Bublé, you're really missing something. It's pretty amazing that CTV hasn't muffled her voice; I don't think they'd even try, although someone high up probably chugs Pepto when she lets loose. I follow her on just about every social media platform and love her spirit, her wit and just how real she allows herself to be.
I think of Jann Arden when I make a meal with meat; I don't believe I could give up the way we choose to eat, but we do go meatless a few times a week. I hope somehow I'm not disappointing her, although I probably am. She's right about so many things.
But this impresses me most about this fellow Tiger: she's a public figure and has a big name, especially in this country, although thanks to Hulu, she's gaining a much wider audience and she's not afraid to share her opinion, no matter how unpopular, especially in her home province of Alberta. Come after oil, beef or a conservative politician and you've set yourself in the crosshairs of every troll who wants to call you names, insult your appearance or take shots so mean you want to take an eye bath after reading them.
See, that's where she and I differ. I couldn't stomach those vile shots. Like her, I occasionally respond to the dumbest comments, as I did this past weekend when I posted that heroes wear scrubs (so brave, right? LOL).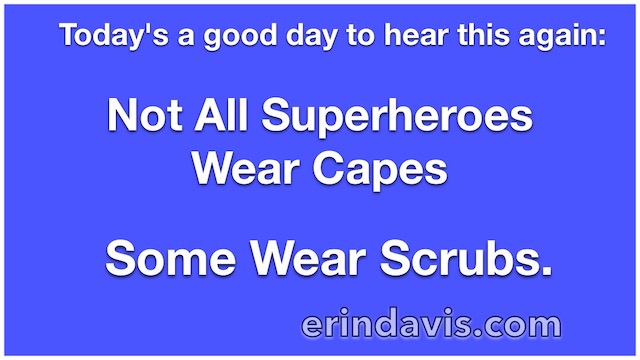 Once in a while, because it's my sandbox and nobody gets to come in and sling poop, I delete them. Censorship? They may think so. But on my Facebook page, I refuse to make room for posts from people who get a hat with every roll of foil they purchase, if you know what I mean.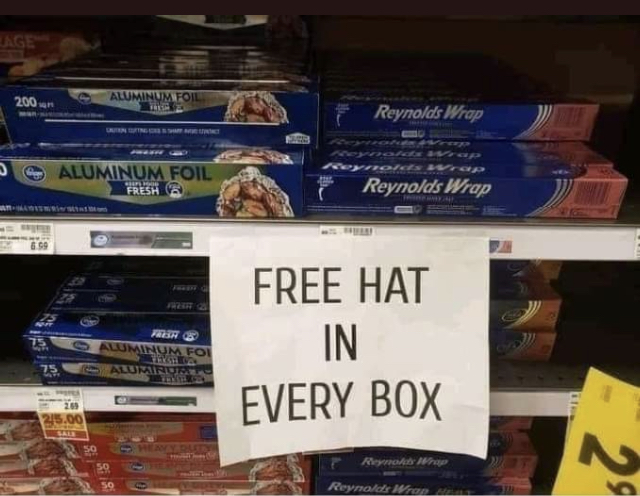 Not that putting foil on your head always means you've lost the plot; it just kinda looks that way.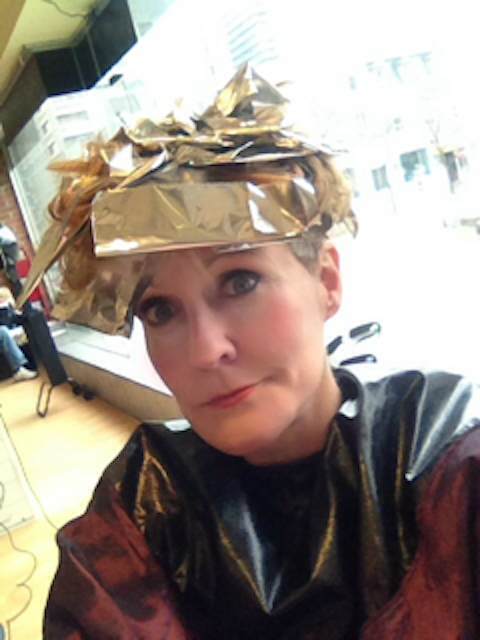 I have the greatest respect for people who hold strong opinions, even if I don't agree with them 100%, provided they can back them up with facts, preferably scientific, or present them in a respectful manner that suggests they're open to conversation. I got one post who said she had the "upmost" (yes, upmost) respect for me but it's dissolved…then she went on to cite anecdotes about effects of the vaccine. Her Facebook page – yes, I checked – is covered in posts supporting Maxime Bernier and the far, far right People's Party of Canada. So I waved good-bye to her in the departure lounge.
I couldn't be like Jann if I tried, after a lifetime of being so careful not to offend but I'm older and wiser now, no longer tethered to a corporation and need answer only to myself, to you, and hopefully to reflect the beliefs of people who join me wherever I am…or learn where I'm wrong and change my stance. But I'm done listening to people who yell about free speech, but don't give a damn about the consequences that come with it.
In a world of jerks, be a Jann.