Today's video journal was done live on a dock at the ocean; you may want to watch it on my Facebook page, or here on YouTube.
Hope you had a good weekend as we head into this final week of January. Before we get going, a quick note that you're going to want to hear: one of five gorgeous enVy pillows that my podcast partner Lisa and I both have (actually, so does Rob) could be yours on Valentine's Day. We're going to give away five of them to listeners of our podcasts who can answer some attention-testing questions. So get caught up – download Gracefully and Frankly wherever you get podcasts and if you don't know how, go to our fb page and watch the video of HOW to listen. I promise it's easy and will be totally worth your time.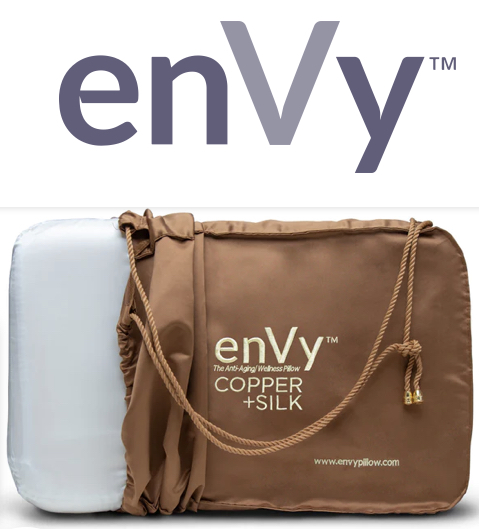 So I'm going to be away for a few weeks in February – I'll do my best to bring you a blog from vacay – but it means that Rob and I will be apart on our 35th wedding anniversary. So this past weekend, we bumped it up a month and went away to a little house, a guest house, on a much bigger property called Sea Lion Estates. You can look it up if you want – it's a huge place that you can rent for weddings, vacations and stuff – but with just the two of us, we rented a guest house that overlooks the property. Here's the view we had of the main house.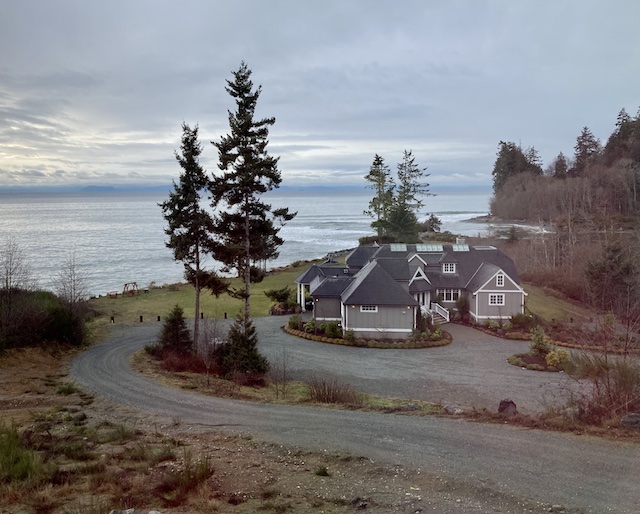 We came for the view, for the sound of the ocean waves and just to cocoon, but how much of that we'd be doing, we had no idea.
We checked in on Friday and first thing we tried to do, like most 21st century people, was log on to the WiFi. We'd been told by our thorough host that we might have troubles (this part of the island is notorious for it) and…we did. Now, Rob is a master Mr. Fix-It wherever we go; he should actually travel with a tool kit and we should get discounts. (Side note: I'm suggesting he put in dimmer switches wherever we go, then take them out when we leave, just to help with ambience. Tell me how that could possibly go wrong, besides giving himself an X-ray????)
In this case, he couldn't get us on WiFi. Here in Jordan River, right near Sooke, BC on southern Vancouver Island, we're so close to the US that we automatically go onto an American phone carrier. That's okay; we have a package that lets us do that for free. Still, it was, as my mom used to say, "slow as molasses in January."
Being offline is far from the worst problem anyone can have. I know that. But on this particular weekend, we both had editing and other work to do. As Rob's frustration at his inability to fix this grew, I reminded him that these circumstances were actually taking us back to 35 years ago when we had NONE of these things: cell phones, downloaded movies, a PVR or WiFi. The only actual connection we were supposed to make over the weekend was with each other. And we were being nudged to do just that! Awwww.
Okay…so maybe by Saturday morning we were sick of each other or Rob's hockey-itis got the better of him, but we contacted our host to tell her our problems. She suggested one more fix and it worked! She told us we shouldn't have been reluctant to be those whiny people when things first tripped up. So we were able to watch the Leafs and Habs on Hockey Day in Canada and so on. Crisis averted!
Honestly, the best sounds I heard all weekend weren't the dings of messages coming in or the calls of "he scores!" on the TV: it was the gentle, incessant roar of the ocean and the barking of seals or sea lions gathered near surfers just off shore.
"Hey," I asked Rob, "what do you call a group of seals, anyway?"
His answer: "An approval? A navy?" (Actually it's a colony, a rookery or a harem).
On our way home, we stopped at the Rotary Walk in Sooke to shoot my vlog and take some photos: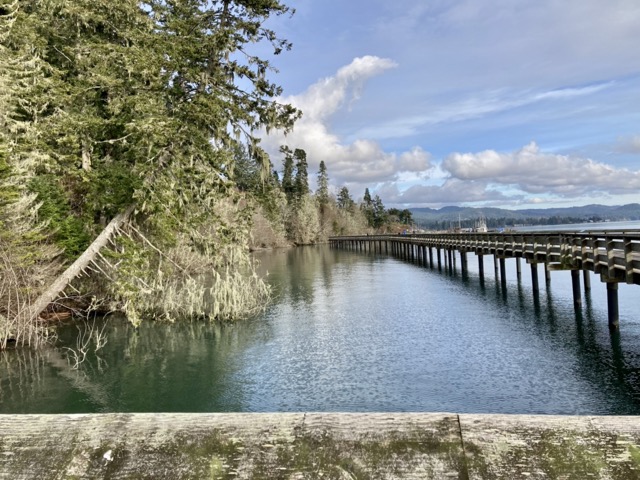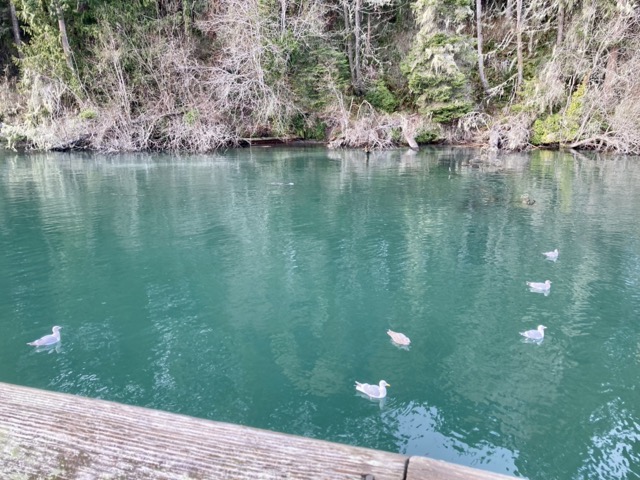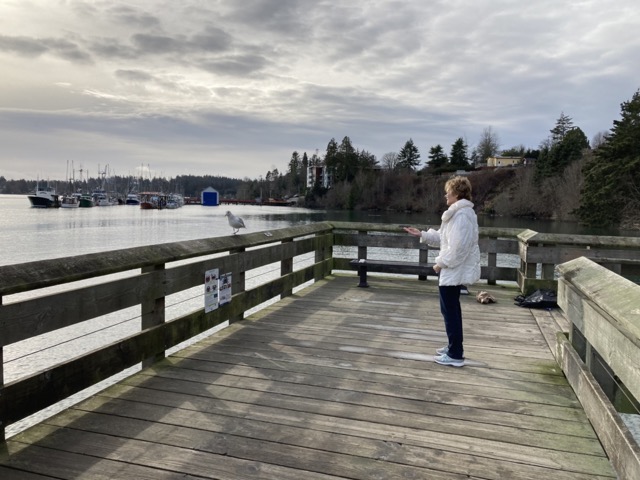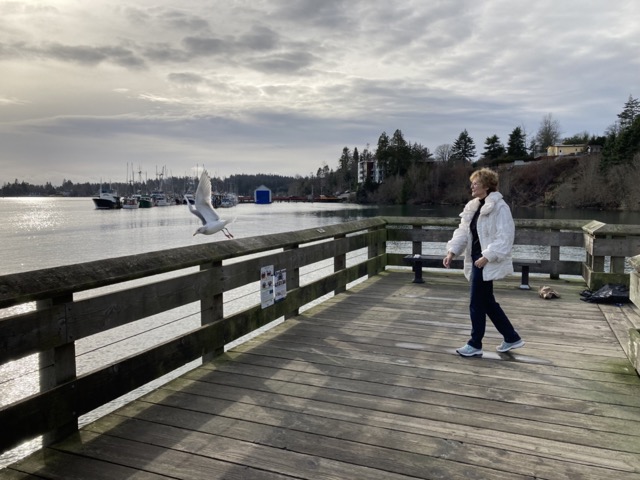 So, seals with a kiss (wink wink): that was our weekend. Hope you have a gentle week ahead and that you get a chance to sleep well with Drift – and don't forget your chance to win a gorgeous silk- and copper-infused, top of the line enVy pillow, just for listening carefully to Gracefully and Frankly! This is getting realllllly good.