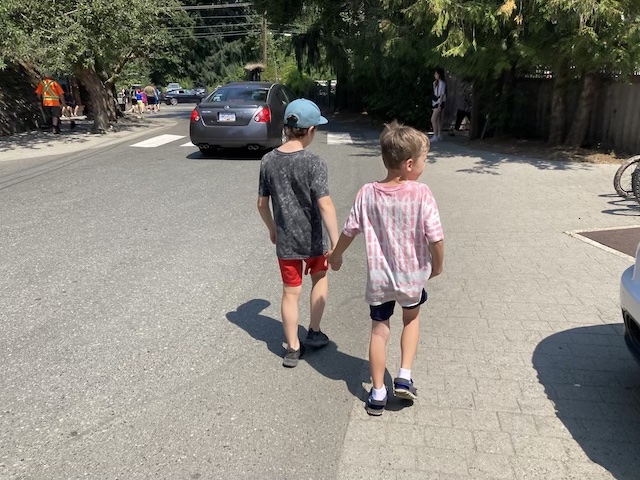 As I write this, my heart is bursting with the kind of joy that at one time not so very long ago I never thought possible. And it comes with seeing two little boys who had never met hugging, laughing, playing like they'd spent so much of their lives together.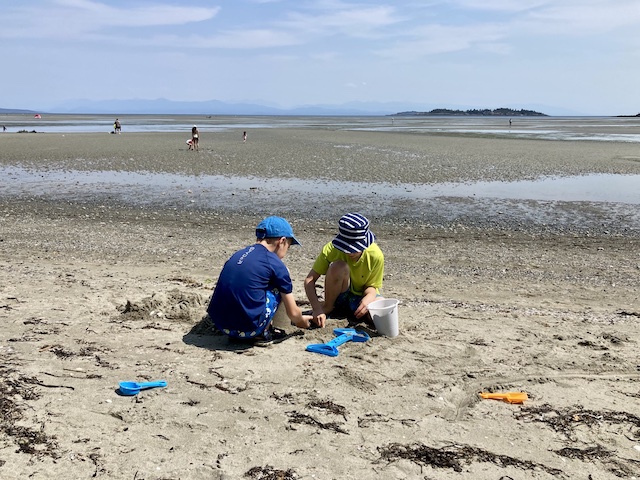 My sister Leslie and I are both members of what has been named by someone "the club no one wants to belong to": that of bereaved parents. If you read Mourning Has Broken: Love, Loss and Reclaiming Joy (HarperCollins Canada) you'll know Leslie's story: she lost her son Michael six years ago in a drug-related murder (yet unsolved and getting colder by the year) in Kelowna. Hers is a jagged kind of grief where she feels the life he was trying to flee at the time of his death can't be properly or publicly mourned because of the grief his own life choices brought to others, or the judgment that accompanies her loss.
Like us, Leslie was left with a grandchild when her own child died; also like us, Leslie adores her sweet grandson with all her heart. And so it's long been a dream that Dominic (who lives with his mother, her partner and their new son, his brother) would one day meet his cousin Colin.
That joyous day came last Thursday when Leslie, along with her daughter Ava and grandson Dominic, came by highway and then ferry for a visit to our island home. Les and I took the boys up island to a beach resort for three fun-filled days and two giggle-filled nights (sleeping together in a Murphy bed).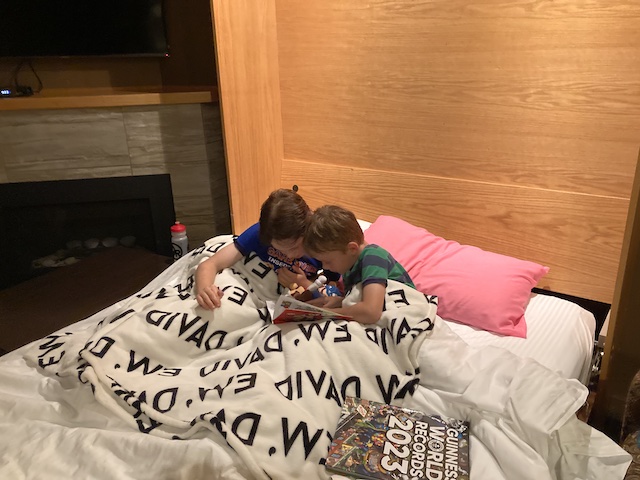 Before the children had even met, Colin's sister Jane had decided she already loved Dominic "so much." And, sure enough, it was only minutes after the trio met that they were running around, laughing, hugging and posing for pictures together.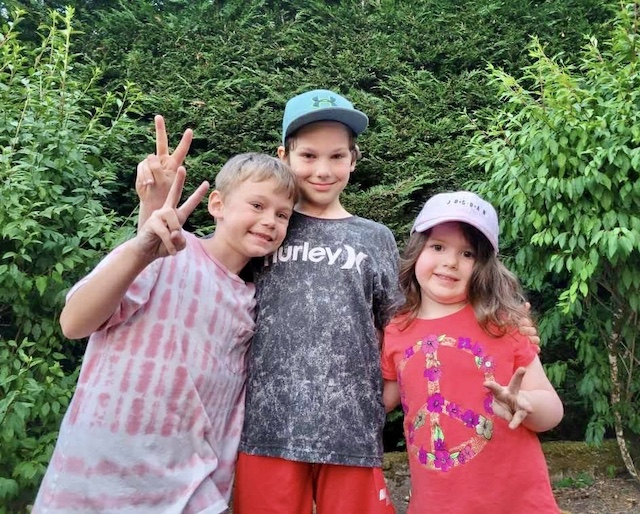 Our getaway was everything Leslie and I had hoped for. From hours in the pool, to sand-in-your crevices, sun-drenched adventures at the beach, the boys bonded in ways we can only hope they remember as they grow older. Getting them together is a challenge that includes more hurdles than simply geographical ones (Leslie hasn't even been informed where Dominic actually lives, so there's that…) but we'll push through. Family is everything, and grandchildren hold a special place in our hearts; I know of other grandmas who visit here having challenges with estranged inlaws after losing their own child. It's a heartache you never want to know.
And so on that note – and to turn it into a much brighter end – let me thank a very special birthday girl. Today, just a few weeks before Phil and Brooke's 5th wedding anniversary, our daughter-in-law turns XXX years old. (I'm not allowed to say a certain number, but I don't think she mentioned Roman Numerals…shhhhh!)
Her determination and love for our grandchildren helped bring their family our way three summers ago, and our lives – while so much busier – have been filled with that same joy I mentioned off the top. Thank you, Brooke, for all that you are, all that you're becoming, and for letting us love you and your children (and husband, of course!) with all our hearts!
I love you more than licorice ice cream – and that's saying something! You too, Les. Helluva busy visit but SO worth it for us all.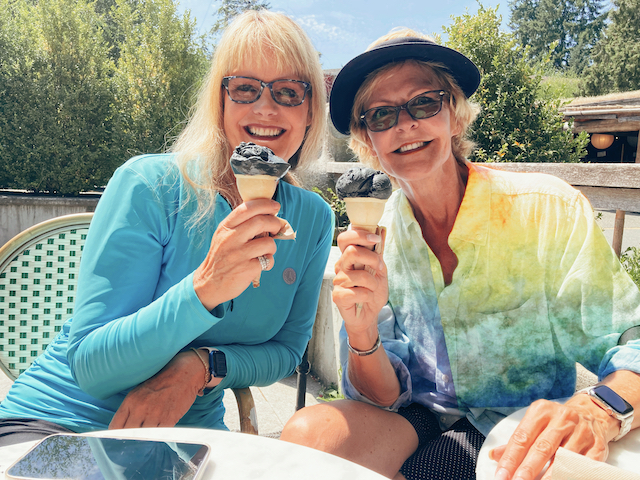 Have yourself a week as tasty and, yes, messy, as these cones were, and I'll be back here on Monday. A brand new Drift with Erin Davis sleep story is uploading tomorrow: Candy's Dandy – But Watch Those Magic Bonbons! L. Frank Baum wrote this wizardly tale of what happens when some loaded candies get passed around a staid dinner party. Enjoy! And Lisa Brandt and I return Thursday with Ep. 28 of our Gracefully & Frankly podcast. Join us wherever you download podcasts, won't you? Both podcasts are 100% free thanks to enVypillow.com.
And oh yes, if you're on @threadsapp I'm there @erindawndavis. And I wonder why I'm busy…LOL.