Just a thought…If you can't be a good example, then you'll just have to be a horrible warning. [Catherine Aird]
You can watch a video version of this journal on my Facebook page, or here on YouTube.
Now I have a story for you today that, as it was happening, I'm thinking: I can't wait to tell Lisa about this on 'Gracefully and Frankly' this Thursday and I probably will. But then I thought: no, journal readers and watchers deserve to get the full story first…and although Lisa and I have great conversations and laughs, I know you may not be familiar with how to listen to a podcast. Just Google Gracefully and Frankly podcast and it'll take you there. Or go to g-and-f.simplecast.com. Join the over 25,o00 people who've enjoyed our first 19 episodes. And they're all free, thanks to our friends at enVypillow.com.
Now the story. On Saturday, as our area of Vancouver Island hit the mid-to-upper 20s, our local fire department brought out a truck to cool off residents without AC, and in these parts, there are a lot of them. I thought it'd be fun to take our grandson Colin to run through the plume of spray.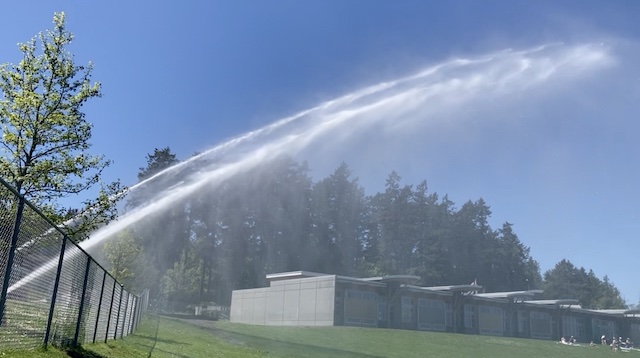 I put on the top to a tankini: one that used to fit, but is now too big. What to do with the sad little cups up top? I popped in two silicone pads known as chicken cutlets…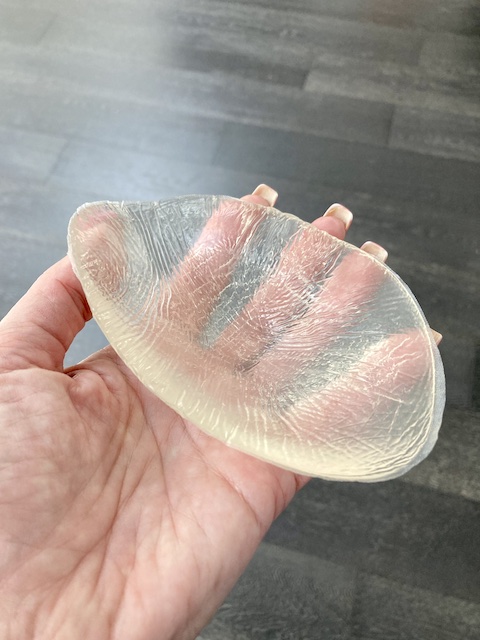 …and away we went. It was great fun, although that water was COLD. But when we got home I had an awful discovery. Sometime during this…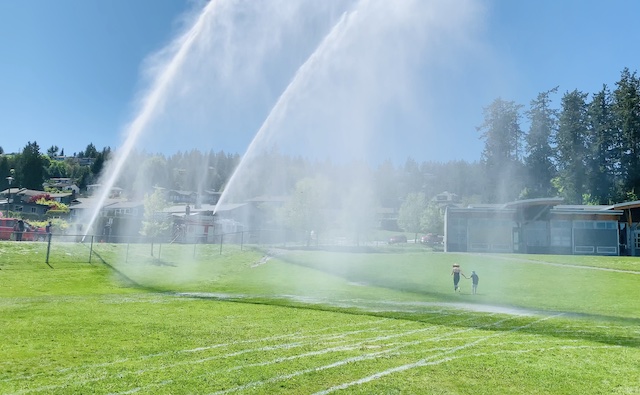 …one of my bosom buddies fell out on to the grass. We searched the car and retraced my steps in the house, but no cutlet. So yesterday Rob and I went back.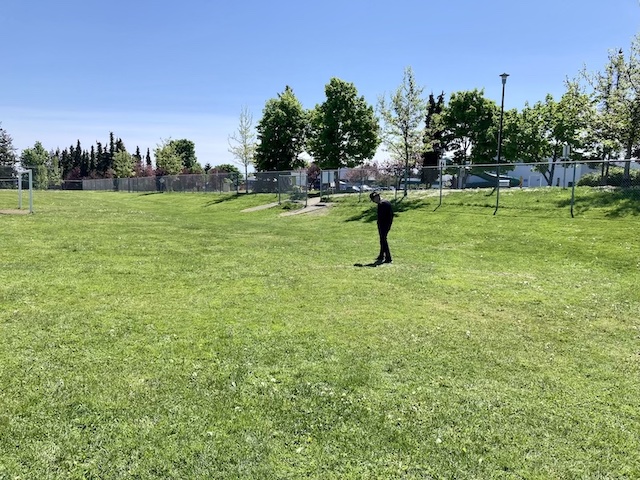 The pools of water were gone and so was the cutlet. I did find this mask…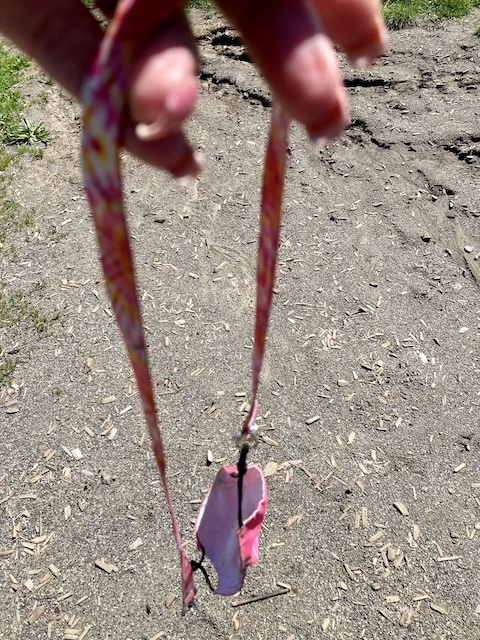 …which might have fit poor tiny lefty, and some kid left a jacket and another, a hat.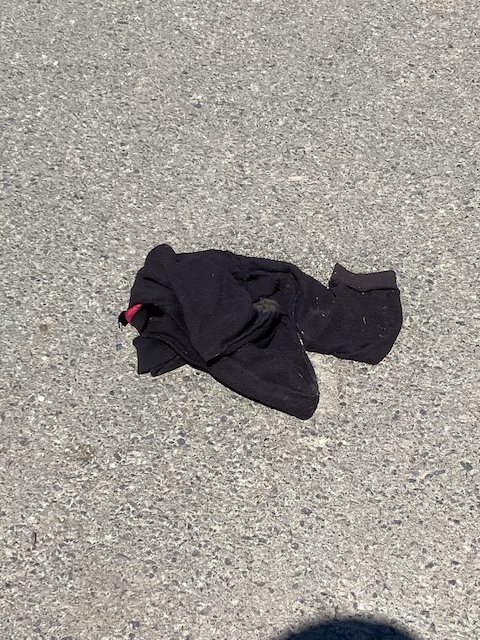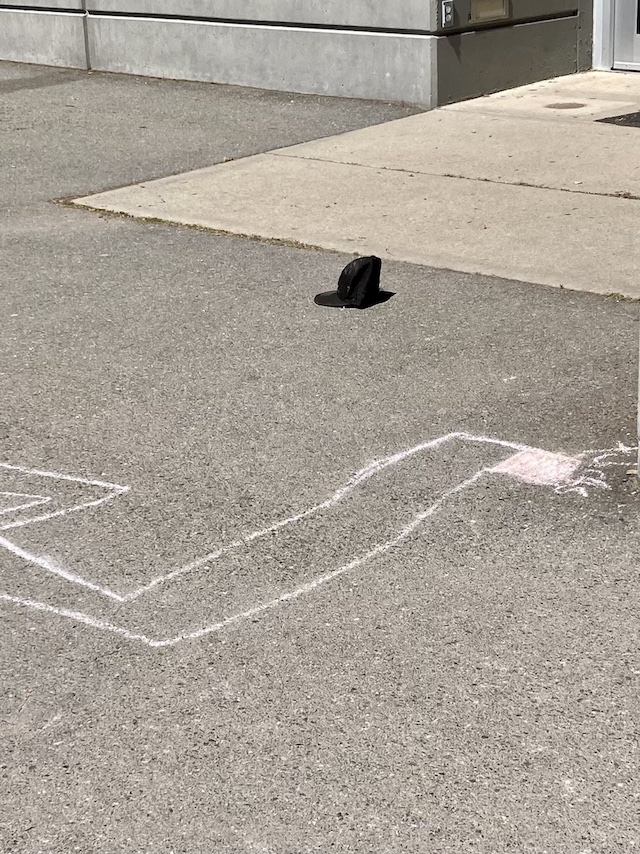 I thought I saw it, but it was just a wrapper…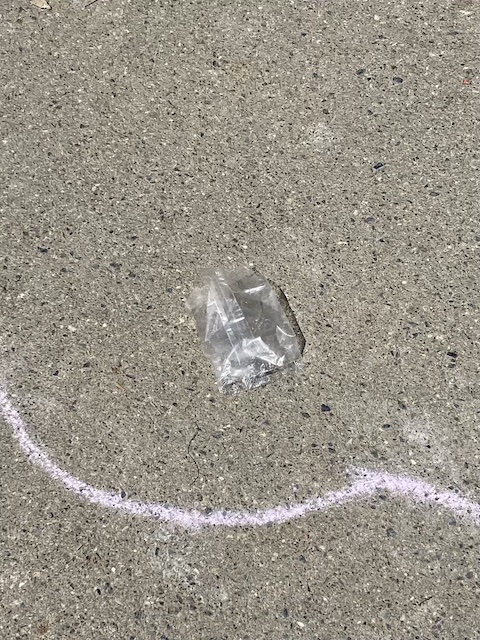 …and here's a juice pouch which might have worked for me in a pinch, I suppose.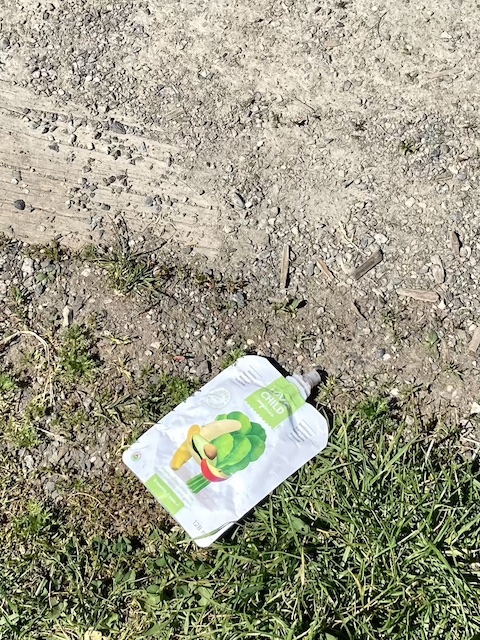 There was this t-shirt…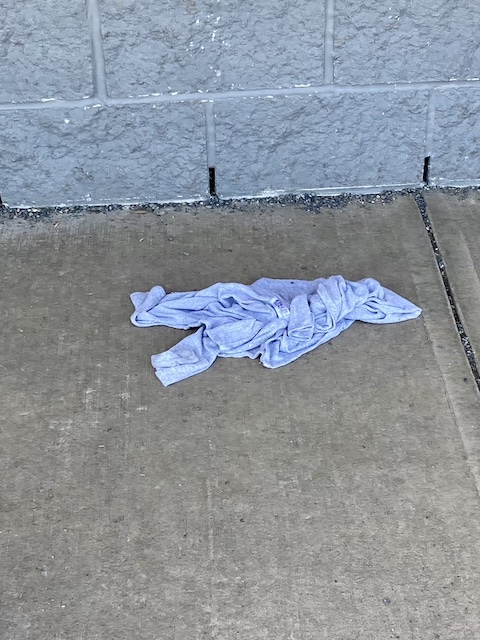 …and the makings of an entire outfit or two left near the Buddy Bench.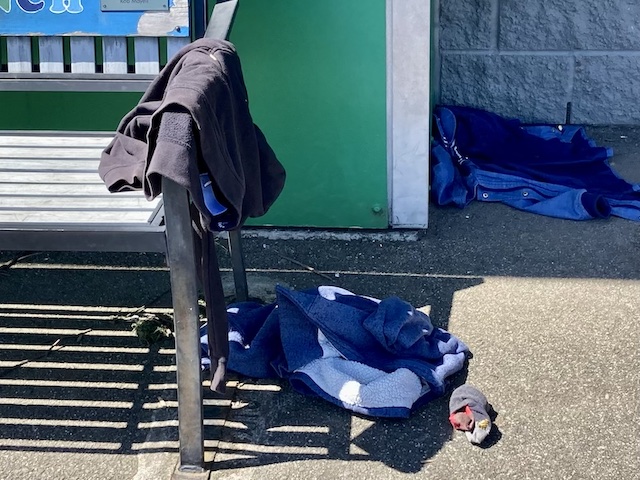 But alas, none of them was my boob enhancer. So I guess it's a mystery as to what happened. I can only imagine some child finding it and the mother yelling, "Hayden! Graydon! McFayden! Kayden! Braedyn! You put that down NOW!" or – and this comes from puppy experience – the more likely scenario: some happy dog like ours…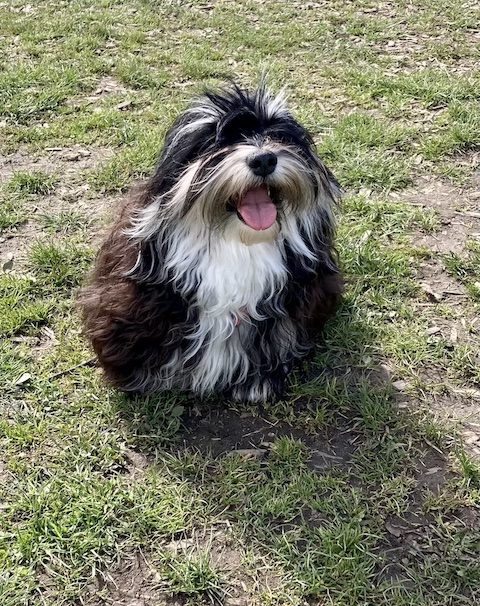 …(and there are a lot of them that play on the school field) found it and proudly brought it back to its mom or dad or kid. Whatever happened to that little bit of silicone? I guess we'll never know. But if I do learn, I'll keep you abreast.
New story tomorrow for you on Drift – Alice in Wonderland with no flying boob replacements – and don't miss Lisa laughing with me and at me this Thursday on Gracefully and Frankly. Talk to you then!