Just a thought… Let your hopes, not your hurts, shape your future. [R. Schuller]
What is time anymore? The days blend together, punctuated by meals and rituals as simple as brushing one's teeth or watching something on the PVR or TV. In these days of uncertainty, fear, sadness and anger, we cling to the things that give life some kind of order as the world continues to turn. Yes, there are things to be optimistic about. Still we wait. We shelter. We try to stay connected, stay apart.
It stunned me Tuesday when a friend said it was exactly a month since she'd left after visiting us at our California home. A month? Surely she meant a year. It was a stark reminder of just how recently life was normal. And we ask, when will we be back to taking things for granted?
Because human nature being what it is, we will. As sure as store shelves will once again be home to a sea of white paper rolls, we'll find ourselves complaining about having to go out to yet another holiday gathering, or wishing we could have one weekend where we didn't have to get dressed.
All we can do is stay in the present moment – as uncertain as it is – instead of waiting and wondering. When can we make plans again? What happens to wedding dates and long-anticipated gatherings? When will we once again hold those we love in our arms?
So many questions about the future that sometimes it's best to stay in the present. To cherish whatever it is that we have – and sometimes that's just our good health, a commodity that we have all cherished in varying degrees, but that we are coming to appreciate more than ever.
But we can also look back and appreciate the memories. Like the ones from a year ago this week when we were enjoying these glorious sights during tulip time in and around Amsterdam.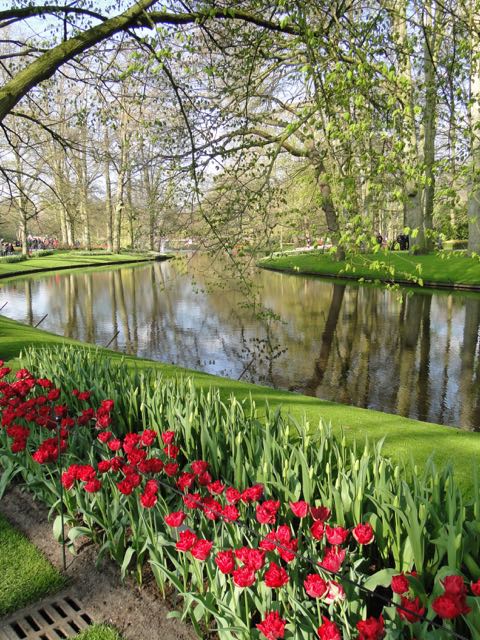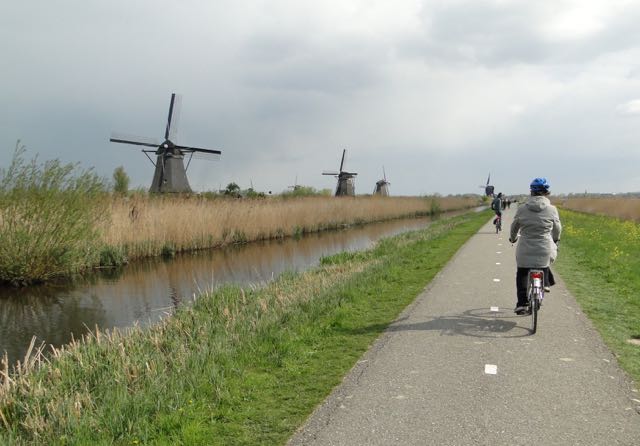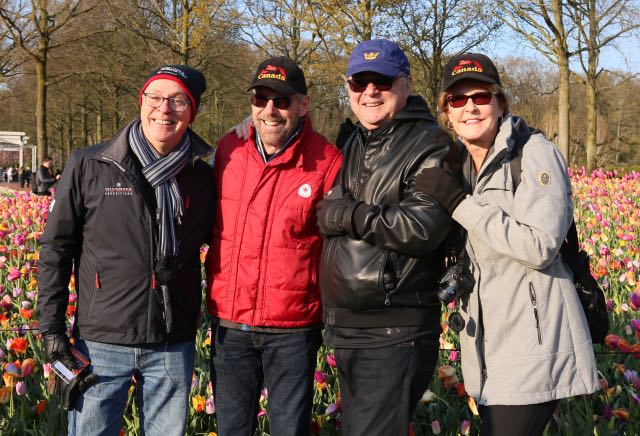 The memories we made during those precious days were so spectacular that immediately many who shared them with us wanted to do it again. After all, how often do we get a chance to have a do-over in this life; a chance as adults to come to the end of a wonderful ride and then line up to take it again? Far too rarely. And so it was that last summer, plans started to form to do another riverboat cruise through Europe. Cabins were filling, travel plans made. And then this.
In the big picture, one person's or one group's hopes to reunite, see other countries and make new memories don't really matter. Not when simply journeying to the grocery store can be a huge outing.
It's a huge dichotomy. Yes, in many ways it's easier to take things one day at a time. But if there's anything Rob and I (and Mike, for that matter) have learned through the process of mourning and continuing to reclaim joy, it's that we have to have something to look forward to. And so we go on.
If you are part of that group that is planning to go with us in October for Thanksgiving on the Rhine, you undoubtedly have questions. So I hope you've registered for this afternoon's webinar with my former radio partner and forever good friend Mike Cooper, co-host for the AMA Waterways river cruise from Switzerland to The Netherlands.
A lot of people – us included – have questions about what might be happening this fall. Although they have no crystal ball, we will be asking Gerry and Neil, who have hosted webinars in the past, a lot of questions from people who have booked to share a special week with Mike and me.
It feels strange even to be thinking about going on a trip and the last thing I want to do is consider leaving home right now, except for necessities, a dog walk or a drop-and-dash for a neighbour. But if information is power, in these times when (if you're like me) you're feeling pretty helpless, I'm thinking just jolting my thought process for a little while today will help to pull me out of whatever it is that's sitting on my chest these days.
I'll be back with you here tomorrow.