Just a thought…
I wish I could go back to the young girl I was
And tell her I would be okay, tell her I was loved
That this world is yours and this world is mine
Dream big and hold your head up high…
[Sara Rose, So Now What?]
Watching as Ontario embarks on another lockdown, I'm thinking of the majority of the folks who visit here who come from the province where Rob was born and where we spent most of our lives together. You'll be in my thoughts for the duration – as we hope that there's some relief for our beleaguered healthcare workers and the strain eases a little on the entire stretched-to-the-limit system. Wishing you strength, wishing you good health. And sanity. To that end, I have a double-shot of puppy love on the way.
First, though, to help with that sanity (for some, quite literally) I'd like to invite you to click on and enjoy a free Facebook event tonight with a young woman who's got a promising future in music, but most importantly to us tonight, a story to share.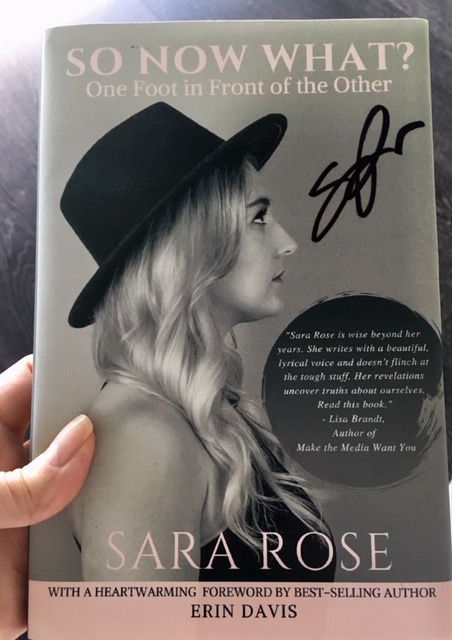 Sara Rose has written and recorded numerous songs, but has also published a book – for which I wrote the foreword – called So Now What? One Foot in Front of the Other. Tonight we're going to have a chat, not only about the book, but about her songwriting (with some of her music video clips), what led her to publish a book at just 24 years old, and the struggles she herself has had within the also-beleaguered mental health system in Ontario. She talks about hope and depression, about grief and loss, but also about the vulnerability (of which I'm a huge fan, as you know) that brought her to this place. Here's a link to a short piece about the book and Sara's story if you'd like to get acquainted before this evening.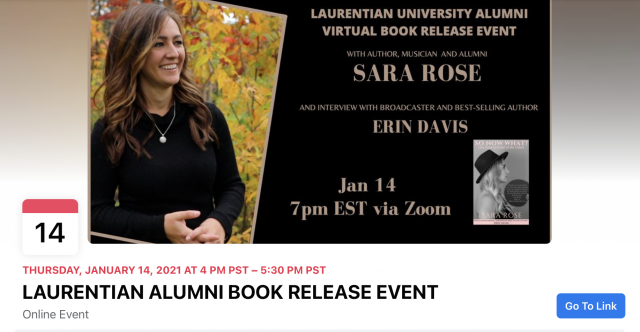 Please join us tonight just a few minutes before 7 EST (put it in your phone or computer calendar now before – if you're like me – your day gets away from you) and come to this Zoom link (if needed, the meeting ID is 938 7729 0289). **Please note: this information has changed and has been updated as of 12:45 pm EST**
We'll talk to you then. You're welcome to take part by asking questions and please invite anyone you think might enjoy or learn from our talk tonight. Just send this journal along to them, and I hope you'll find Sara an inspiring, uplifting and delightful woman: the one I've come to know.
And did I mention it's LIVE? Eeeeeep! I don't know if we'll be getting a cameo from Miss Rosie as we did in last Thursday's video journal, but she is likely to be more camera-ready than I after her visit to the groomer.
Just five months old, Rosie has been growing a full and fluffy puppy coat on her way to adulthood. She started yesterday like this, looking like I felt, after a seven-hour power outage overnight. Fortunately (for her mommy anyway) the power was back at 7 am and the coffee maker went off right on time! And here's the before picture.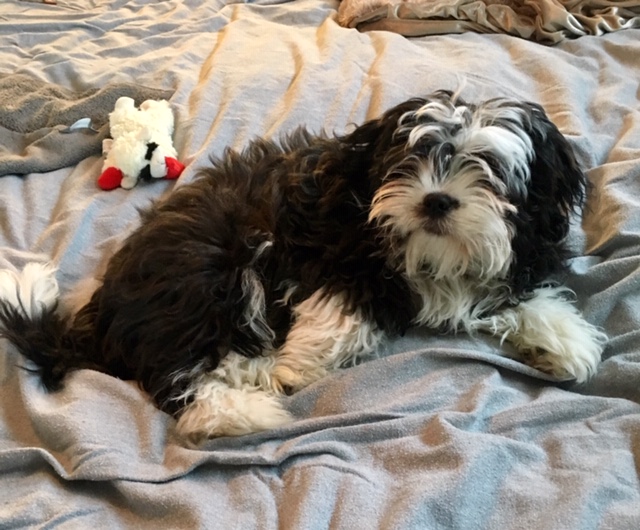 And what a delight to see her eyes after a few hours of clipping, cutting and bathing. I didn't think I could love her more, but here we are.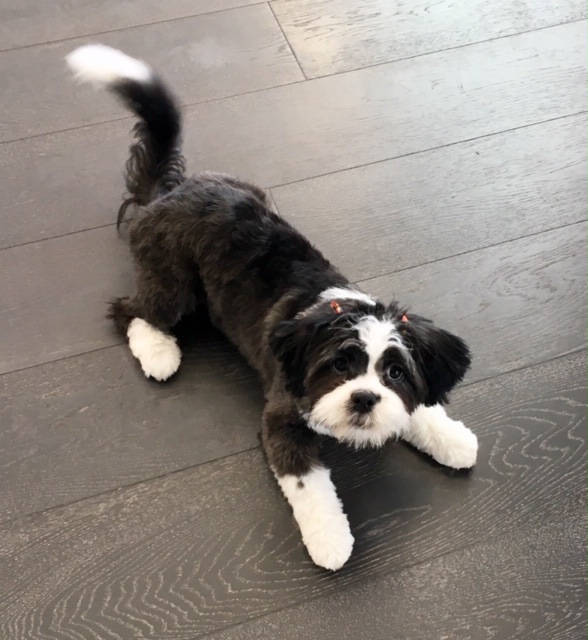 Have a gentle weekend and I hope to see you tonight. Sara Rose is a lovely young woman with a story that you'll want to hear, and a voice that's worth sharing in so very many ways.