Just a thought… The things you do for yourself are gone when you are gone, but the things you do for others remain as your legacy. [Kalu Ndukwe Kalu]
You can watch a video version of this journal on my Facebook page, or here on YouTube.
I didn't know what to talk about with you here today. I mean, this week has really taken me down in ways that I didn't expect. Unfortunately, a lot of it had to do with the truly nasty comments people were making in response to a Facebook post I put up on Tuesday that said: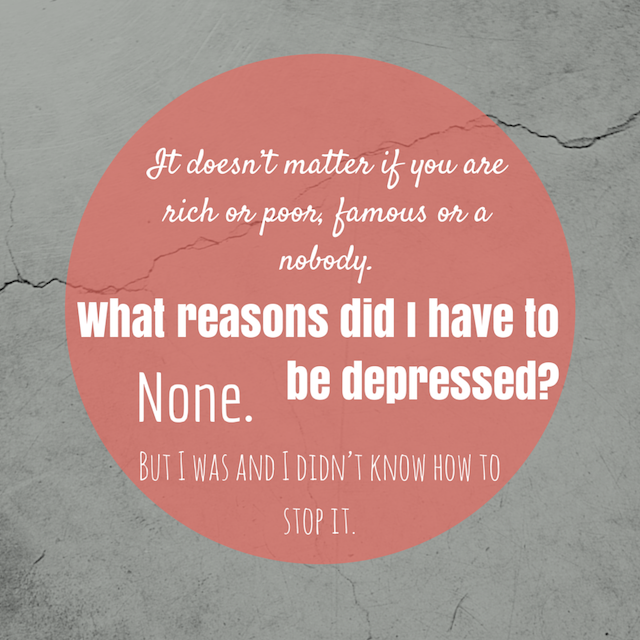 Now, I'm not going to get into the whole Meghan and Harry interview with Oprah; you've either seen it and formed your own opinion – which I'm sure not going to bother trying to change – or you haven't seen it, which tells me you don't care.
I will say this: when the 99-year-old Duke of Edinburgh finally leaves this world, which could be in a week or ten years – who knows – Meghan Markle will be blamed by the press and a lot of the people who read or believe it. That's where we are today and it depresses the hell out of me. But enough about that. Not my chickens, not my farm.
I want to talk about some older folks – just plain folks like us – who have come into my heart in the last several months. Since Rob and I started delivering hot and frozen meals, through a local community centre, to seniors who didn't want to or couldn't go out during Covid, I've begun to make connections that even I didn't know were there. And until last month, I didn't realize how strong they had become.
It started with Anne, one part of a couple, Anne and John, to whom I'd deliver a big paper bag each week, opening a tiny gate and walking the few steps to their row house. Every Thursday we'd exchange a few words. Anne was unfailingly grateful and would tell me every week, her eyes so expressive as she told me what these deliveries meant to her. I could only put my hand to my heart and say it was our pleasure.
Sometimes when we'd call ahead to let them know just exactly when we were coming, Rob would talk to Anne and John's son who would be visiting – from where, we never learned. When I met him, I did tease the son that with his shiny bald pate, he surely shared his father's hair stylist and he laughed. How alike they looked! (My own dad, who's had very little hair since his late teens, would have laughed too.)
And then, a few weeks ago, we got an email with our delivery list and Anne's name wasn't on it. Feeling worried, Rob wrote to our community centre contact and asked if she was okay. They told us that Anne had been moved into a care facility.
When we made that solo delivery to John the next day, their son told us that Anne was in great hands. John, his eyes watery, said that she was doing really well. He gratefully accepted the food package, plus the card that we'd written in and sealed to tell him our hearts were with him and to give his dear Anne our love when next he saw her, which I realize now with Covid, was probably not at all.
Those same hearts, Rob's and mine, sank only two weeks later, when John's name wasn't on our delivery list. This time, the news was what we'd dreaded: sweet John, with his walker and his soft British accent, had died. A broken heart perhaps? We can only guess. But now this couple with whom we'd really only had the briefest of exchanges, but had formed what we felt was a connection, was gone.
We reminded ourselves that in plain demographics, it can only be logical and natural, really, that some of the people to whom we deliver won't be at their door, the longer we continue to do this.
It is logical, but that doesn't make it easier. One woman with gorgeous blue-green eyes shared with me last week that her cancer had returned, and then, as I took in that news, asked for my hairdresser's name. She did make the appointment and I'll find out later today how she liked my gal.
Another recipient now has a caregiver answer the door, as she recently suffered a broken shoulder. When I was let in to put the package on her kitchen counter, I asked the dear tiny lady how she was feeling and she asked, "Who are you?" So perhaps there's a connection that was only ever one-sided, but I'm okay with that.
I never expect more than a "hello" and even though I've been given a bottle of wine and some chocolates at Christmas from a few of the folks to whom we deliver, the real gifts have been knowing that we're doing even the smallest thing to remind these people – seniors and valued contributors to and members of our society – that they matter, that they're cared for. That we remember they're there and we notice when they're not. And so, each time we get our delivery list emailed to us, we check to see whose name is missing and wonder if they're okay.
They may never know what they mean to us, these 14 or so seniors that Rob and I encounter every Thursday, but I can assure you, it's more than we mean to them. And that's an imbalance I am more than happy to encourage.
Have a gentle weekend, my friend, remember that your clocks go ahead this Saturday night and we'll be back with you here on Monday. You pick the time!