Just a thought… Challenges are what make life interesting and overcoming them is what makes life meaningful. [Joshua J. Marine]
*Before I get to today's journal, I have a serious note here for you about this website. There have been repeated attempts to hack erindavis.com by what we assume are bots. The end game? Maybe ransom. My friend Lisa was a victim last month and it cost her a lot of money to rebuild her website. SO FAR they haven't succeeded on ours and Rob is working on this in partnership with Graymatter, our web designer, to thwart whoever's doing this.
But, if you come here and there's nothing on Monday or it appears very different, please do join me at www.facebook.com/erindavispage or on Instagram @erindawndavis. I'll keep you abreast as best I can, but know that we'll still be posting and if worse comes to worst – after 18 years of safety here – I'll bring erindavis.ca off the bench and move there. Wish us luck. We've already had my VISA card hijacked this week…so it's been a few days here!
Now to today's journal. You can watch a video version on my Facebook page, or here on YouTube.
Hey – notice anything new over on the video journal? Check it out: we moved to a new set! Okay, not exactly, although over the years, Rob and I have been serial relocators. No, what happened here was a bit of a necessity – see, we have an apartment downstairs in this house, and we've got guests coming to stay in it starting in April. Yes, we told them about a six-year-old and a toddler here occasionally, and it's gonna get loud up here in all of the best ways, but they're coming anyway!
So we've set up a new space to record these. I also have two speeches to deliver – keynote addresses that are happening soon – maybe a Facebook live event for a company I've partnered with in the past, and just yesterday I was a podcast guest for the Vicar's Crossing podcast: two priests from the London, Ontario area, believe it or not. So yes, this room is going to get busy.
I love this. Setting up my iPad and MacBook, getting the lighting so I don't look like I'm in a horror show and all of the steps that you take to do something in your own house. It's still really a bit of a miracle to me. And then I edit the video, post it on Facebook and Instagram, and Rob puts up my written journal.
I wonder how we used to do these five days a week but, of course, then it was just written, and then I tried an audio journal. Hard to believe that this Saturday will mark 18 years since I first wrote a journal at erindavis.com. And here we are. I won't stop trying new things, just to see what you're interested in – what isn't too far above my skill set – and what provides more pleasure than headaches. So far, so good…at least on my end. Hopefully the same for you.
As I was writing and rewriting my keynote yesterday, I came across a wonderful quote that really sums up where all of us are today. After a year of losses – the loss of hope, the loss of plans, of security, for some, jobs and homes even – we all look forward to a day (variants permitting) where life can begin to look normal again. And on that day as we start to heal, no matter what it is you've suffered – from death and loss as we have in our lives, or from those other hardships and disappointments – this quote resonates so loudly.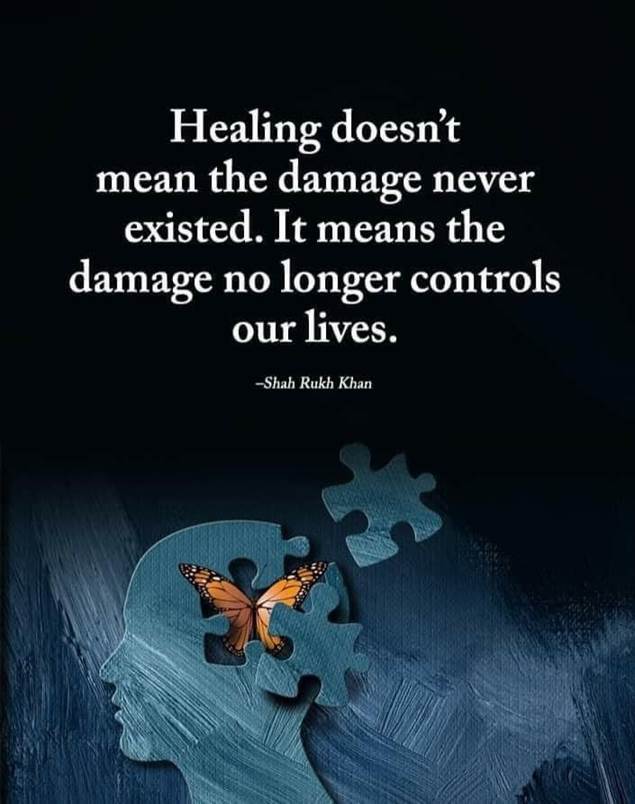 And on that note, back to tweaking the room and setting up for the next Zoom. You take care and have a great weekend as we get set to welcome spring on Saturday at 5:37 am EDT. I'll be back with you here on Monday.