Just a thought… Dogs come into our lives to teach us about love and loyalty. They depart to teach us about loss. A new dog never replaces an old dog; it merely expands the heart. If you have loved many dogs your heart is very big. [Erica Jong]
Hello! I should wait until Monday to tell you this news, but I'm going to do it today because I can think of few things other than the US election Tuesday and we can probably all use a diversion and a whole lot of cuteness.
If everything goes according to plan, this Sunday I'm getting on a little plane like this one (the same airline I took back in June to visit family on the mainland) and coming home the same day with a new family member.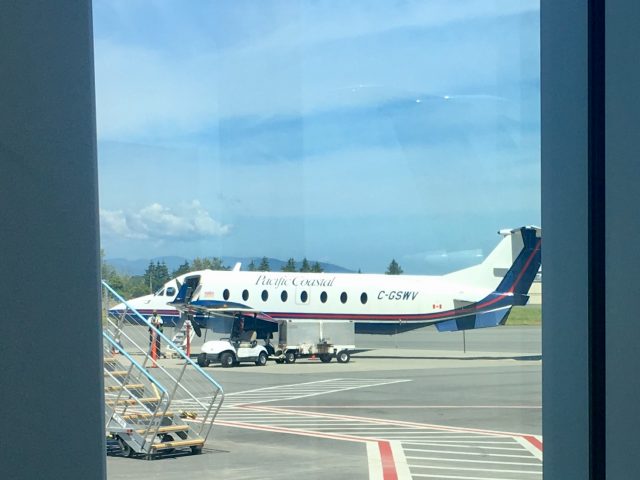 My sister Leslie is one of two I have in Kelowna; my dad is also there. I enlisted Les's help in finding us the right puppy, as I had struck out here on Vancouver Island. Basically my criteria were few but specific and Les found one that ticked all of the boxes. Leslie met our fur baby yesterday and we are going to pick her up the day after her vet appointment on Saturday. I cannot wait.
It's been a long, long time since we've had a puppy in the house. Our last one was Molly, to whom we said good-bye on what will be two months to the day, Sunday. This time we're going to do obedience classes with her (COVID permitting) and make sure our little girl knows her manners. Pepper and Molly were wonderful dogs, to be sure, but they didn't exactly do as they were told (like, ever) and that was 100% our fault.
So here she is (name to be decided later):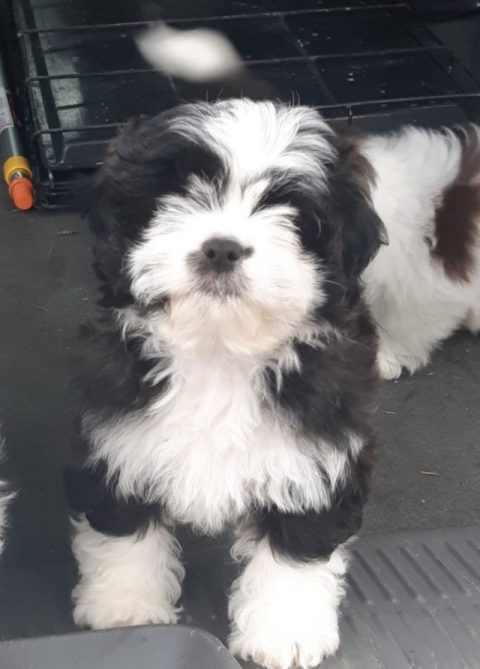 She reminds us a bit of a miniature version of the Obamas' dog Bo, but she's sure not a Portuguese Water Dog; this one is a Shih Tzu/Pomeranian mix – a Shih Pom or Shiranian. They're said to be clever, great with kids, get very attached to their people and are not yappy. (Aside from that last trait, I'm about the same, wouldn't you say?) She'll grow to about 7 lbs or half of Molly's weight and I think we'll be building a set of steps for her to get up to the bed.
And a happy side note: I will be getting a visit in with Dad on Sunday as well. Bonus!
In the meantime, I want to wish you a Happy Hallowe'en – one that comes with plenty of social distancing, a full (blue) moon and even an extra hour's sleep at the end of it. Yes, it's your friendly reminder that the clocks go back at 2 am on Sunday.
Huh. That will be the same day we step even further into this new life and with so much gratitude. I'll take an extra hour of joy this year, thank you very much.