Just a thought… I have just three things to teach: Simplicity, Patience, Compassion. These three are your greatest treasures. [Lao Tzu]
You can watch a video version of this journal on my Facebook page, or here on YouTube.
Welcome in and sorry to have missed my usual Monday journal here. I appreciate your patience; to say that it's been busy around here would be an understatement – and, of course, a lot of that is my own doing.
Last week I shared with you the news that we're surrogate parents to a one-year-old Havanese named Dot Calm. We've gotten pretty good at calling her by her proper name; when it's an urgent situation – like when she mistakes a mat for a pee pad – we call her Rosie, after the puppy who had a lot of, shall we say, emergencies…although sometimes we go back even further and call her Molly.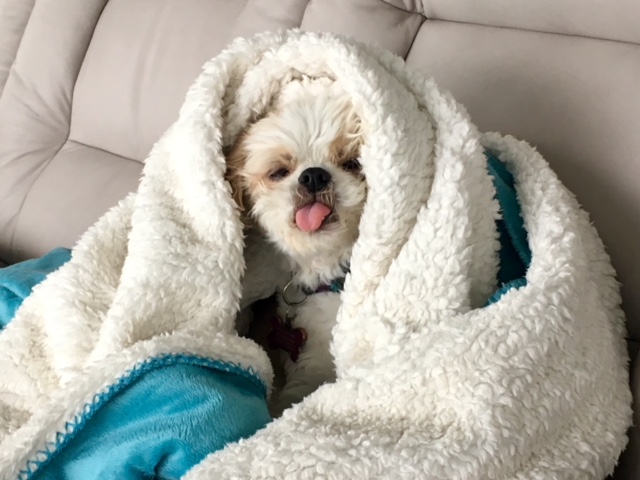 Truthfully, though, she more resembles Pepper, the black and white boy here, and if she turns out to be as sweet as he was, we'll be lucky indeed.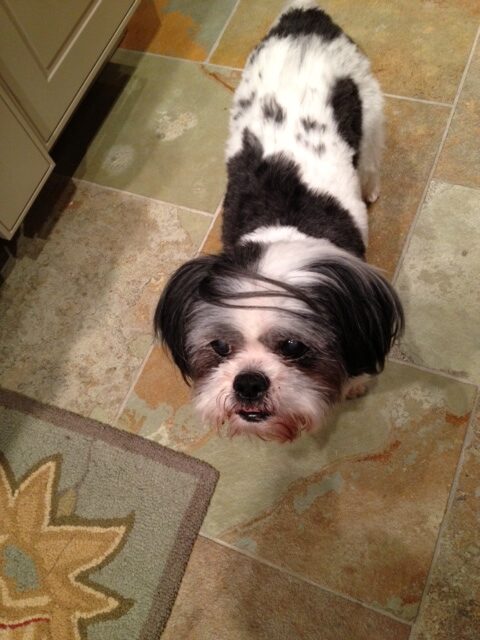 Looks as if Dottie won't be needed for making puppies for four months or so, so that's a relief. We will find it hard to be without her while she's back at the ranch, so to speak, but maybe we'll make a point of going out more. She cries when I leave, but when we both go out, Dotty is put into her crate with no fuss at all.
But what to do at night? Last week I so proudly told you that she was out-sleeping us. I shouldn't have said anything. Soon, she and I were getting up – and staying up – at 5:30 or 6:30 am. But we soon remedied that: pee pads in the house meant she could do her thing and then she and I could then climb into my nice warm bed together. I checked with her breeder and Bev gave us the okay to do that, so long as Dottie still likes her crate for when we're out.
I'll be honest: a lot of my stress is self-imposed, as I don't want her to upset Rob or cause any friction between us, as Rosie did. But this is a different experience and Rob has said that he wants to make this work, because I want to make it work.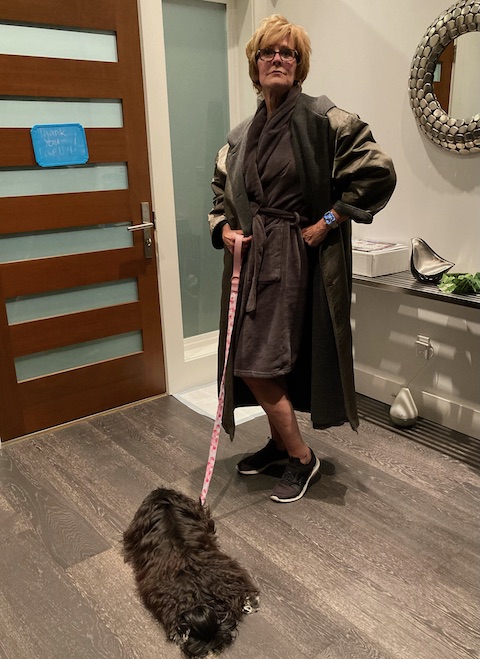 Now, I'm the one who gets up with her, and walks her before bed in this glamorous ensemble of bathrobe, runners and long coat…and laughingly remembers the days when I moved here and wouldn't even walk Molly without making sure I had full makeup on! I mean, seriously, Davis. Time to get real.
And we have. And at this point, I want to thank Rob for his open heart, for his love and patience (oh, and with the dog, too!) and everything he brings to our lives.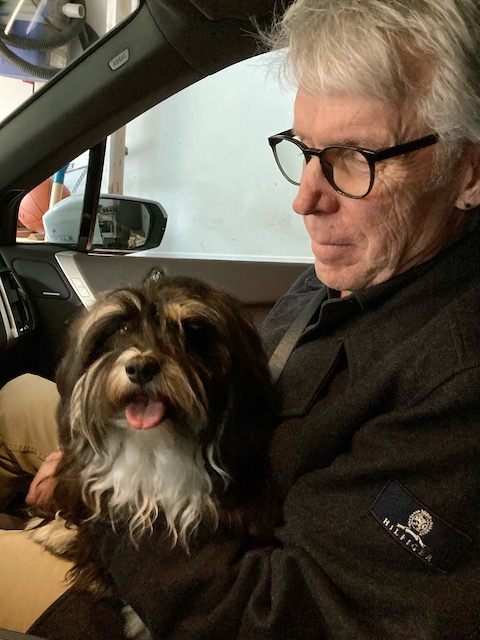 It's his birthday today and I hope he'll enjoy a few surprises and a dinner with his grandkids. One day they'll forgive him for making them Leafs fans, but for now, gathering to watch hockey and, of course, Blue Jays is just the icing on his birthday cake. Which reminds me…I still have to pick up a cake. I told you I had a lot to do!
Oh, and if you haven't heard the latest Drift with Erin sleep story, I heard from Kim who said she's listened four times to Beauty and the Beast and still hasn't gotten to the end. So, yay!
And don't miss this Thursday's Gracefully & Frankly podcast with Lisa Brandt and me. In episode 14, we're sharing the good, bad and downright gross of online dating, a story that will give you chills, and how I inadvertently drove right into the future this past weekend. It's pretty amazing.
You take care, have a Happy Passover tomorrow night and a peaceful and joyful Easter. I'll be back with you next week. Promise!