Just a thought… We didn't realize we were making memories. We just knew we were having fun. [Author Unknown]
Wait, what? A Tuesday journal? Well, there's method to my madness: there's a travel deadline coming very shortly and if I don't get this message out – and ask you to share it with anyone interested – a lot of people could miss the boat. In this case, literally.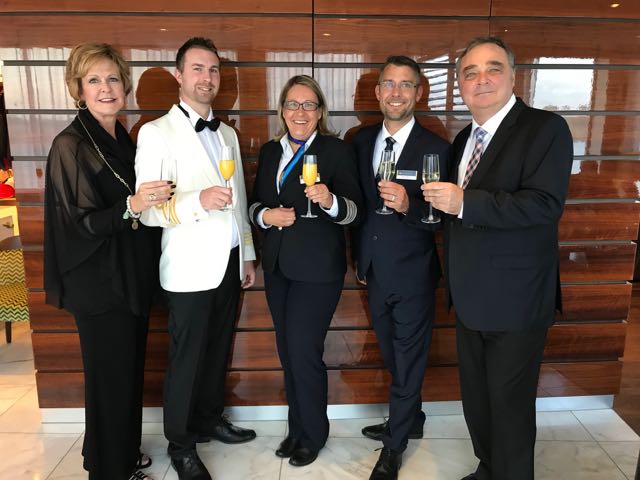 As I've told you here for a few months, the SS Erin & Mike (that's referring to my former and favourite co-host Mike Cooper, of course) is getting ready to set sail again – this time in October of 2020 – for a spectacular and memorable Thanksgiving AmaWaterways riverboat cruise on the Rhine. What's the SS stand for? How about "Simply Spectacular"? LOL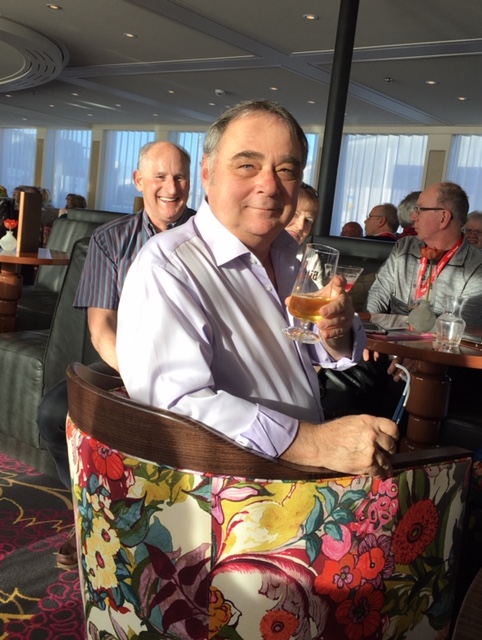 Okay, you're saying, "If it's not 'til next October, what's the rush? I don't know what I'm doing next January, never mind next fall!" Well, in the cruising world, people book years in advance. And here it is: we have less than two weeks left for people to sign up and get in on the big bonuses that AmaWaterways and, more locally, New Wave Travel in downtown Toronto are offering. If you're even the least bit curious (or optimistic about that 6/49 ticket), you really need to read what they're offering.
First, well, it's Mike and me and a whole bunch of really fun people who have already partied with us. Last April on our riverboat trip from Amsterdam to Belgium and back, we had a complete blast with the folks who signed up to join our group. So much so that we were inspired to try to make this an "our group only" charter on the glorious AmaStella.
AmaWaterways is ranked Best for Active Traveller by Cruise Critic – a site Rob and I have used as cruisers for years – and the AmaStella is consistently ranked at or near the top for luxury, service, accommodations and all of the criteria that matter on the water. And YES, we're with you the whole time. None of this "take a trip with (host name here)" and then you never see the whites of their eyes until one night when there's a concert in the ballroom. That's BS and definitely not how we operate! You pay to come on a riverboat cruise with us? You'll get all you want of us – and then some. LOL
So what's the deal with the timing? The aim of this very special trip, thanks to Gerry and his team at New Wave Travel, is to have an entire riverboat to ourselves – just us Crazy Canucks – and so far 60% of the cabins are booked. That is a fantastic number at this point, but in order to get more confirmed, there's a November 30 deadline to receive the added perk of a $200 Cdn. onboard credit.
Now, don't forget that all tipping, cocktails before dinner, and wine and beer with dinner are included. Best of all, so are the myriad excursions that will be offered as we make our way from Basel to Amsterdam – cycling, walking, buses, whatever – and that adds up to huge savings in comparison to a cruise where your bill for outings at the end of the trip can almost match the price of the trip itself!
We'll be travelling during Canadian Thanksgiving, which will be celebrated, but we've got lots of other reasons to be grateful, too: an intimate and exciting week of outings, parties and Coop's Classics dances that promise to be a highlight of your year, if not your life. We're going to make sure of it. We've got a renewal of vows already planned, plus lots of fun and mingling all together at dinner and in the main lounge and bar with nightly entertainment that's just spectacular. And for the record, I could be bribed NOT to sit at the piano again!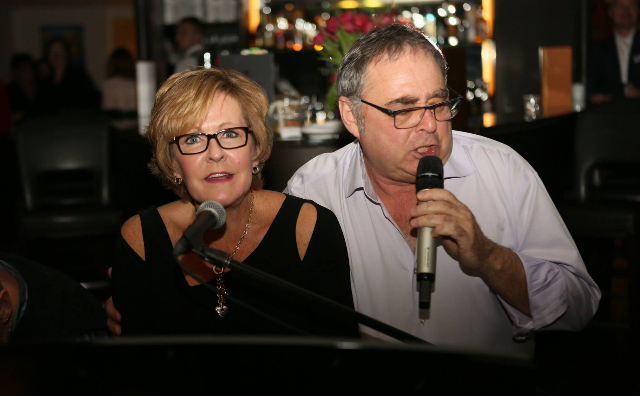 Here's a link to a layout of the boat, if you're interested. While you're there, take a look at the cabins: there are some openings just announced in the lower-priced categories, as some of our return guests who had such a great time with us have upgraded to a higher category. Check out the previously-sold out Category D Piano Deck & Category CA Cello Deck.
SO…that's the deal. You have just under 2 weeks to make a decision and get a $200 onboard credit. And if you're considering making it a longer stay, as we are, there's a 4-night AMA pre-cruise land package available from October 8-12 that explores the glory of Switzerland before we embark from Basel.
It doesn't cost a thing to ask questions and you've got the friendliest, no-pressure team anywhere to help you out. Contact Debbie Gray at deb@newwavetravel.net or 416-928-3113 ext. 340 (who has flights available for you to book now, since we're just 11 months out) or email our friend Gerry Koolhof: gerry@newwavetravel.net. They're terrific people and, as I've said here before, Rob and I booked travel through Gerry for about a decade before we partnered up for these river cruise adventures.
If you'd been at the pre-cruise reception a few weeks back in Yorkville, you'd have heard the same refrain from Mali B. and anyone else who'd travelled with us: it was fun, memorable and a great way to make friends for life. Many of the people who are joining us are newly single like Mike and wanting to have something to look forward to: safe, friendly fun with people just like them who are seeking the same experiences. Mike calls it a SKI trip: Spend your Kids' Inheritance!
Mike Cooper and I can't wait to host you once again for this European riverboat adventure in October 2020. As I say, you've absolutely nothing to lose (and no strings attached – promise!) if you inquire.
Just one more thing – our amazing host on the cruise, Ama's Nick Hartog agreed that if Gerry, Mike and I were doing this one, he'd be sure to host again, which is FANTASTIC. To a person, everyone on the AmaStella was amazing, but Nick just rose above them all and guarantees a good time.
Here's a link to a video he shot for a recent reception we had for prospective and return travellers with Mike and me. Enjoy this and please don't put it off. We want that boat FILLED with all of our people so we can party like we all used to. Let's do it!