Just a thought… Don't waste your energy trying to change opinions. Do your thing and don't care if they like it. [Tina Fey]
First of all, thank you. Thanks for checking out Tuesday's travel journal with added perks for folks who are considering October 2020's "Thanksgiving on the Rhine" riverboat cruise with Mike Cooper, yours truly and AmaWaterways. Very exciting, indeed.
It's always good to have something to look forward to, as so many of your responses to Monday's journal reminded me. Today it's Lisa Brandt's arrival; she and her husband landed in San Francisco Tuesday, did Alcatraz yesterday and arrive here to much comfier accommodations later on this afternoon.
Lisa's not just here for a visit, though; she's going to be a mail carrier for me when she heads back to the Great White North. So here's what I need you to do, and quickly: if you're thinking of picking up or ordering a copy of Mourning Has Broken: Love, Loss and Reclaiming Joy for someone in your life this Christmas – especially those people who'd rather skip straight to January for reasons of grief or loss – I can make it a special gift for you.
Email me your mailing address and I'll send signed HarperCollins labels (they're called book plates) for Lisa to send your way. Don't worry about the $1 postage – I'll cover that. But you have to do it before the weekend is over, or else my little carrier pigeon will have flown, as she and her husband head off to explore more of California.
In case you've forgotten my email, it's erin@erindavis.com. Put "book signing" in the subject line, tell me whom it is for and why (if that applies) and again, you have to do this before Lisa leaves. Please do it by Sunday. As for the book, many independent sellers are carrying it, Chapters Indigo definitely has it in store and you can order it online: Amazon.ca in Canada and Amazon.com for American friends. It's the next best thing to a book signing, and I'm happy to do it.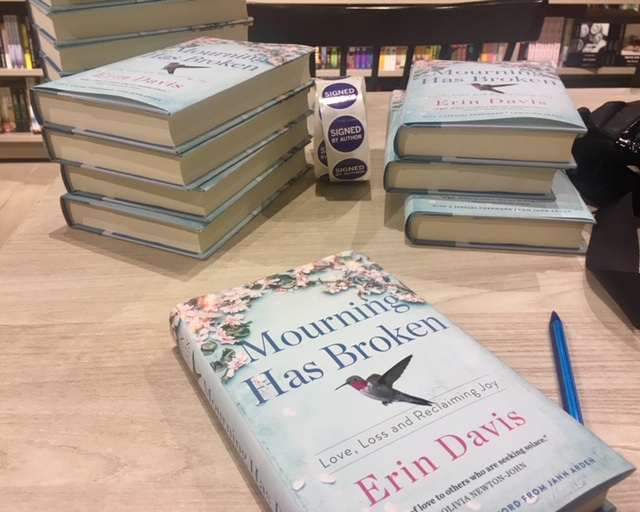 We have an exciting weekend ahead as we head out to see one of the best parody artists ever; a fine entertainer no matter what genre of music you like, whose specialty is "Fake News with a twist."
Randy Rainbow, whose new album Gurl, it's Christmas debuted at #1 on the Billboard charts and who was nominated for an Emmy this year based on his YouTube channel performances, (of which I'm a huge fan) does an amazing job of reworking songs – many of them pop or Broadway hits – to fit current events.
Just a few of his song titles: "Putin and the Ritz," "All About His Base," "Border Lies" and "Before He Tweets." Customized show tunes include "His Favorite Things," "unPopular," "There is Nothing Like a Wall," "Cruella deVos" and truly one of his best, from Mary Poppins, "Braggadocios."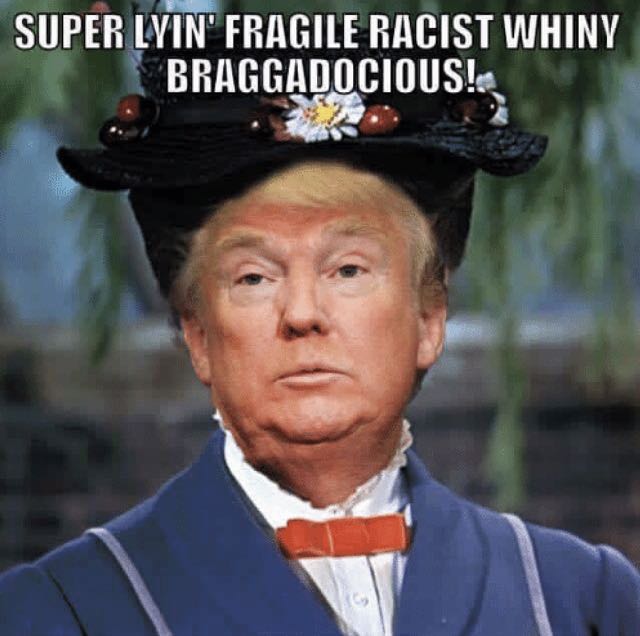 By cleverly editing televised interviews, he skewers public figures – mostly Trump – mercilessly, brilliantly and perfectly. In case you haven't heard of this one-man music machine, I'm going to link to just one example of the kind of performance we're going to see this weekend here in Palm Springs.
Last year, Rob and I arrived just in time to miss seeing him perform. This year, we vowed not to make the same mistake; we snatched up four tickets as fast as we could and Lisa and Derek timed their western trip around this show. Yes, he's that good, and we can't wait!
I've no idea what all to expect (having stayed away from spoilers as much as possible) but Randy Rainbow – yes, that is his honest-to-goodness REAL name – has taken his show across America and into Canada and I've no doubt he's going to be FANTASTIC!
Have a terrific weekend, enjoy this video from last year and I'll be back with you Monday. Ta-ta, dahling! And now, from one of my favourite things (brilliant and acerbic musical comedy), to Randy Rainbow's song about Trump's favourite things. Enjoy.