Just a thought… Walk as if you are kissing the earth with your feet. [Thich Nhat Hanh]
We're home. It's fitting that it's the first full day of spring, too: a new beginning in the midst of so much darkness.
Yesterday was a long day but an easy one; somehow the dread that had been building up over the eight days of awaiting a flight managed to far overshadow what actually transpired.
We left the house at 2 pm, Rob, Molly and I, driven in a cab to the airport by a lovely man named Alejandro. With no lineup at check in or in the TSA pre-checked line, we sailed through security to the outside waiting area of beautiful little Palm Springs International. It was eerily quiet.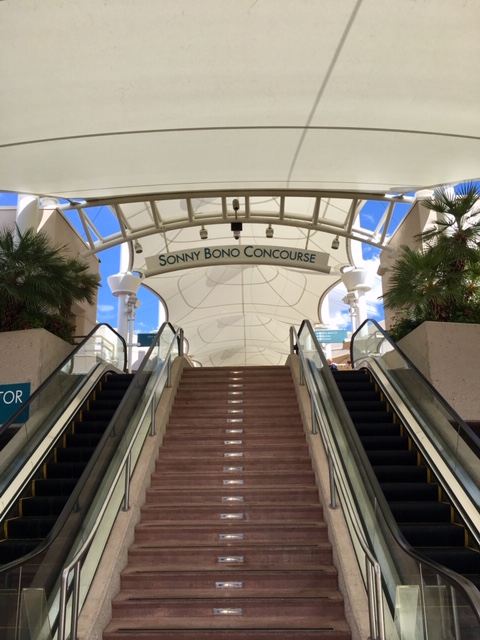 For three hours, interrupted only by PA announcements and the sound of planes leaving and landing, we enjoyed light breezes and, contrary to the forecast we'd heard, some filtered sunshine.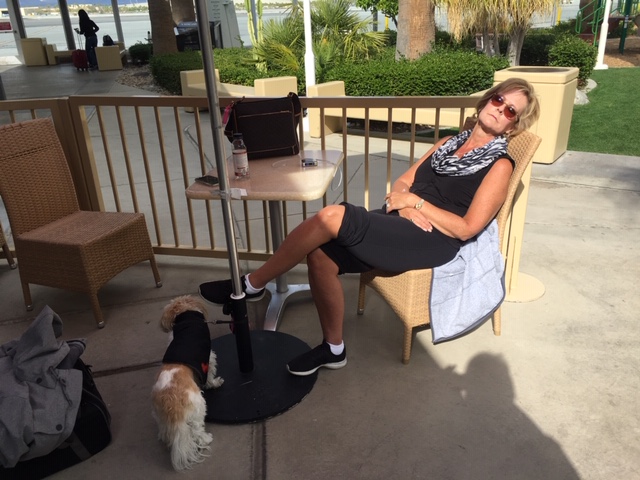 There's a pet spot for our little fur babies, and a lovely open-air waiting area where we didn't have to crowd in with fellow travelers to await our flight. And best of all, we could see this glorious sight: our plane coming in.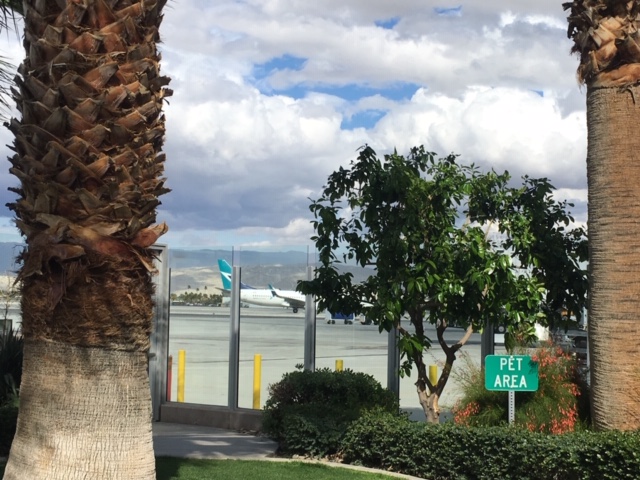 The 2-hour-40-minute flight to Calgary was uneventful – surprisingly so. We weren't screened for any illness in Palm Springs (at the gate or elsewhere) which came as a surprise. We were greeted on our plane by a flight attendant dispensing hand wipes and everyone proceeded to turn ours into the cleanest flight anywhere. We were handed a COVID-19 information sheet upon landing in Canada
Our fellow passengers seemed remarkably chill: only a few face masks, presumably being worn either by those who are ill or particularly vulnerable. Garbage was collected from passengers more frequently than usual, we were told, and that was really the only ever-so-slight difference (that we saw).
We landed in Calgary just as Molly had gotten to the end of her rope. She was grumbly for most of the trip, not enjoying being confined in her carrier one little bit.
A brief respite came as we were allowed to walk her on her leash from customs to our next gate, then back she went into her carrier. It was only her third time flying and we can only hope she's around for another one, perhaps in November?
We landed in Calgary to a ping on my phone and a message from my BC friend Nancy (that angel I spoke of here last week) and the words, "OMG you got out just in time!" and this headline: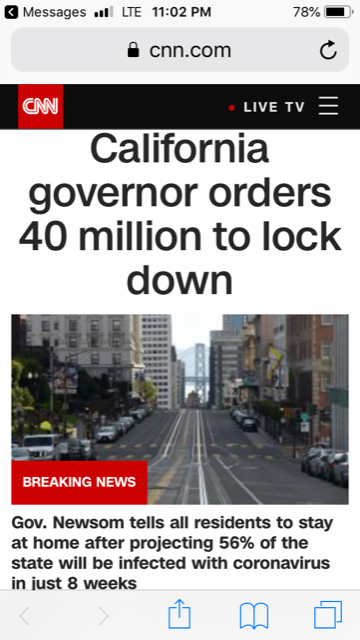 The governor of California has taken the huge step of locking down the state: telling people to stay home, and only essential services like gas stations, grocery and convenience stores, pharmacies, food banks and delivery restaurants will remain open.
California, with its 40 million residents – a state more populous than all of Canada, is the first in the U.S. to do so (as of this writing).
Look, our "worst case scenario" was a lot easier than many people's: if we hadn't been able to leave, we have a place to stay there and wouldn't have been terribly inconvenienced. After all, I'd been self-isolating for 10 days anyway.
But here's the thing: medical insurance could be yanked away from Canadians abroad who were told to go home and didn't (or so we hear). Please look this up if you want more details; different companies are handling this in various ways.
One fellow Rob was playing hockey with says that some travel insurance coverage doesn't extend to pandemics! Who reads all of that small print????
Anyway, we're home. It only felt for a moment like we'd caught the last helicopter out of Vietnam and then I put things into perspective (which I find myself doing at a lot these days, as do we all).
We landed at around midnight, climbed into a cab with a very nice driver who was surprisingly civil to us after having waited for hours for a fare, only to find we were just a $12 ride from home. We gave him a nice tip. He told us that this was his last shift; he's quitting. (I don't think it was us!)
My heart goes out to him. Hard times are getting even harder.
I offered my condolences to the friendly and lovely WestJet men and women who helped us find our way around the Calgary airport last night. I could see long faces on the few Air Canada people working late into the night; the layoffs are coming fast and furious.
Our thoughts are with everyone being affected by the COVID-19 pandemic. Is there anyone who will not be touched by this tragedy?
We're grateful to be home and we'll take everything as it comes, as everyone just has to.
But a funny thing happened at Calgary Airport and I'll tell you about it tomorrow. Yes, let's do weekend journals, too. Thank you for your warm thoughts and I send you mine. Please stay well, safe and sane. We need each other.