Just a thought… I don't know if God is a sports fan or not but I know one thing: he loves a good comeback. [Lane Kiffin]
You can watch a video version of this journal on my Facebook page, or here on YouTube.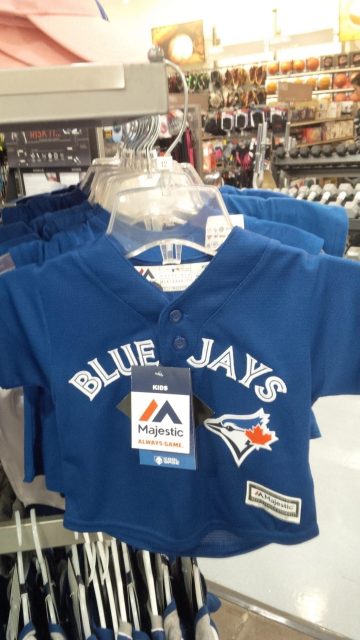 There's a story line in the NBC series This is Us in which the family is tied together by memories of dad Jack's love for the NFL Steelers. That didn't resonate with me: my dad would watch the occasional CFL game and a hockey matchup on Saturday night ('cause it was on) but I don't think I ever knew what team he cheered for.
A lot changed when I grew up and was on the radio on CKLW in Windsor/Detroit when the Tigers went on their tear to win the World Series in 1984. The next year, I was in Toronto and, of course, the late 80s and early 90s were THE time to be a Jays fan, and oh, I had a front seat on that bandwagon. I even got to sing anthems at the games and so did Lauren.
Of course, Rob was a huge Jays fan, too, but he had another, more harmful addiction. He could remember when the Maple Leafs last won a Stanley Cup; I couldn't and didn't care.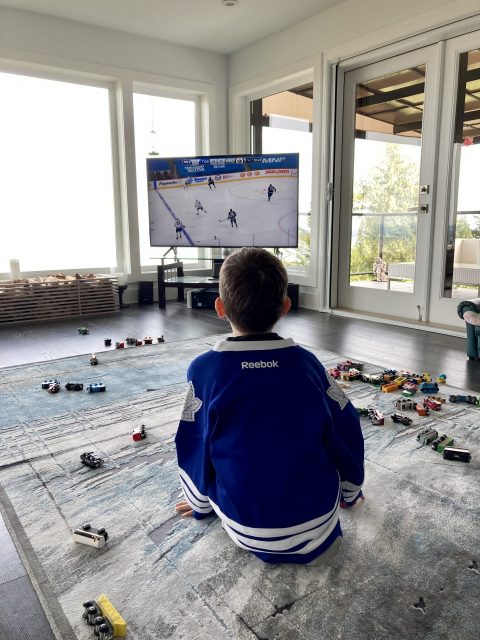 When Rob and I became became parents, Lauren was raised on the Jays and the Leafs. And as grandparents, well, we've really ramped up fandom. Colin has his own little Jays jersey (although it's Donaldson, darn it) and a safer no-name Leafs jersey. He and Grandude watch the games on those lucky days when our schedule with him coincides with the Leafs'. They even have a little dance when the "Torontos" (as Colin calls them) score: they run around the family room and kitchen, shout "change direction!" and run some more. Quiet as the boys try to be, our tenants downstairs undoubtedly know the score without checking their devices.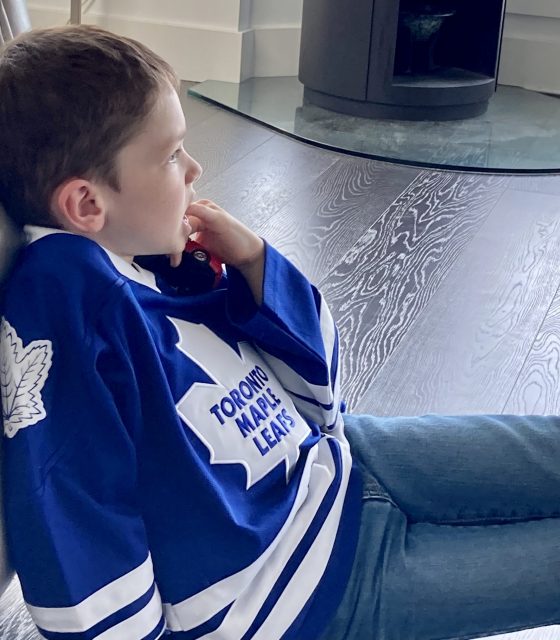 But here's where the worry comes in: Colin hasn't yet watched a game with Grandude in which the Leafs have lost. And yes, we know that's coming, but we've had to tell him that the act of putting on his jersey, and Grandude his Leafs PJ bottoms and Jersey, doesn't guarantee a win. We only wish it did.
Any fan indulges in magical thinking; it's what keeps us coming back year after year, or staying to watch that third period or last three innings when your team is trailing terribly. But this whole wonderful experience of immersing (indoctrinating?) Colin into the world of being a sports fan reminded me that some of my favourite family memories – whether it was Mom moving Thanksgiving dinners to accommodate Jays' playoff games, my grandmother having a crush on Cito Gaston (I put a poster of him up in her room), or now Grandude calling Colin after a 4pm Pacific Leafs' win – sports can be just another couple of patches on our family quilt. Sure, it's frivolous, but it's fun. It's connecting. It makes memories.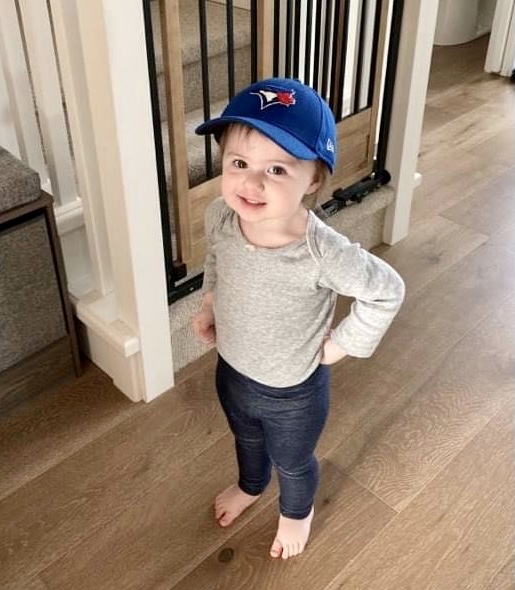 Now, what KIND of memories? That's the question. Goodness knows, as Toronto fans, we know from heartbreak, but that's part of the whole ride, isn't it? The jersey label says tear absorbent. But for now? When everything else is upside-down, having teams to cheer just feels…normal. And what more can we really hope for these days, right?