Just a thought… It's exciting to think that some of the best moments of our lives haven't even happened yet. [Author Unknown]
Well, hey there! I'm glad to be with you here today – back where my time zone matches my computer clock, which I purposely didn't change, and I awaken to the best coffee in the whole world: Rob's.
He's almost 100% over a rotten cold which I've been lucky and careful not to catch, while he tells me that Molly wandered around the house for the first few days that I was gone, wondering where the woman who does the crazy voices had gone. Well, she's baaaack.
While I was away, of course, there were plenty of great adventures – from playing with Colin and getting to know our new granddaughter a little better – to the Facebook Live event Thursday night. It went really well (I'm told) and it was a thrill to take on another challenge and have it work out. Phew!
But there was something else exciting that happened last week – two things, actually – that I want to share with you today.
You may have seen this when I shared it on Instagram @erindawndavis, on Twitter @erindavis or even when afternoon host Darren Osborne so kindly shared the news on CHFI's Facebook page, but this is happening in May. I didn't tell you here in my journal, as I didn't quite know how to; I felt that I needed the word to get out elsewhere before I came on here to share the news.
But many journal readers have been here since Day One in 2003, and it's you that I have to thank. I'll be compiling a list of people to whom I'm grateful for making this happen, but honestly, it's you – the person who's been with me through the ups and downs and all of those mornings – to whom I owe the greatest gratitude. Here's how Broadcast Dialogue officially broke the news to the industry I so love, and which has been so good to my family and me.
To be honest with you, I really haven't processed all of this, but have been touched beyond words by the kindness of people who've heard of May's induction and sent well wishes. We'll turn the trip into another Ottawa visit, an added bonus for sure!
I disclosed the news about the coming induction as I sat down for 90 minutes to talk with Mike Boon, known as @TorontoMike on Twitter, for a podcast episode on Wednesday. As TV Ontario's Steve Paikin tweeted @spaikin: "Probably the most extraordinary interview he's done on his podcast series: a must-listen conversation with @erindavis on the huge highs & agonizing lows of her life."
If you choose to give it a listen, here's the link. And thank you, Mike, not only for inviting me to return for your 577th podcast, but for coming to the airport to pick me up and bringing me to your home studio! That's some kind of service.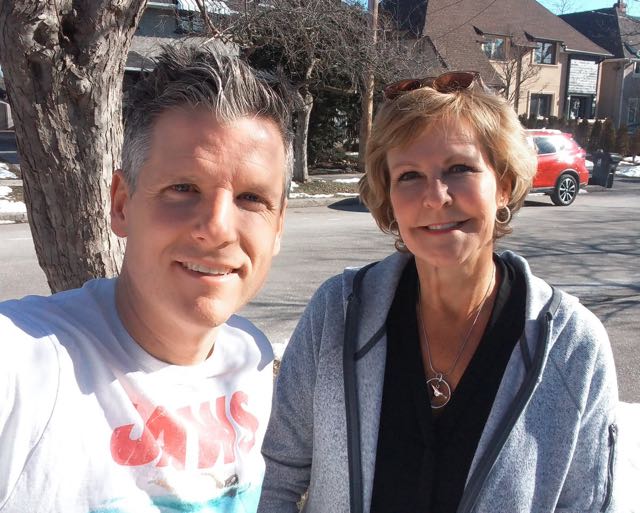 So as we settle back into the second half of our time down here in California, I'm taking a few breaths and thanking you. Now that we're into month two of 2020, I'm feeling a lot more hope and optimism about what the year is going to hold. The irons in the fire are starting to glow just a little bit more warmly and I can't wait to see what's coming…while also trying hard to stay patient and present. And always, always, grateful.
I'll be back here on Thursday.