Just a thought… As artists we do the work that we do. Receiving an award or not receiving an award in no way diminishes one's talent or value. [Phylicia Rashad]
Yes, that's all true, but thank you so much for your kind words regarding the Canadian Broadcasting Hall of Fame induction coming in May. It's been a really wonderful week from that standpoint and I owe you so much.
Back to reality! Today's a full-on cleaning day as my sister Cindy (#2 of 4; I'm #3) arrives tomorrow for five days; sisters Heather and Leslie arrive Monday to make it a four-of-a-kind. Lots of great family time ahead for the Davis sisters in a rare reunion – just missing Dad, who's home in Kelowna. But there's a Facetime plan in the works….
From the small screen to the big one – the Oscars are this Sunday night, and I wouldn't miss 'em for the world. I usually try to see as many of the contenders as I can and a few of this year's offerings certainly stand out above the others to this paying customer.
Marriage Story, tender and heartbreaking, delivered a master class in acting from Adam Driver and Scarlett Johansson and both performances are surely trophy-worthy. But it is co-star Laura Dern who is the cast member expected to take the stage this Sunday to accept her award.
1917 has been widely lauded, but it left me wishing there was more of a story. Many won't agree with me, but that's just how it felt. Perhaps because I was watching too closely the whole "one shot" marvelry of the film's cinematographer (a shoo-in for the coveted trophy), and I'll try to see it again with a little less concentration on that incredible feature of the movie.
As for films that left me thinking of them for days – something that I think makes for an exceptional experience in a book, an article, a film or a conversation – I have three for you.
First, Jojo Rabbit. I wrote a journal here about it when we first saw this film about a boy who's a member of the Hitler youth (whose imaginary friend is Adolf himself) and whose eyes are opened to the reality of the world around him as the film unfolds.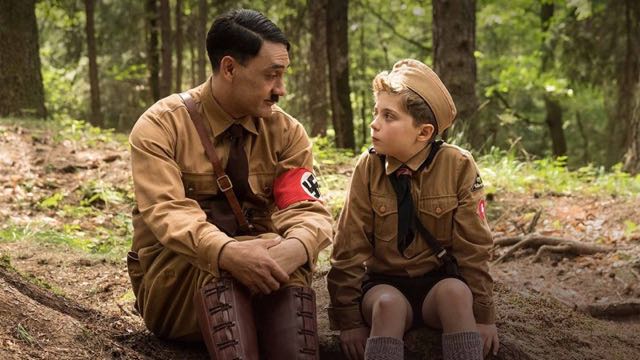 It's a bit of movie magic; don't be thrown off by the quirky précis of the film. I'll watch this again when my sisters are all here together. LOVED Jojo (for which Ms Johansson also has been getting nominations).
Second, Once Upon a Time…In Hollywood. I generally avoid gratuitous violence in films (a Quentin Tarantino given), but this one's cast and story had me hooked: an aging, frustrated actor (Leonardo DiCaprio) and his stunt man buddy (Brad Pitt) live in the same Hollywood Hills neighbourhood as actress Sharon Tate and her husband, at the time of the fateful rise of the Manson family.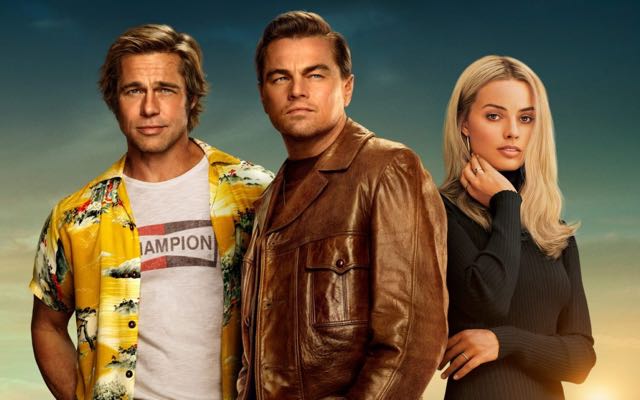 While I had expected a much different story, this one twists truth and adds an unforgettable final act that made me want to go back and watch Brad Pitt's mastery one more time. (Superficial Comment Alert!) Do not miss Mr. Pitt on top of a roof without a t-shirt. I've never been gaga over him, but this 56-year-0ld man is truly a beauty to behold. And, yes, he's a fine actor as well – obviously.
And third: if you follow films at all, you know that the Korean film maker Bong Joon-ho has been getting raves for Parasite. And no wonder. It's two movies in one, starting with a light-hearted con caper; for me to give you any more details would be completely wrong.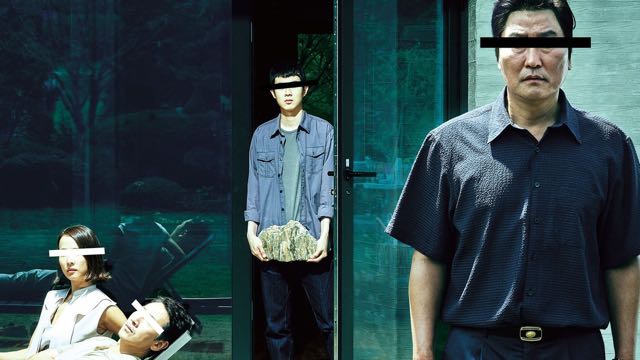 We went in blind – knowing only to sit back far enough to enjoy the full screen and its subtitles – and found the story and its execution to be breathtaking. I can only compare it to the works of Jordan Peele (Get Out and Us) and although Rob and I were talking about it the whole way home and he wondered if he "got" it and all of the critical acclaim, I was buzzing for hours.
Honestly, it's like nothing you've ever seen. And really, after a century of films, isn't that an incredible accomplishment? On that note, I found The Irishman to be notable for its performances and technical trickery of de-aging its stars, but really just "more of the same" when it comes to mob movies, a genre in which I'm certainly no expert (that whole violence thing again). Contrast that with my big sister, who has watched it three times!
So, a few predictions: 1917 is likely to take the Best Picture Award this Sunday at the Oscars because of its artistic mastery, and because many voting Academy members admit to not bothering to watch movies with subtitles. That's a real shame and a lazy shortcoming on the part of the voters.
If the run-up awards to Hollywood's biggest night are any indication, watch for Brad Pitt (Supporting Actor), Bong Joon-ho (Original Screenplay), Parasite (Best Foreign Picture), Joaquin Phoenix (Best Actor), Renée Zellweger (Best Actress), Laura Dern (Supporting Actress) to accept trophies.
If I have my way, Toy Story 4 will take best animated feature, and one of history's great songwriting teams, Elton John and Bernie Taupin will win for Best Song for "I'm Gonna Love Me Again" from Rocket Man. The rest I'll guess along with you on Sunday night – grateful as always for the three-hour time difference that lets us watch them so much earlier in the evening.
Have a terrific weekend and I'll be back with you Monday.