Just a thought… Focus on what others have and you feel that you have so little. Focus on what you do have and you realize that you have so much. [Hrishikesh Agnihotri]
Welcome in. You can watch a video version of this journal on my Facebook page, or here on YouTube.
We had a beautiful Canada Day weekend, and I hope you did, too. Fireworks were held on the 30th in our nearby town of Sidney and we were fortunate enough to be able to watch them from our house, about ten minutes' worth of sparkles, booms and bangs that delighted the nearly-three- and eight-year-olds in our house. And the adults too, of course.
On Friday we took Colin to Sidney's festivities (Jane is still prone to take off, so we'll hold off 'til next year) where there was fun with firetrucks…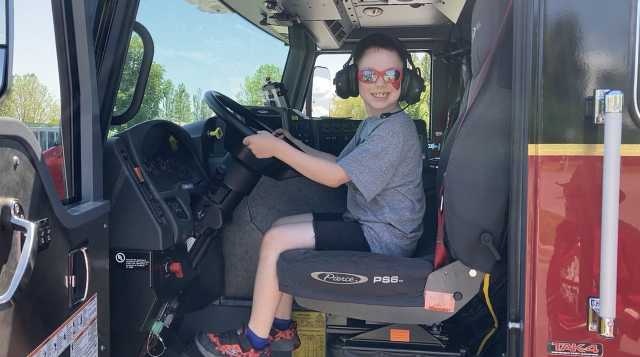 …bubbles with Grandude…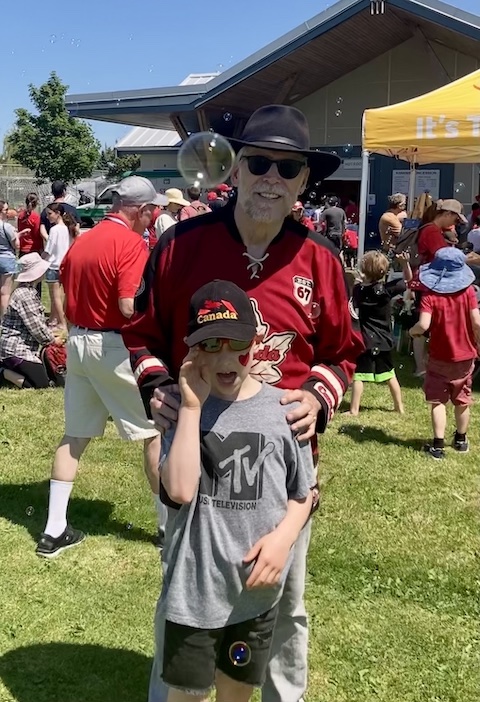 …ice cream, warm little donuts and, randomly enough, a great big kissable pig…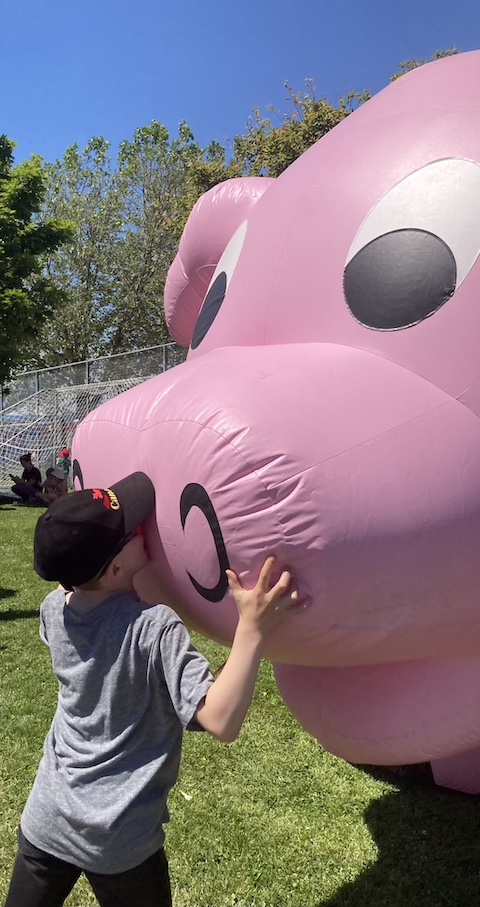 …along with a roaming raptor – but not of the NBA type.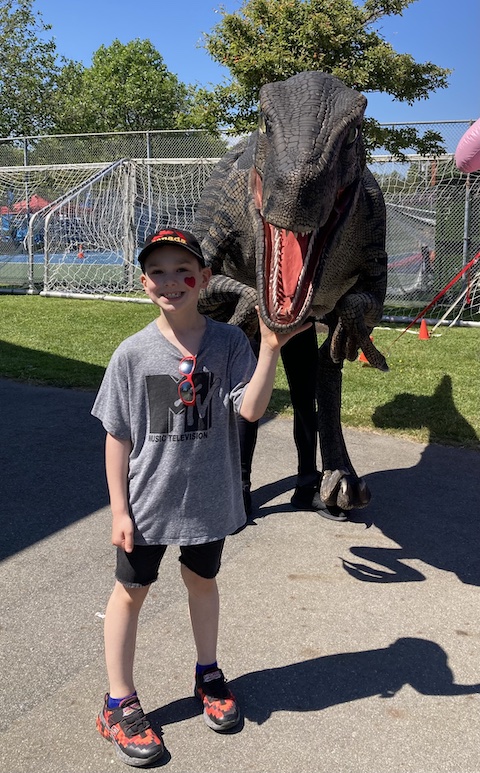 After time at a vacant school playground, Colin and his grandparents were well and truly pooped, with a phone full of video and pictures and lots of great stories.
Today, just to the south of us, it's our neighbours' turn to mark their birthday. But what troubled times these are. The formerly "Supreme" Court has become, as Jon Stewart put it, "the Fox News of justice." And before someone tells you as a Canadian "don't clutch your pearls" over this decision, or "mind your own business" over that one, just remember that the recent ruling about the EPA and emission limits being lowered affects us all on this tiny blue dot we call Earth.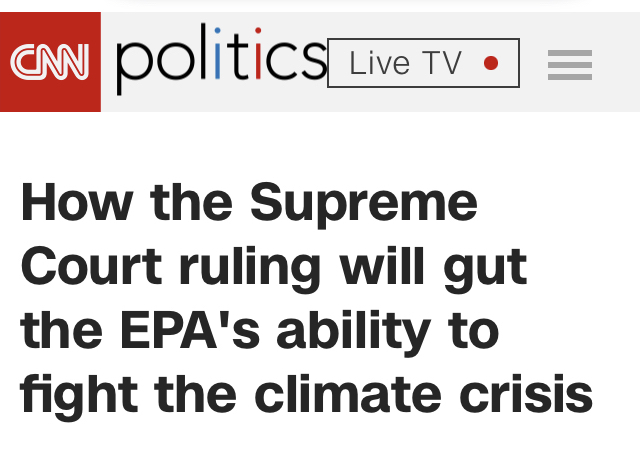 Especially us, their closest neighbours. It's all our business, and frankly, a lot of people – especially women and even young girls who have lost bodily autonomy in many states – are not celebrating any kind of so-called independence today. What on earth are we watching happening in real time when a gun has more protection and rights than a woman? And more to the point, other than being vigilant here as we read the headlines and stories behind them, what can we do?
It's a small thing, but a big one at the same time: we can stop believing and retweeting lies and opinions as facts. We can do our own research, not as scientists, but as those wishing not to be spreaders of false news. We can be proud of our standing, as statistically and consistently one of the freest (right there between Finland and Ireland)…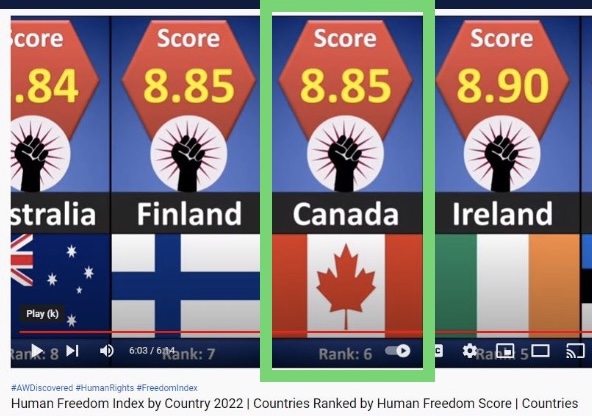 …and safest nations on earth.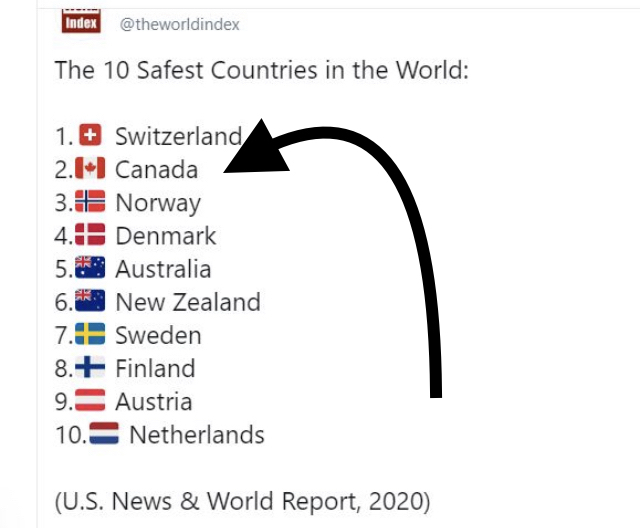 In these languid and lovely days of summer, we can and should take time to be happy and grateful, but not complacent. We can continue to strive to protect our democracy, be anti-fascism (the actual meaning of the term Antifa) and use that gratitude we feel to make Canada better. Not "better than the United States," just better than we were yesterday.
Tonight, again as a family, we'll stay up and watch the fireworks dotting the hills and towns across the water and border from us: a beautiful distraction from the many disasters unfolding constantly in our news feeds.
And tomorrow, we'll continue to hope for an eventual return to sanity, along with the prayer that, unlike those emissions, the toxicity will stop at the border. Please do stay safe, stay vigilant, stay grateful and never, ever be complacent. I'm sorry to say it, but if we think The Handmaid's Tale that's unfolding before our eyes can't happen here, we're not paying attention.
Join me any night on Drift for a sweeter kind of story, free thanks to enVy Pillow – and thanks to Goodpods for adding me to their recommendations this week. Listen wherever you download podcasts or simply click here. I don't know about you, but I can use a happy ending these days. Be well.