Just a thought… Talent hits a target no one else can hit. Genius hits a target no one else can see. [Arthur Schopenhauer]
You can watch a video version of this journal on my Facebook page, or here on YouTube.
Happy Halloween! We'll likely be digging out the banana costumes tonight, hoping the atmospheric river we've been in since Saturday night is all the way out, and helping our sweet grandkids make their haul.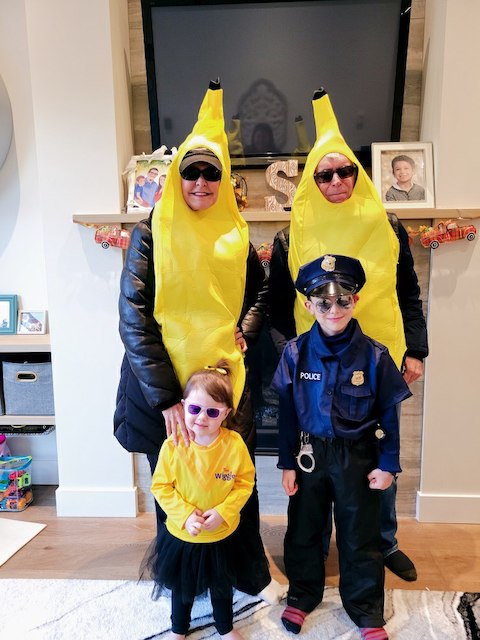 So, last Friday, if you happen to be on Facebook (and honestly, between Mark Zuckerberg and Meta, and now Elon Musk bringing the swamp back in full fetid force to Twitter, I don't blame you if you're not) I was open with you about the ton of stress going on in our lives. No, Mira is fine…but another dear friend is in hospital, my Dad has been in now for well over a week and is getting a lot better, while we try to figure out his next steps when they discharge him, and on and on.
And, yes, I know plenty of people have it bad; as the comments on Facebook put it so clearly to me, many people know about dementia and the challenges in our family – and in health care in general – firsthand. So that's why, when I found just the perfect Halloween-themed gift for our friend Charles, I had to buy it.
We were in the grocery store picking up a few little sustaining meals for our friend Nancy, who is Charles' wonderful wife and, right now, caregiver. While we were there, I saw at the end of the wine section of the store (which, as you know, I do not pass through) a display of these: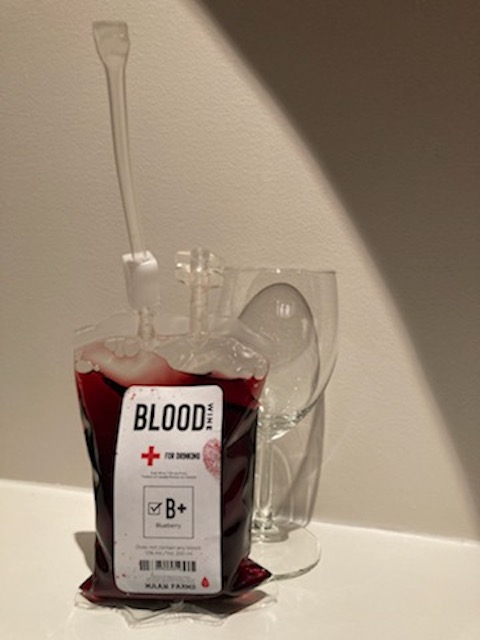 What is it? I hope you see from the tiny writing on the label that Type B stands for blueberry. It's blueberry wine. I packed it in with flowers and a little care package for Nancy, which is exactly what she would do for us, only there would be warm fresh bread and she'd have made the mac 'n' cheese and chicken Alfredo herself. I told her we didn't need two people in hospital, so it's better I let the store chefs make them.
That little pint of "blood" (which might well have had the same alcohol content as mine a few years ago) brought Nancy a real belly laugh, and made Charles smile. The wife of a fellow patient had a good laugh too. I told Nancy to give it to their favourite nurse; these days they need all the support they can get. And yes, probably wine.
Then there was the gift that I got a few weeks ago for my birthday that I've been waiting to share with you.
Anyone who knows me (or read my book, for that matter) also knows that I have a thing for Dateline, NBC's true crime broadcast, and podcast, too, I might add. And I've always had a very soft spot for Keith Morrison. Even as a geeky news-loving teen, I would watch him on the weekends on CTV when Lloyd Robertson was off. Yeah, Keith was hot then and still is.
So, a talented writer friend of mine named Cece had a woman she knows use her gifts – just for me and my small, enduring crush. Look at this: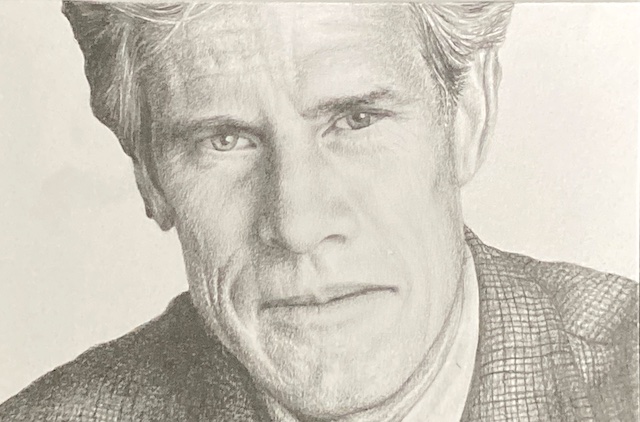 It's in pencil. An actual hand-drawn rendering of Keith. And it sits in front of my TV so he watches me while I watch him. (I'm not weird, you're weird.) Cheryl Tenn does incredible artwork and you can find her on Instagram at studio10_art. I've thanked her and Cece profusely for this thoughtful and wonderful gift.
Side note: Keith comes up in the story of his stepson Matthew Perry in an interview Matthew did with Diane Sawyer last Friday. If you want to understand anything about the power of addiction and why we are never, ever done with it, find that interview.
Take good care and I have a very interesting – but not too interesting – new story for you on Drift tomorrow by the author of The Wizard of Oz. It's called The Girl Who Owned a Bear and I hope you love it. Just ask Google or Alexa to "Play Drift with Erin Davis" or click here and subscribe (for free of course, thanks to our friends at enVy Pillow), and enjoy more than 60 stories and sleep-related interviews. Have a lovely week and Happy Hallowe'en!
I'll leave you with a few more pieces of Cheryl's artwork. They are music to the eyes. Thank you again, Cheryl and Cece.