Just a thought… Life is about perspective and how you look at something…ultimately you have to zoom out. [Whitney Wolfe Herd]
As always, you can watch a video version of this journal on my Facebook page, or here on YouTube.
Before I get going, I want to wish you a Happy Father's Day this weekend. My dad, seen here, turned 89 last Saturday, quietly, with lots of naps and, of course, at least one chocolate milkshake. We're grateful to be able to wish him the happiest of days and a healthier year ahead.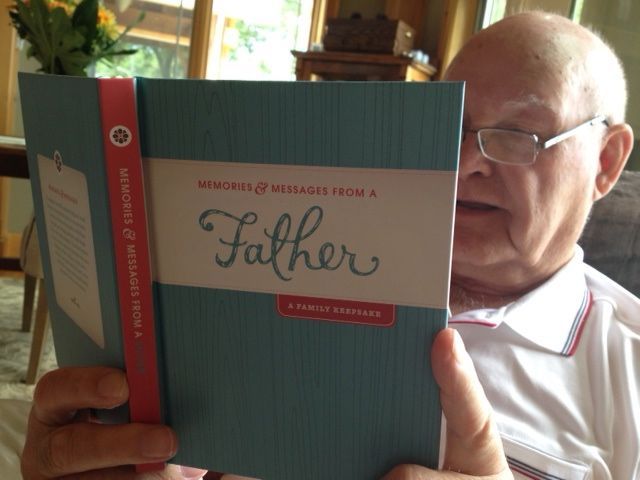 This is one of my favourite shots, from last June on Okanagan Lake.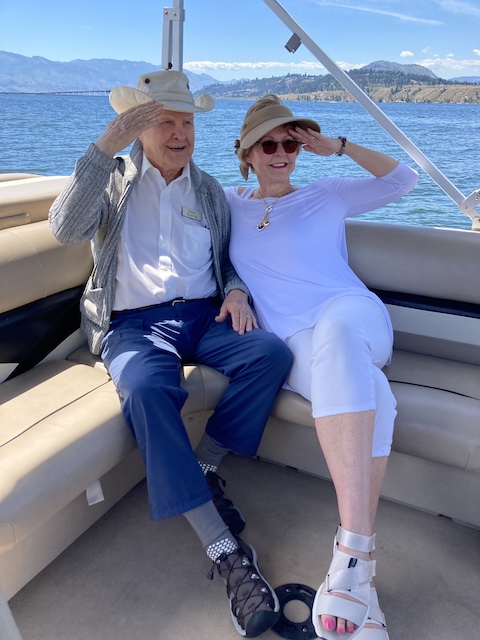 As you know, Rob and I enjoyed a glorious AMA Waterways River Cruise from Amsterdam up the Rhine to Switzerland. The past week has given us time for reflections, like this one in Amsterdam….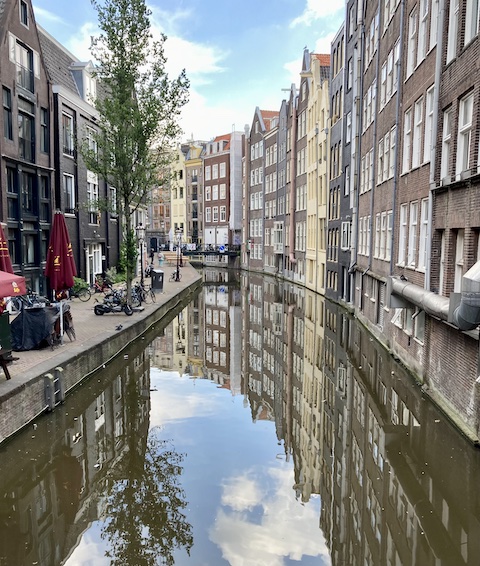 Isn't it just so serene?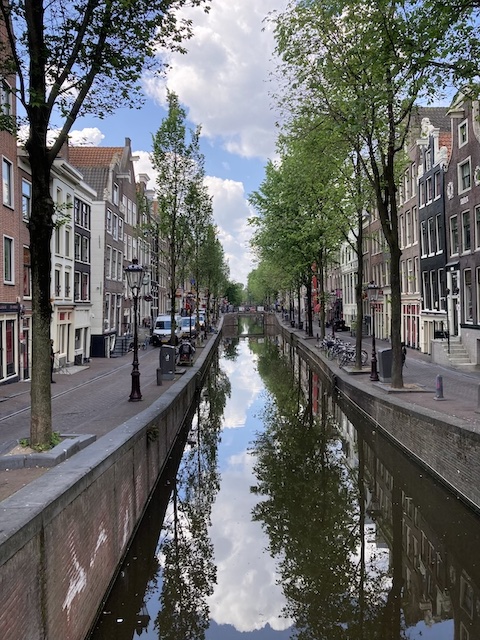 Then there was Cologne, where lying on your back can be the best way to get a picture like this. Glad the sidewalks weren't quite as poopy as they are in Paris!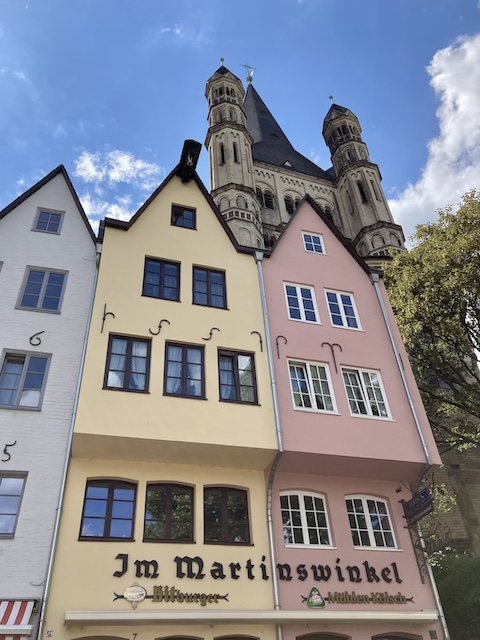 You can stand in awe while you look at the lighter parts of this cathedral, partially rebuilt after the Second World War.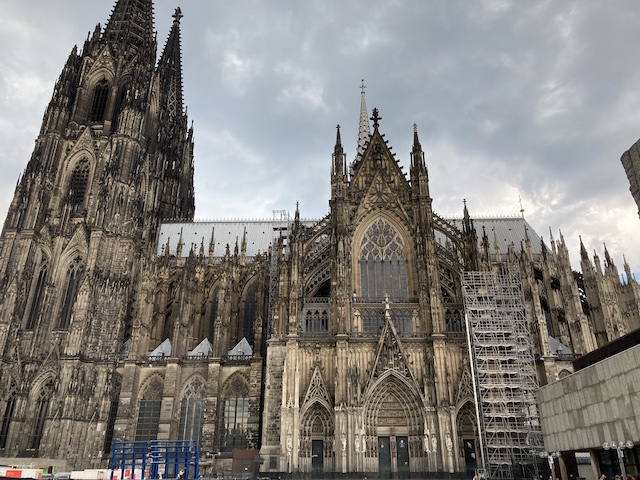 But it was also a time to look upon the light or shadow that easing out of a pandemic cast on this recent excursion.
First off, masks. Rob and I wore them consistently on planes and in airports, noticing all the while that in Amsterdam, few people did (despite signs at the airport requesting we do), while in Frankfurt's insanely busy headache of an airport, almost all travellers donned theirs.
On the riverboat, the rules were, like so many places in our lives here in Canada and abroad, a little blurry.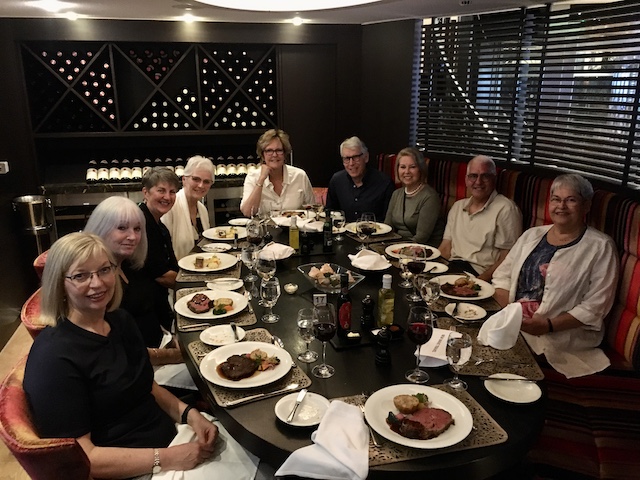 We could take off our masks while seated at dinner and in the salon, but if we were standing or walking (outside of our cabins), the mask had to go on. Those of us who chose to do so wore our masks in crowds and in stores and, of course, on buses and so on. A virus was not something I wanted us to be bringing home.
Covid precautions aside, the feeling expressed by most of us – all 80 or so who were on our trip together – was gratitude to be travelling again.
And there was a feeling of togetherness that I had forgotten. We all had our favourite radio station and memories in common; people were so kind and it felt more like a reunion of sorts than a group vacation.
I want to end on this note of beauty and positivity. Although Rob and I lost our luggage, thanks in part to a too-short connection in Frankfurt and the inevitable staff shortages worldwide as workforces feel the toll of illness and pandemic hangovers, there was one woman who was a beacon of light to us all.
Sharon O'Driscoll is a retired school principal who joined us on this trip. Unfortunately, her luggage did not. She told us this with a laugh on our first day together and then I made a little announcement to our group. Well, it only took a few words, and people stepped up. I lent her a few tops; others gave her moisturizers and toothpaste and other items to help make her week manageable.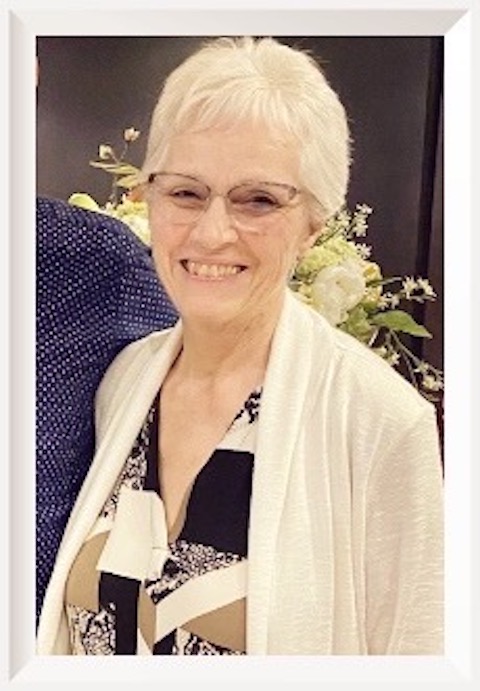 But Sharon had the best attitude. She didn't complain. She laughed and made friends, and she turned a distinctly negative occurrence into a chance to connect, to be vulnerable, to accept help.
Even at the hotel after her cruise, the one little carry-on that she had went to the wrong room. It seems that for someone that light of spirit, Sharon is indeed carrying precious little baggage. It's just that the universe, with its twisted sense of humour, decided to test her on that, literally. Oh, and her bags did finally arrive – at her home – one night before she got back to Canada. There they were to greet her.
Thank you, Sharon. Thank you to each person who joined us on this trip. To Nick with AMA, to Gerry with New Wave Travel in Toronto, who never disappoints, and to you for coming along.
We won't be leaving Canada again for a good long while, as family holds us here like a precious magnet. But it was lovely while it lasted. And, yes, the laundry is finally done. Have a good weekend and, again, Happy Father's Day.