Just a thought… As we express our gratitude, we must never forget that the highest appreciation is not to utter words, but to live by them. [John F. Kennedy]
Hello from beautiful Blue Mountain Resort. I was fortunate to be invited here to emcee a three-day event for the Ontario Association of Cemetery and Funeral Professionals, and today I'm delivering my "Reclaiming Joy" keynote.
(Email me at erin@erindavis.com if your company would be interested in this speech, which – as I told you Monday – was extremely warmly received in London, Ontario last week.)
Argos legend Mike "Pinball" Clemons was one of several outstanding speakers yesterday and he even still had that "new GM" smell, having just been named to the position the day before! What a human dynamo he is!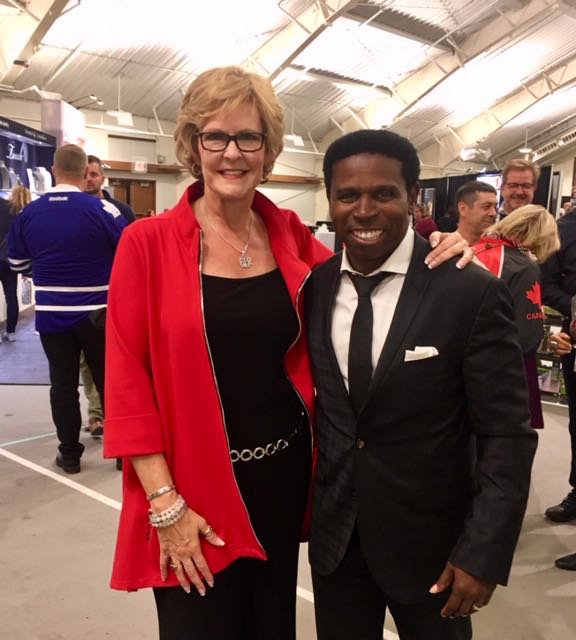 The last few days have been filled with information, fun and deep conversation. I'll be honest: when I walked into the trade show on Tuesday night and saw an open coffin, my heart skipped a beat.
But I was reminded that this all a part of life – everyone's lives – and the people who'd gathered here are dedicated professionals whose goal is, to quote "Hey Jude," to "take a sad song and make it better."
I'm excited to be embarking on this new chapter that's been born out of Mourning Has Broken; the book, as I know, will come and go (with a soft-cover version coming in February; the audio book is already available as, of course, is the hard cover) but the message, and the ones that I've received as a result of having written it, are worth sharing – and hearing.
This evening I'll be joining a new friend from our last AMA cruise at her home, along with some 30 Probus club members who have read the book. It promises to be wonderful and don't forget that my offer to do book clubs via Facetime or Skype still stands.
It's been a wonderful 11 days since our arrival in Ontario. And this weather? Just pinch me! It's like Mother Nature is making up for the white knuckle driving we endured during the book launch back in February. The leaves here in Collingwood are absolutely glorious and the people at OACFP have been as warm and welcoming as we could have hoped.
Ottawa was incredible, as I told you Monday, and we're just so tickled to be Grama and Granddad Banana to this sweet little munchkin.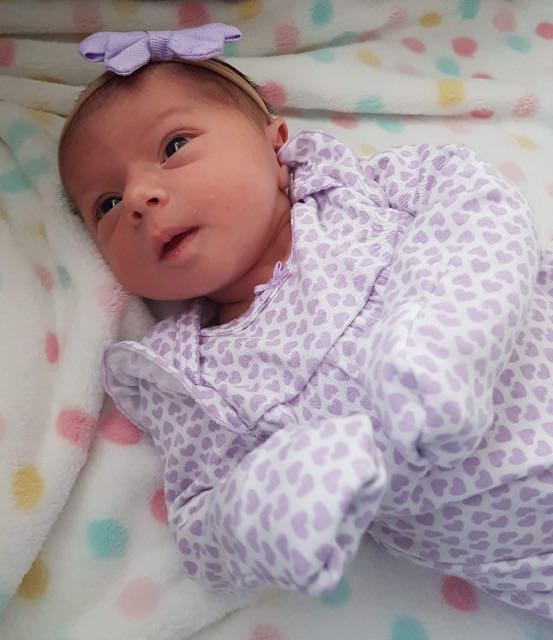 Jane's initial due date was October 11 – tomorrow – which is Colin's fifth birthday(!) and thankfully the baby gods had different plans when she arrived September 30th. How lovely that they're both Libras (just like me). We so look forward to seeing even a few weeks' change in her when we visit again just before Hallowe'en.
Before we left the Nation's Capital, I was invited to drop in for an interview on CTV Ottawa's "Your Morning" program. Here's a link, if you're interested.
Prior to our arrival in Collingwood Tuesday, Rob and I had the pleasure – the pure joy – of spending an entire 24 hours with our dear friend Mike Cooper at his place up north.
As you'd totally expect, Mike's still adjusting to life without his soulmate and we spent hours upon hours talking about Debbie, laughing at memories we shared and just holding each others' hearts close. (We shot a video that captures some of the fun, talking about the October 2020 AMA cruise, and it'll be uploaded here soon – so keep watching for it.)
I know that our visit was as good for Mike as it was for us; just seeing him and Rob reunited, picking up with the laughter and hugs where we left off last time we were together was such fun. Oh, we love that man (and are seeing him down south in December…and can't wait).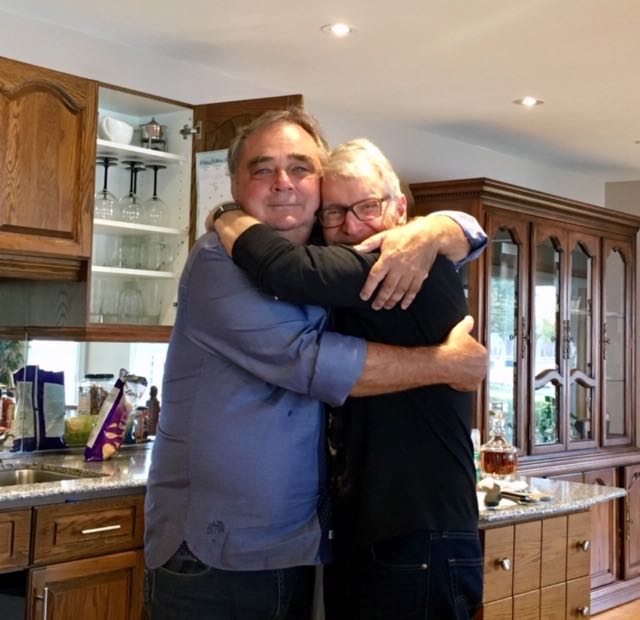 As this incredibly gorgeous Ontario fall week continues, we're filled with the gratitude that the impending Thanksgiving weekend suggests. I'll have a journal for you on Tuesday.
*If you were planning to come to the Nov. 1 dance in Markham, there has been a cancellation and ticket purchasers have been contacted. We're most disappointed and hoping there'll be another "oldies" dance before we're ALL oldies.
In the meantime, as we fly home tomorrow and get set for a very busy upcoming week in the Victoria area, I wanted to take this time to thank you. For being here, for offering such incredible kindness and for inspiring me in ways you can't possibly imagine.
Take good care, have a lovely Thanksgiving and please enjoy posts at my Facebook page until Tuesday. And thank you. I can't say it enough.